Feature
Six things we learned about Kimi Raikkonen in his new book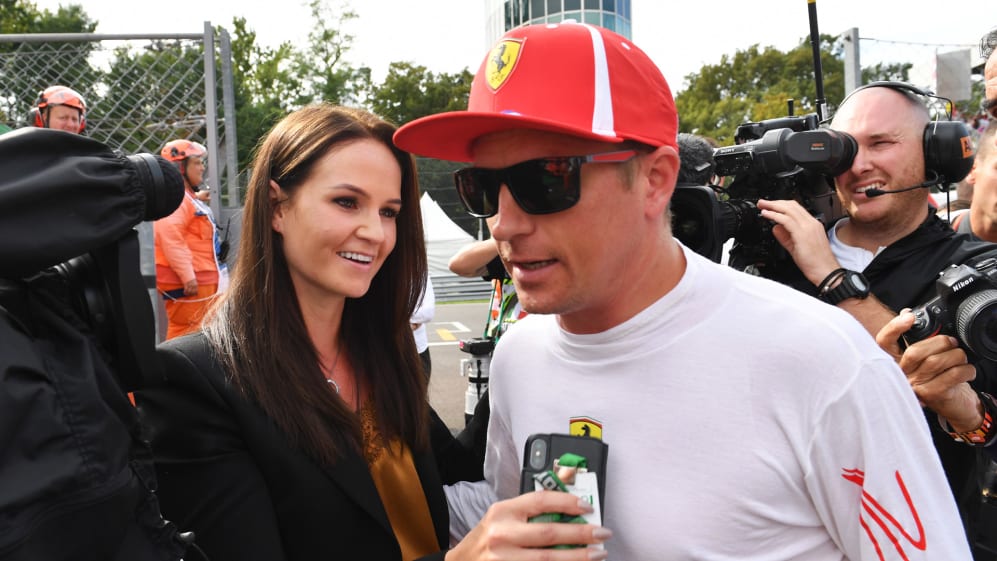 The Iceman, otherwise known as 2007 F1 world champion Kimi Raikkonen, is a man of few words. During an F1 career that began in 2001, he has given very little away about the man behind the visor…
But at the end of last year, he made his debut on social media via Instagram. And now, ahead of his return to Sauber, the team he debuted with, he has opened up in a new book entitled "The Unknown Kimi Raikkonen" which is released in English today.
The Finn granted Kari Hotakainen exclusive access to his life at home and at the track, with the author also speaking to those who are closest to the 20-time race winner. In a book that also features photographs from Raikkonen's own collection, we pick out six things you may not know about the Finn…
Raikkonen and his nickname
When Raikkonen joined McLaren, a year after his stellar debut season with Sauber, his boss was Ron Dennis. It was he who gave Raikkonen the nickname, writes Hotakainen. "It amounts to no more than half of what Kimi is, but defines his professional identity accurately: he comes from a cold climate, drives fast and talks little; he doesn't explain anything, does his job to the best of his ability, and then moves on to the next race. A little later, the role will entail wearing dark glasses everywhere except in the shower."
The duo shared little in common, apart from perhaps their desire for order at home. "Ron Dennis is a control freak," says Raikkonen. "I suppose he's that in everything he does. He doesn't watch you on purpose, it's just him. Everything has to be straight, papers and things. These days I like things to be in order at home, so it doesn't look like a bombsite. I'm sure that dates back to Ron."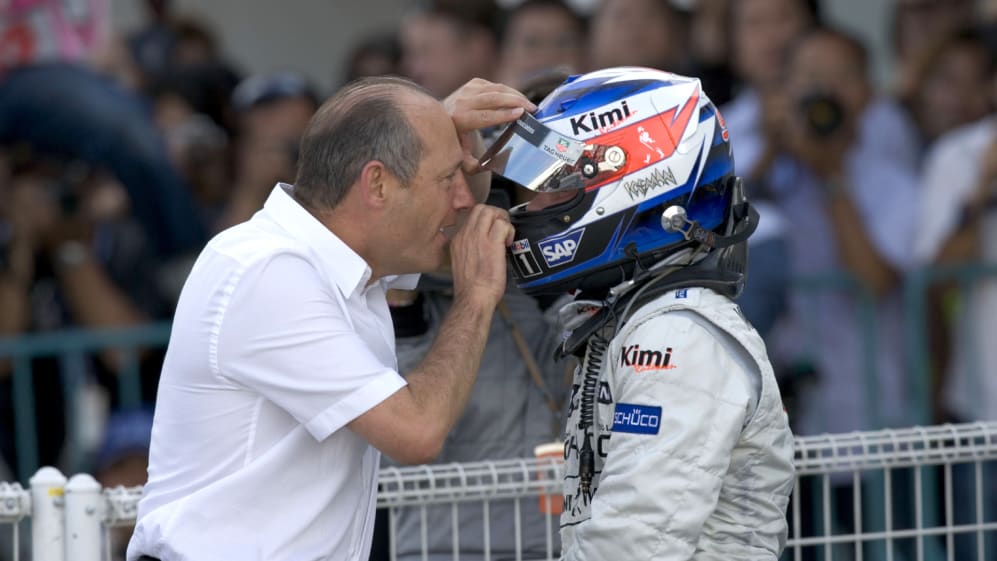 A different man at home
Raikkonen may have been known as someone who liked to party early in his career, but now he is a family man. Throughout the book, it's clear he would rather spend time – and is at his most animated – when playing with his children Robin and Rianna. Life has changed since his two kids, with wife Minttu, were born. Spending around 140 days a year away is not ideal.
"'I would just like to be there, to be at home," says Raikkonen. "That's the most important thing, not what I do with the children. We were always together in my family, because we were all into motorsports. That's bound to be one of the reasons I feel like this."
It's well-known that he likes to sleep. Hotakainen writes: "Sleep is for him as peaceful a place as a racing car. No one asks stupid questions, for one." Often, he will wake up from a snooze and grab a bowl of porridge with berries – his breakfast staple if you were wondering – and head back to sleep. That is unless Robin wants to play, which as he has grown up, is now pretty much all the time. Raikkonen always obliges.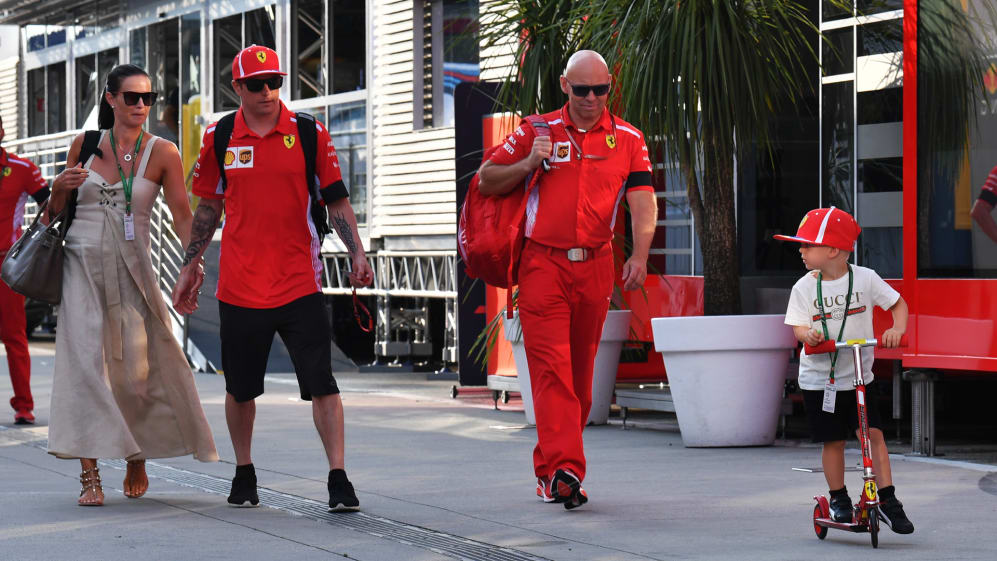 Mobile phone is on silent
Raikkonen doesn't use ten words when one will do. But that doesn't mean he doesn't like to talk. In fact, Ferrari CEO Louis Camilleri recalls a tale in the book from Raikkonen's wedding. "All of a sudden, Kimi stood up and gave a speech which he hadn't written down. It really sticks in my memory – it touched me. It's one of the most beautiful speeches I've ever heard. He spoke for something like ten minutes."
He doesn't have a lot of time for mobile phones, mind. One ended up in the sea, while he was in the archipelago, after a call with news that his second Ferrari deal had been done. He adds: "In 90 percent of all calls, no one has got anything important to say. In the nineties, with landlines, you were bound to have something to say. For example, people might suggest going out; they didn't ring just for the fun of it.
"That's why my phone has been on silent for years. I can't be bothered to answer when the voice at the other end says that it's nothing really, I just called to ask how you were."
Fixing the toilet in the Ferrari team truck
If Raikkonen hadn't made it to Formula 1 or pursued other forms of racing, there's a good chance he would have become a mechanic. He understands a car and what goes on inside an engine, even if he abandoned the car mechanics' course his brother Rami finished. "I like using my hands," says Raikkonen. "I like to fix and mend, to build and to plan. I come up with a solution pretty quickly if something's broken."
Hotakainen recounts a story told by his manager Sami Visa during pre-season testing at Barcelona in 2017, as a great example. "Kimi noticed the toilet of the Ferrari bus didn't work properly," he writes. "He went to ask the staff for tools. The incredulous workers handed an implement to the star driver. During his investigation, Kimi remarked that his boat [called Iceman, if you were wondering] had a similar system. He crawled under the bus and repaired the toilet in no time at all. The staff were left with their mouths open."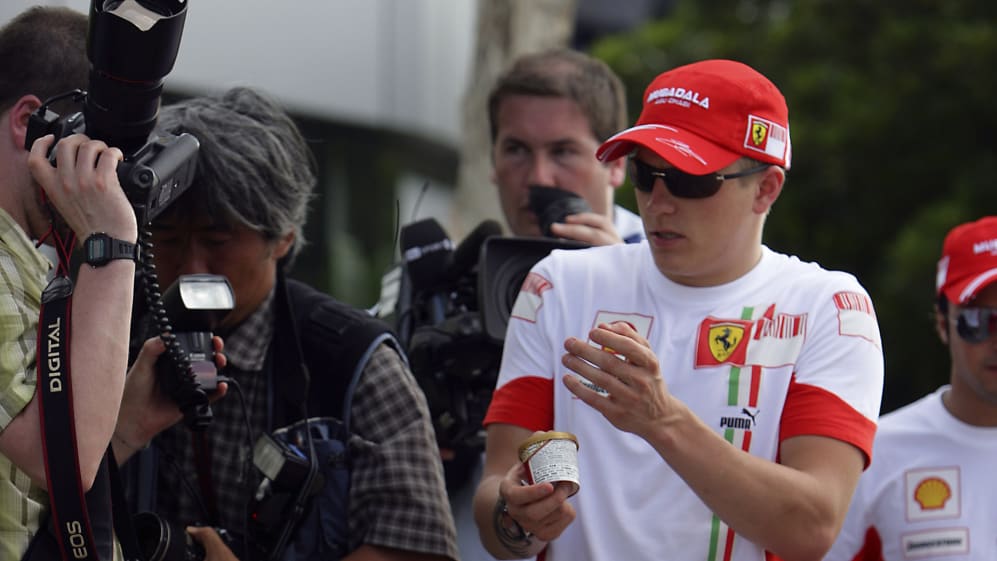 Motocross is where it all started – and where it continues
Bring up the subject of Motocross and Raikkonen will be engaged. The Finn is passionate about the sport. When he was around three, he rode a children's Italjet motocross bike for the first time. Thirty six years later, he owns his own team – Ice One Racing, which is based in Belgium and run by former top rider Antti Pyrhönen. In between, he built a motocross track at his summer place in Porkkalanniemi.
While he has no plans to hang up his helmet just yet – he has only recently signed a new two-year deal with Sauber, that begins next season, the Finn has started thinking about what he will – and won't do – after F1. "I'm interested in doing something in which I can be involved body and soul and which I can influence," says the Finn. "I don't want to stand somewhere holding a bottle of oil, praising its suitability for winter conditions. And I don't want to stand in a race suit in the corner of a shopping centre and say into a mike that this is a really good shampoo."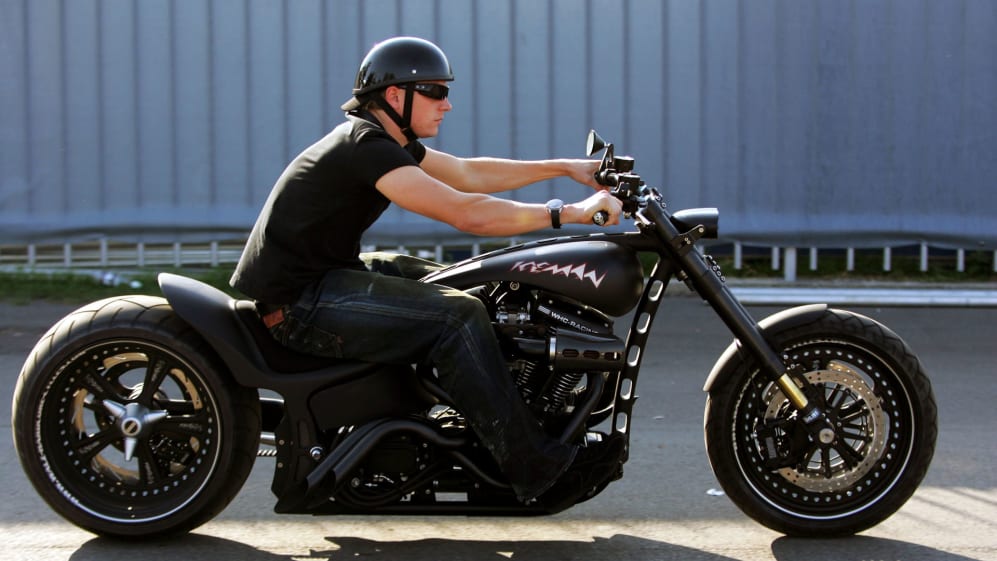 Alcohol, an injured ankle and a missed test for Lotus
Fresh from a superb drive in Bahrain, from 11th to second, Raikkonen and friend and ice hockey player Kimmo 'Piki' Pikkarainen find themselves at a party hosted by the Prince of Bahrain. From there begins an intoxicating whirlwind that involves Raikkonen ending up in a swimming pool fully clothed, days of chilling and drinking with friends, trying to imitate Maradona and twisting his ankle, missing a Lotus (whom he drove for between 2012-13) test as a result and getting around the house on a baggage trolley, the sort used by bellboys in hotels while he recuperates.
Throw in a trip to Helsinki for the May 1st celebrations, some karaoke and drinking wine from a candle holder. Sixteen days later, the fun stops. Two days later, he heads to Barcelona for the Spanish Grand Prix. Four days after that, he comes third in the Spanish Grand Prix and wants "to wish a happy Mother's Day to all mothers" in his press conference post-race.
"This is a story of a period of time which now seems far away, though it was only a few years ago. Kimi no longer lives like this, though he once did," writes Hotakainen.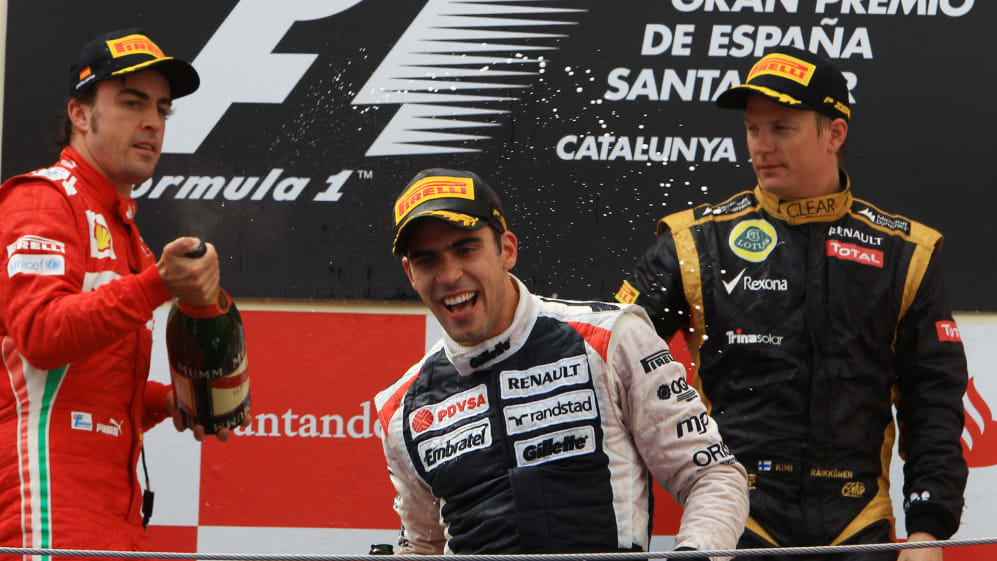 The Unknown Kimi Raikkonen, by Kari Hotakainen, and published by Simon and Schuster is available in English on 18 October