Slow puncture to blame for Vettel's Silverstone tyre drama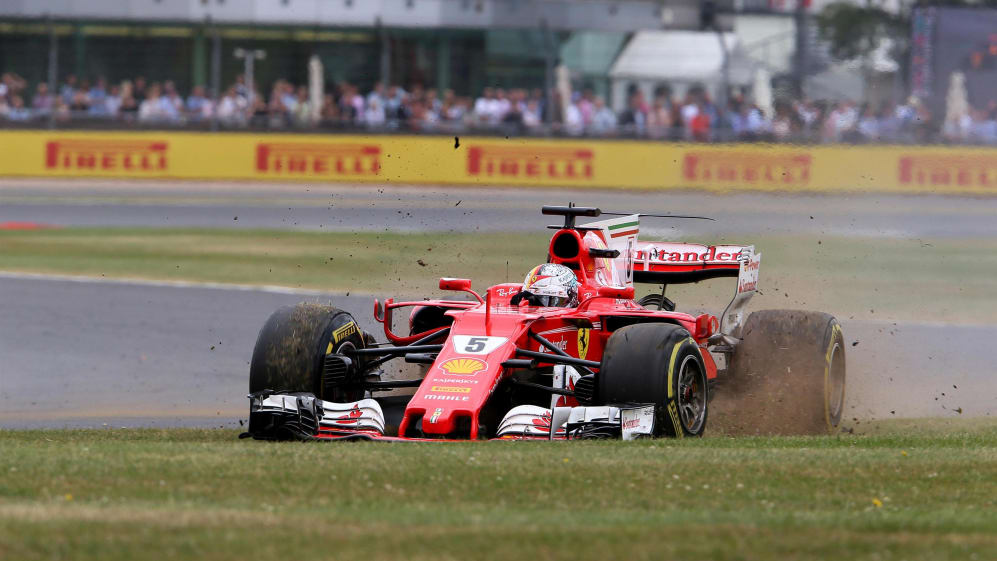 Pirelli, Formula 1 racing's official tyre supplier, has concluded that Sebastian Vettel's dramatic tyre issue in the latter stages of last Sunday's British Grand Prix was caused by a slow puncture.
Analysis showed that the Ferrari driver then suffered a final tyre failure after driving back to the pits on underinflated rubber.
Vettel's problem occurred on the penultimate lap, one lap after team mate Kimi Raikkonen had succumbed to a front-left tyre problem in an almost identical spot on the track. However, Pirelli say that further laboratory analysis is required to determine the cause of Raikkonen's issue, with results expected in a few days.
Championship leader Vettel dropped from fourth to seventh as a result of his issue, with Lewis Hamilton able to close to within one point in the drivers' standings. Raikkonen meanwhile dropped from second to third.