Spain a bigger surprise than Azerbaijan - Leclerc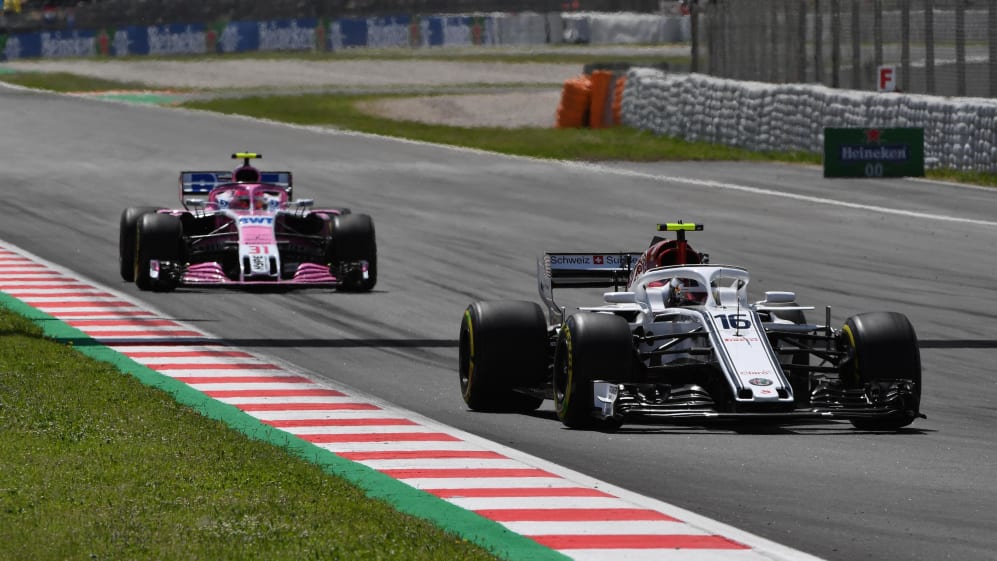 Sixth place for Sauber in Baku was a stunning result that earned him the Driver of the Day award, but for Charles Leclerc a solitary point in Barcelona was a bigger shock.
Fresh from his first points in Formula 1 two weeks ago, Leclerc delivered another impressive performance at the Circuit de Barcelona-Catalunya as he qualified in 14th place and then emerged from the opening-lap chaos in ninth. From there he fought with Fernando Alonso and Sergio Perez to eventually finish tenth, a result the rookie ranks as even more unexpected.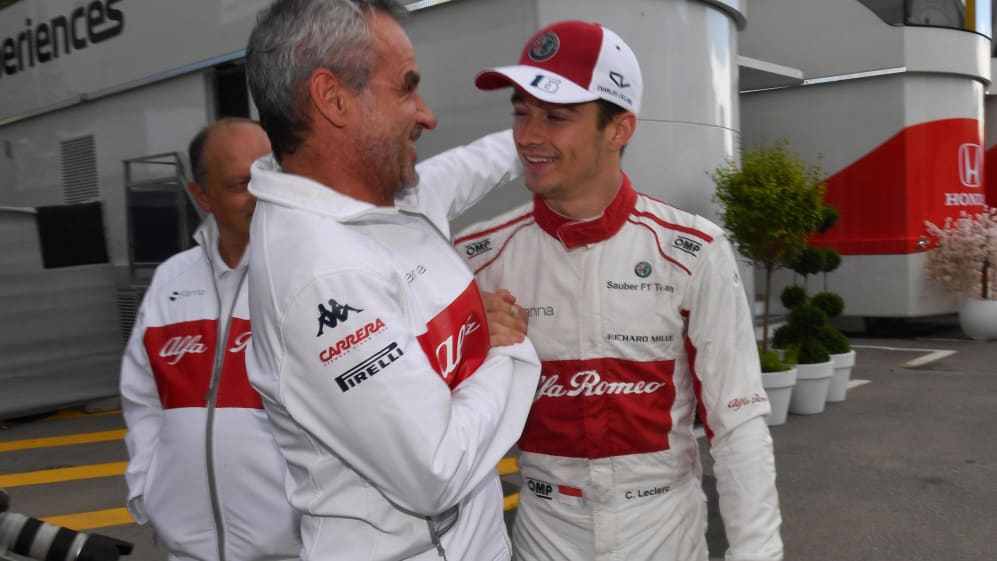 It's definitely the biggest surprise of the year in terms of performance
"This is definitely the biggest surprise of the year in terms of performance," Leclerc said. "Arriving in Barcelona I think we expected to be very far (off the pace) and at the end it has been a lot better than expected. I mean, Q2, and again today another point which is twice in a row so yeah - a really great weekend again."
Leclerc even ran as high as eighth at the start of his final stint, but was jumped by Alonso after a Virtual Safety Car period and then was not disappointed to drop behind Perez as the Force India was on fresher tyres.
"I mean Barcelona is a track where it's very difficult to overtake (but) at the end it was very difficult for me to keep him behind because I had a front left that was completely done. It was the same with Sergio, my front left was destroyed, I had graining and blistering - everything.
"So it was very bad, but yeah we kept [Alonso] behind quite a lot I think, when there was a VSC it was quite bad for us as it's quite difficult for our car to keep temperatures in the tyres, and at the restart he just passed me."
With his first points already under his belt in Baku, Leclerc feels he was able to stay calmer when running in the top ten from the end of the opening lap, but insists his position in the race was never a major factor in his thinking.
"It always helps but I think you don't really realise where you are exactly. OK there are eight cars in front of me, but I didn't count them - I was just really focusing on my tyres, that was very critical at the moments as the temperatures were going down very quickly and you had so many things going on but the only focus is trying to overtake the car in front and that the car behind doesn't pass you.
"You are not sure where you are in the points or not. I realised a bit later in the race when they said 'Charles you are P9', so that was good to hear. Obviously when I heard it in Baku there were a lot emotions. Now it's a little bit less of course, but it was still nice to hear."
His point from Spain means Leclerc now has nine in total, putting him 13th in the standings ahead of his home race in Monaco in two weeks' time.