Spain preview quotes - the teams and drivers on Barcelona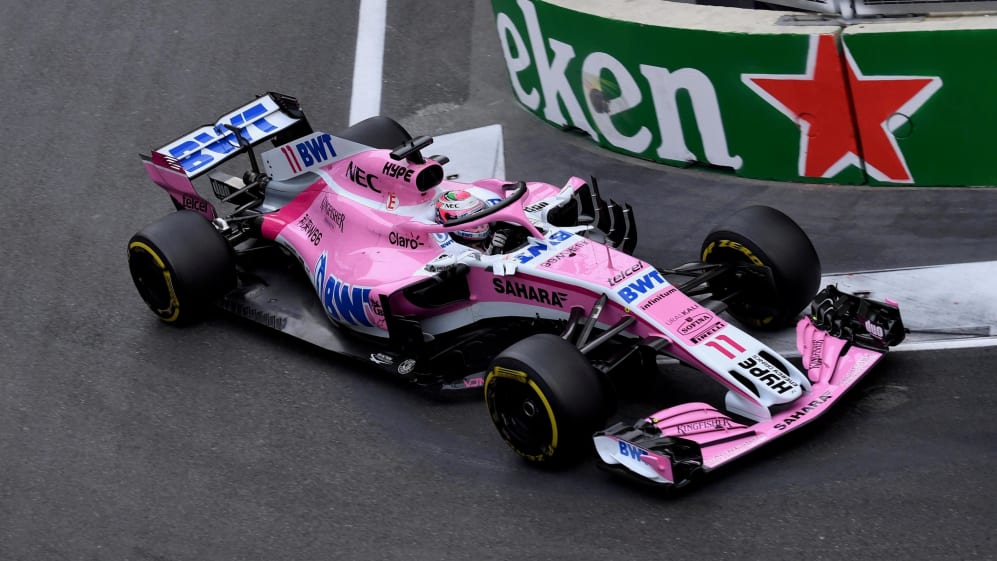 After a dramatic and action-packed Azerbaijan Grand Prix, F1 heads to Europe for the fifth round of the season at Circuit de Barcelona-Catalunya...
Force India
Sergio Perez
"Finishing on the podium in Baku felt amazing. After a few tough races we finally got a result we deserved. It reminded me of 2016, when we had a difficult start to the season and then we had the podium in Monaco. We were quick in Baku right from the start and we knew there was the chance to score a great result. I'm so proud of my team and the way we did it. Even when we had to pit on lap one, we didn't stop fighting or stop believing.
"Barcelona was our best result as a team last year so you never know what can happen this year. It's a track we know really well because of testing, but of course the car has changed a lot since the pre-season and it will be interesting to feel the difference the upgrades have made. Unlike in Baku, overtaking is quite difficult at Barcelona so we will need to be perfect in qualifying.
"It's great to be back racing in Europe and Barcelona is the perfect place to start this part of the championship. I really enjoy the city of Barcelona and my trainer Xavi is Catalan, so it's a special race for him."
Esteban Ocon
"It was disappointing not to finish the race in Baku, especially since we had such strong pace. I know this is how racing goes sometimes and you have to learn from it and look ahead.
"Heading to Spain really feels like coming home after all the long flights in the first part of the year. Barcelona is probably the track I know the most – it's the first track I drove in single seaters at the start of my career. We test a lot there so we know the place well and we get our hospitality buildings back so it feels much more like a familiar environment.
"Barcelona itself is wonderful: it's a place that feels young with a relaxed atmosphere and the weather is amazing. Part of my family lives in the city and it's very close to where I was training this winter, so I know the place by heart now. Last year we did really well there; the pace was good all over the weekend and we raced really well. We have been making good progress with the car recently so we have to target some good points."
Vijay Mallya, Team Principal
"Baku feels like a turning point in our season. The podium has given us a huge boost and is just the result we needed. It helps us forget about the bad luck and missed opportunities from the first few races.
"Our speed in Baku confirms we are moving in the right direction. We understand the car more and we are taking steps forward at each race. With the podium it feels as though our season is up and running. We now have some momentum behind us. Let's see what we can do in Barcelona where we will have more new parts to try on the car."
Sauber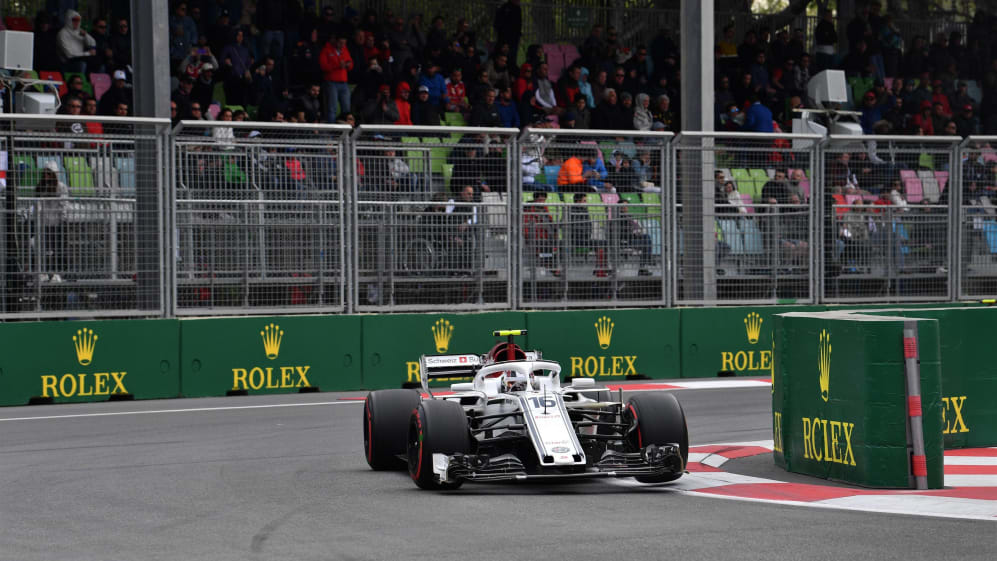 Marcus Ericsson
"Off to our first European race this season – round five, in Barcelona. It almost feels like my home track, as it is the one I have probably driven the most in Formula 1 so far and it is a circuit that I really enjoy going back to. I have always been strong there, with a pole position in GP2, and some good results in Formula 1.
"It has a good mix of all different types of corners, and a very technical last sector that can make or break a lap in qualifying, as well as race stints. There are usually quite a lot of Swedish fans who come to support, which makes it even more special for me, and gives me an extra boost to have a good weekend. I can't wait to get out to Barcelona."
Charles Leclerc
"I am really pleased with what we were able to achieve during the last race weekend in Baku, and go into the next round feeling positive. I have good memories of Barcelona from the past, and it is interesting to return to a track where we did the winter test with the C37.
"I like the Circuit de Barcelona-Catalunya. Tyre management will be a key factor, as the degradation is quite high on this track. Overall it is a special track, as it is very technical and has every type of corner. I look forward to getting back in the car."
Red Bull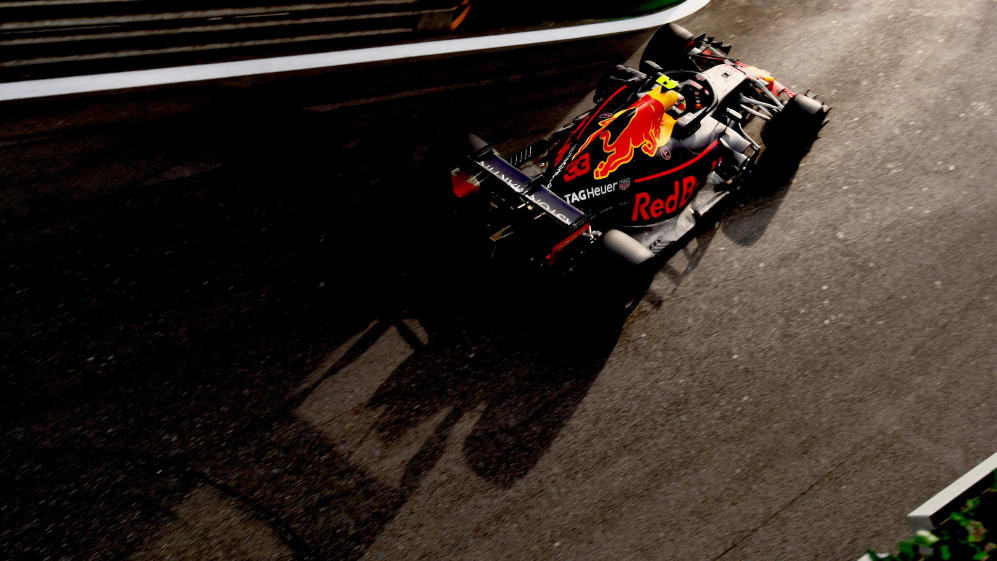 Daniel Ricciardo
"Barcelona is always an exciting time of the year, it's the start of the European season, the time where you see lots of car development and in a way the start of summer which I love. The Barcelona circuit is fun, we've done a lot of laps around there and we know it very well, nonetheless it's certainly not boring and we always enjoy going back.
"The race is kind of a staple in the F1 calendar now. The track has a bit of everything, Turns 1, 2 and 3 are nice flowing corners and the last section is very technical. Last year I got my first podium of the season there which was cool, so we will try and go for the same or better this year."
Max Verstappen
"Everybody has done a lot of laps in Barcelona but I'm looking forward to seeing how the cars progress this year. We have many updates coming, hopefully they will be positive and we can be even closer to the front, but of course everybody else will also bring new parts. It could be quite a defining moment for the season and I'm interested to see how everyone will perform.
"I believe our car is very fast, we still need a bit more top speed but hopefully that will come. I am of course also looking forward to the weekend as I have good memories from my first F1 win there and I will be happy to start the European season and have the comforts of the Energy Station."
Renault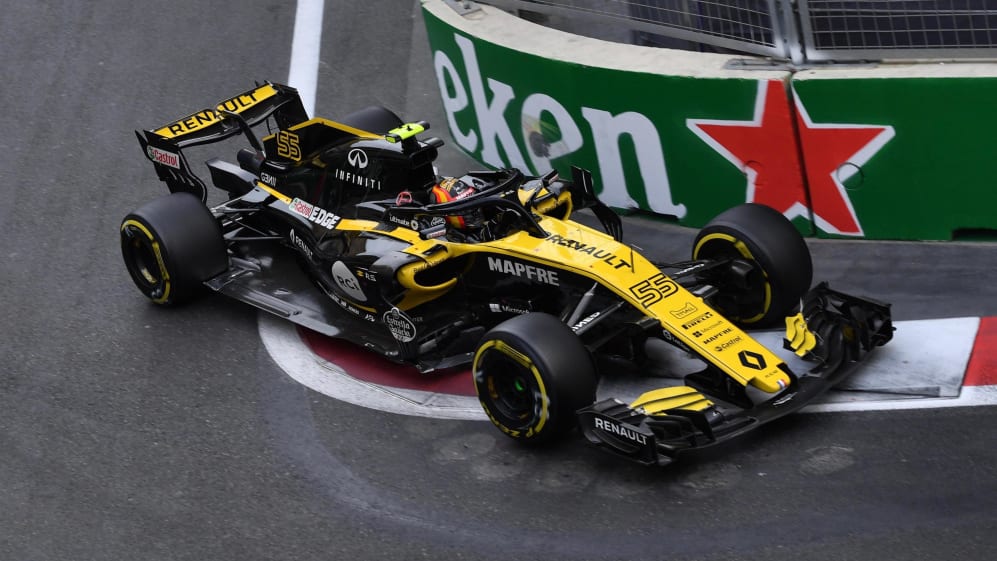 Nico Hulkenberg
"It's a circuit all teams know really well as we rack up a huge number of laps there each year with winter testing. Engineers, as well as drivers, have a lot of data and knowledge about it, so we'll be looking to maximise our pre-race preparations to hit the ground running on Friday."
Carlos Sainz
"It's the most special Grand Prix of the year for me and it feels so different to any other race. Wherever I go throughout the weekend, there's always people cheering, it's a real privilege to experience. It's a busier weekend than normal, but I enjoy that, and I realise I'm very fortunate!"
Cyril Abiteboul, Managing Director, Renault Sport Racing
"The start of the European season now needs to see a consolidation of that performance [in Baku]. We will be helped in Spain by a step on the engine side with new fuel and some aero tweaks to reflect the characteristics of the track. We hope this to be a move forward, but we also recognise that many other teams will bring upgrade packages too and Barcelona is well known to everyone."
Haas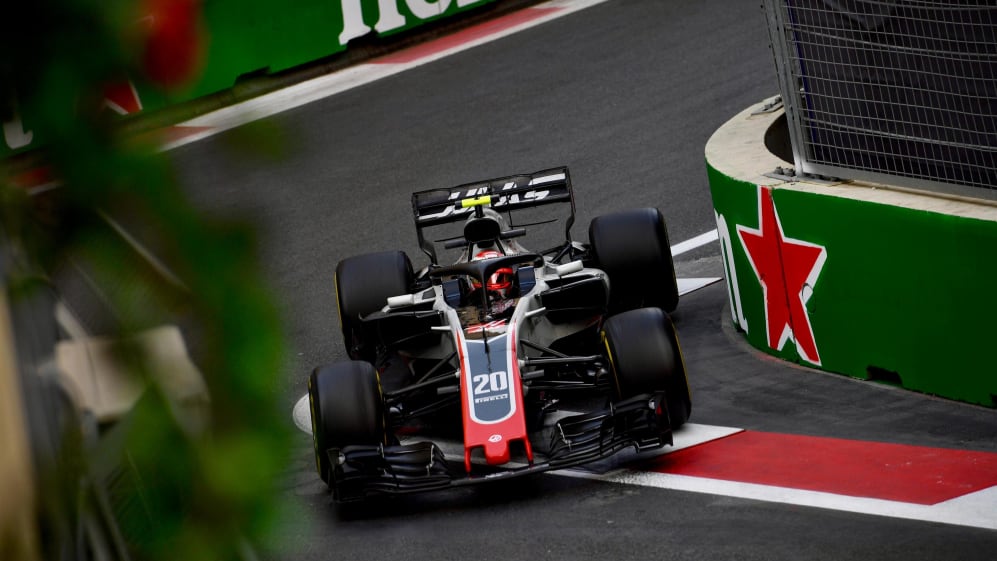 Romain Grosjean
"Baku showed that you can have a tough qualifying, but you can come back in the race. Obviously, that won't be the case every time. Barcelona is a difficult circuit to overtake, so it's always easier to have a smooth weekend and make sure that both cars are well in the points by Sunday."
"I did quite like the new tarmac at Barcelona. There was more grip than it had previously, and a faster lap time. Now the question is going to be how it is with warmer weather. That's something we'll find out during the race weekend."
"I think we've got a really good baseline and, obviously, the challenge of the year is to keep the development going to make sure that we stay in the race."
Kevin Magnussen
"I feel like I'm having a good season, so far. I'm really enjoying my time with Haas. I feel that we're benefiting from the experience that we've gained together over the last year-and-a-half.
"The new surface [in Barcelona] was very smooth. The effect on the tires was that they were difficult to get up to temperature. Also, degradation was very low, which is why Pirelli introduced a modification to the tyres for this race. They're trying to get more degradation and easier warm up on the tyres.
"[Returning to Barcelona] does give you a good idea where you stand since winter testing. In our case, we haven't really introduced that many parts since winter testing. We had some in Australia and, of course, we can reassess that, but I think in terms of numbers and the car, we feel confident that we got the improvements we expected so far."
Guenther Steiner, Team Principal
"We just need to execute. The car is capable at any track to get into the points. We just need to execute and we need a little bit of luck. As much as I don't believe in being unlucky, I wouldn't call us lucky this year. A little bit of luck, and good execution, which we've shown we can do, and the car is there. At the moment, we could do it any weekend, we just need to get all the t's crossed and the i's dotted.
"Having the data from the preseason testing is good, but again, how the surface develops, we don't know yet. In general, it's always good to have been at the test and find your aero and mechanical balance. It's the same for everybody, everyone's better prepared, so it's not an advantage which you have. It can be a disadvantage if you don't utilize what you've learned. I think it's nice to go there with good data, or with better data than on the other tracks, but it's the same for everyone.
"I think we get a clearer picture of who's made progress during the first four races. I think that's the only thing you can see. The testing times – as much as they're testing times, and not qualifying or racing times – they give you a picture of who is where. I think the Spanish Grand Prix will give a picture of who has progressed and who didn't."
Toro Rosso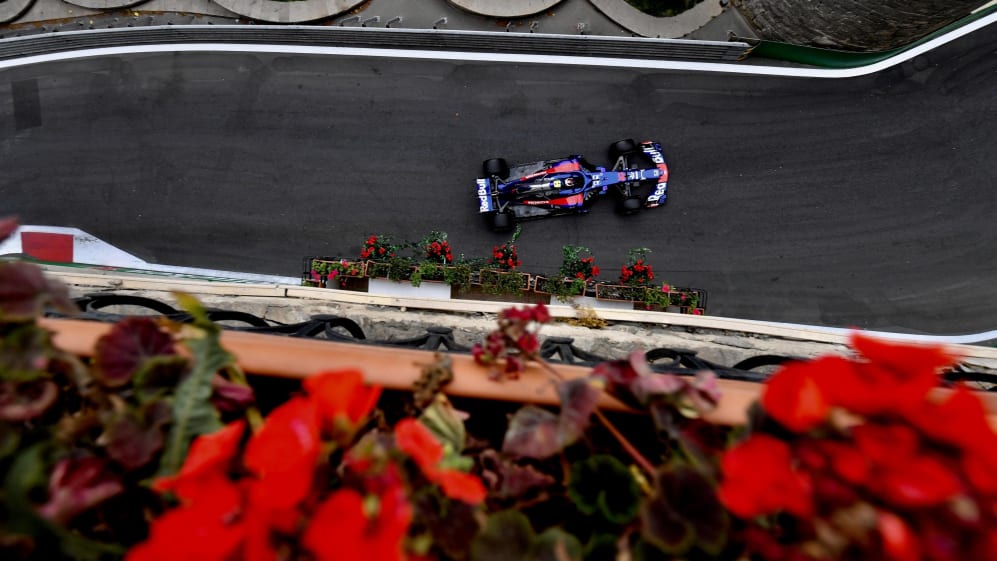 Pierre Gasly
"I reckon I've done thousands of laps of Barcelona, because it's the circuit which we have always used the most for testing, in 2.0 litre, 3.5, GP2 before even coming to Formula 1 and over the year, work in the simulator has always focused on Barcelona. So I've probably driven the equivalent of several times around the world at this track.
"Apart from knowing it well, it brings back happy memories, as it's where I clinched the championship title in Renault 2.0 litre and it's where I first tested a Formula 1 car with Toro Rosso in 2015, so I get a positive feeling in Barcelona. This year, our winter testing went well there, so I'm impatient to get going and I hope we will be on the pace very quickly and be able to score some points.
"The usual cliché about the Catalunya track is that, if your car works well here, it works well everywhere…maybe, but this track has certainly a character all of its own. Qualifying is the key, as we know it's complicated trying to overtake in the race, other than by playing with the strategy.
"F1 qualifying is always a difficult discipline with the way it's run in different segments, as you generally only get two shots at it. And if you encounter any problems, like traffic, then you're down to just one chance to deliver and that's an exciting moment because you know you have to nail it. I like that aspect of it.
"As Barcelona's not far from France, I'll have some friends and family coming, which will be nice. I don't find that a distraction because nothing makes me lose concentration and it's always enjoyable to relax one evening over a dinner with friends. It's one of the nice things about being back in Europe and getting that extra support."
Brendon Hartley
"Barcelona is probably the track on the calendar that every single driver knows better than any other, which also makes it extremely challenging when it comes to trying to get any advantage over your team-mate or the others drivers and teams. But that's all part of the challenge here.
"It's not just the actual testing that means we all know it well, because, from my time working in simulators for various teams, I know that the Catalunya track is used a lot in the sim. It's an enjoyable track to drive and offers a bit of everything. It is also tough physically, especially with the long right hand corners in particular putting a strain on the neck muscles.
"Qualifying is very important at this track, because overtaking is not so easy. So far this year, I've been relatively happy with my qualifying performance, especially compared to last year, when I had not yet developed an understanding of how to get the most out of the tyres. Now, I feel like I'm understanding the car and tyres more and more and that's given me a lot more confidence going into qualifying sessions.
"It's one of the most fun parts of the weekend because all the fuel load comes off, the rubber goes down and that's when these cars really come alive. They're literally the quickest cars on earth and qualifying really highlights that. It's not often that you don't have a smile on your face with the amount of grip that we have and the lap times we're doing.
"Tyre management will be very important at this track because, even on a qualifying lap, you have to keep the rears alive for that last sector where you need the traction. You can easily destroy the rear tyres through that first part with all the high-speed corners but it's one of the challenges of getting the most out of the qualifying lap."
Pirelli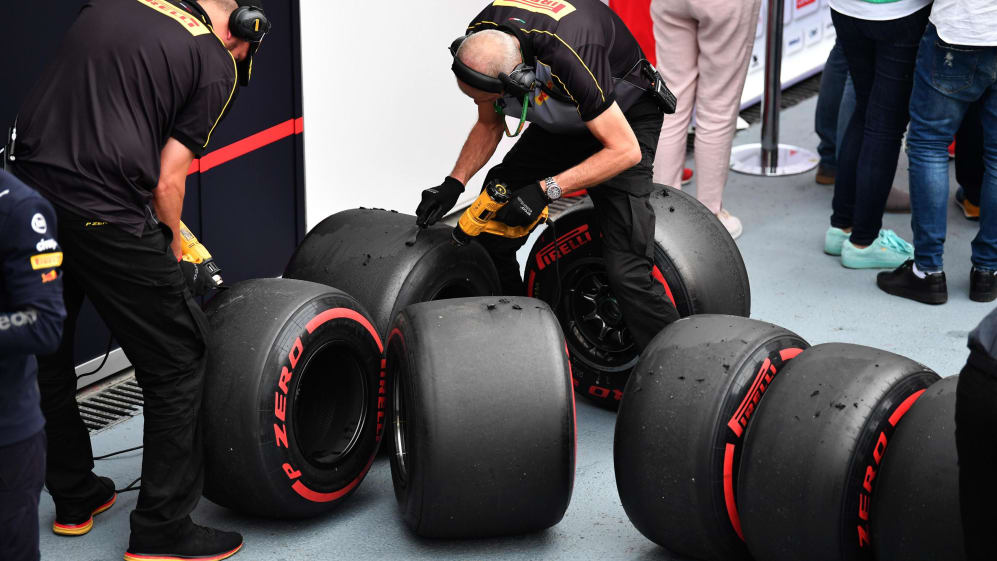 Mario Isola, Head of Car Racing
"This year, Barcelona isn't exactly like going to a new circuit for the teams. But the changes to the surface are still significant enough to alter some of the track's fundamental characteristics. We too have made a change by reducing the tread depth on the slick tyres to reduce the risk of overheating, as we will also do for Paul Ricard and Silverstone, but it's not a change that any of the drivers will notice in terms of performance or stint length.
"The teams already have some knowledge of the new asphalt from pre-season testing, but the weather is now much warmer, the cars considerably faster and there will also be some ageing of the surface. This year, we bring the supersoft to the Spanish Grand Prix – effectively, two steps softer than the softest nomination in 2017, as all the compounds are a step softer anyway – so the homework done in free practice will be particularly important".