Feature
SPAIN PREVIEW – the stats and info you need to know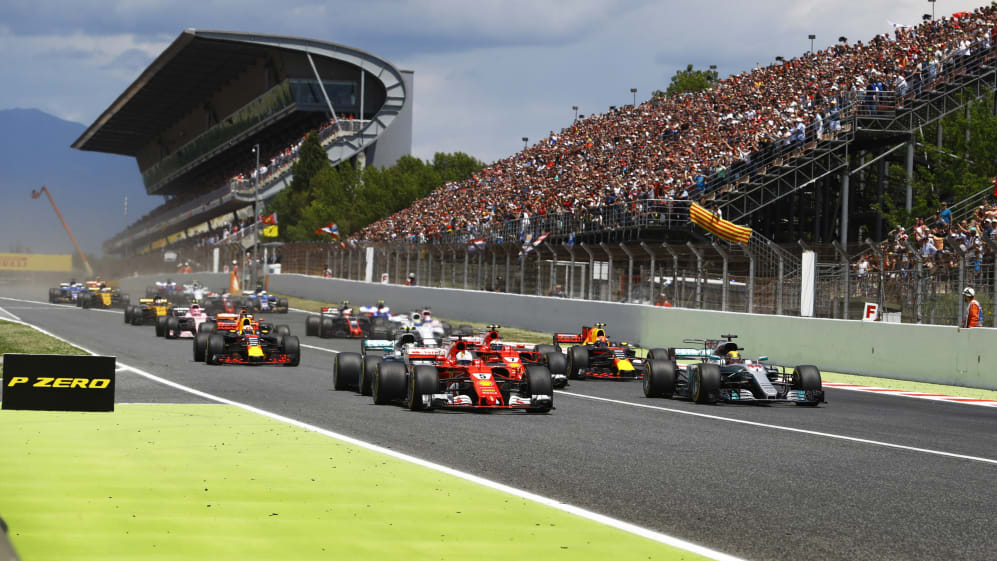 Four rounds ticked off the Formula 1 calendar, and this season has certainly kept us on the edge of our seats. We've had two triumphs for Ferrari, and one apiece for Red Bull and Mercedes. So, who has the momentum as we head to Europe for the Spanish Grand Prix?
It's very hard to say indeed. Last time out, Baku provided us with a chaotic and thrilling race, with Ferrari looking on course for a third win of the campaign before the Red Bull collision set off a chain of events that ultimately conspired to hand Mercedes their first victory of 2018.
The Silver Arrows still trail their rivals in red by four points in the constructors' standings but Lewis Hamilton's latest triumph - his first of the season - gave him the lead ahead of Sebastian Vettel in the drivers' championship after four races this season, the Briton having waited until after round 13 to move ahead last year.
Mercedes have locked out the front row in Barcelona in four of the past five years, but their qualifying prowess has already been questioned this year - Azerbaijan was the third race in a row they have missed out on P1.
But as we've seen already this season, it won't just be about Mercedes and Ferrari this weekend. In fact, perhaps most of the attention will be on Red Bull, following the clash between Daniel Ricciardo and Max Verstappen in Azerbaijan.
They have now suffered two double DNFs in the past three races, having previously not suffered one at all since the 2010 Korean GP – and after being read the riot act, their drivers will be desperate to avoid more contact in Spain.
Barcelona is a track all the teams know extremely well - but who will come out on top?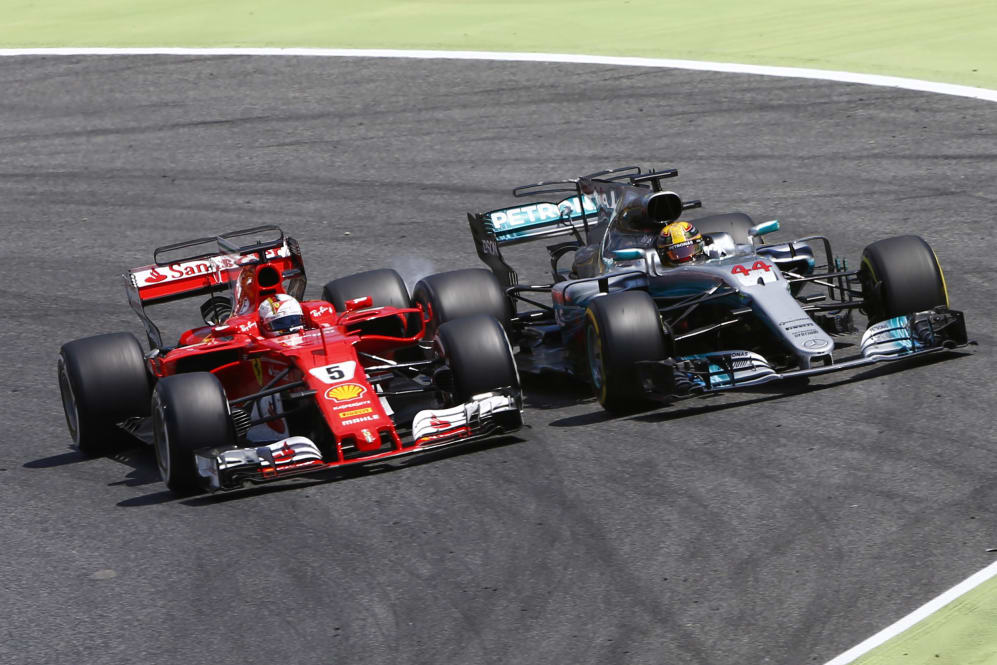 The form book
Looking at the stats, Mercedes have every reason to be confident on their return to Barcelona. This track has arguably been a demonstration of their dominance in the turbo hybrid era.
In 2014 they locked out the front row with no other car within one second of pole. In 2015 this gap dropped to 0.777s, then 0.680s in 2016, before Sebastian Vettel narrowed it to 0.051s last year and became the first non-Mercedes to start on the front row here since 2012.
The qualifying stats suggest the winner will need to come up with the goods on the Saturday. Twenty-four of the 27 Grands Prix in Catalunya have been won from the front row (89 per cent), the highest ratio of any circuit on the calendar with at least 10 previous races, such is the difficulty of overtaking at the Spanish venue.
Over the last decade, though, we have seen plenty of different drivers triumph, including shock victories for Pastor Maldonado in 2012 and Max Verstappen - on his Red Bull debut - in 2016. Hamilton's victory last year ended a run of ten different winners in the same number years in Spain, but could we see another new winner this year? Neither Daniel Ricciardo nor Valtteri Bottas has triumphed here, but both have been in terrific form.
This is a race where, traditionally, the teams bring significant upgrades to their cars, so whilst no one is expecting the established top three to be toppled, in the supremely-tight midfield there could be movement. McLaren, in the midst of a tight battle for P4 in the constructors' championship with Renault, are one of the teams bringing significant revisions.
Both teams have Spanish drivers, but it's Renault's - Carlos Sainz - who has the better recent record at Barcelona, finishing the last three races in ninth, sixth and seventh. Alonso, meanwhile, hasn't scored points at home since 2014 when he was still driving for Ferrari.
Elsewhere several teams will be looking to carry momentum into Spain. Force India's surprise podium in Baku – with Sergio Perez landing P3 – kickstarted their season, while Toro Rosso were boosted by Brendon Hartley's first points-finish last time out.
Sauber's Charles Leclerc also scored points for the first time, while Williams got their 2018 campaign underway with Lance Stroll scoring four points for P8.
With only 10 points positions up for grabs, who will lose out?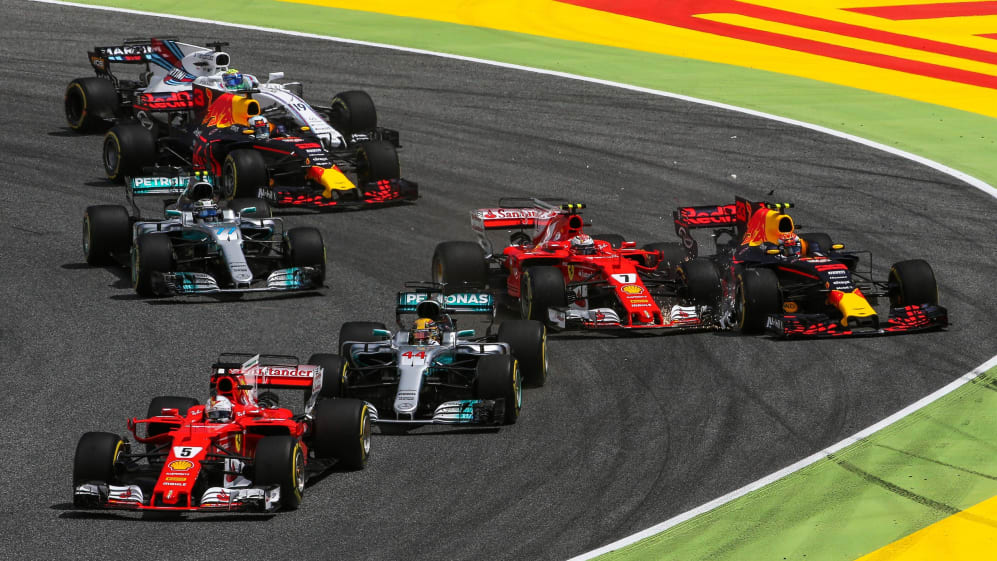 The stats that matter
Lewis Hamilton is looking to join a small list of F1 legends to win at this circuit for a third time. Should he triumph on Sunday, he'll be on the same number of wins as Mika Hakkinen and three behind Michael Schumacher.
The Briton, who won from pole here in 2014 and 2017, certainly enjoys coming to Spain. He hasn't been off the front row here since his final year for McLaren in 2012, when he took top spot in qualifying only to be excluded for having insufficient fuel.
Despite leading the drivers' standings, the four-time world champion has been suffering somewhat of a qualifying drought recently. He took pole in Australia, but has been outqualified by team mate Valtteri Bottas in four of the last six races.
Sebastian Vettel has surprisingly never been on pole in Catalunya. But the Ferrari man has been in superb qualifying form this season, topping the timesheet at the last three races.
Baku ended Kimi Raikkonen's longest run of front-row starts (3) since Spain-Monaco-Europe in 2005, but he still finished on the podium for the sixth time in the last eight races.
The Finn has set the theoretical best lap of qualifying at the last two races (adding up the three best sectors from any lap), without having taken pole at either of them. Consistency in Barcelona could see the Ferrari man take P1.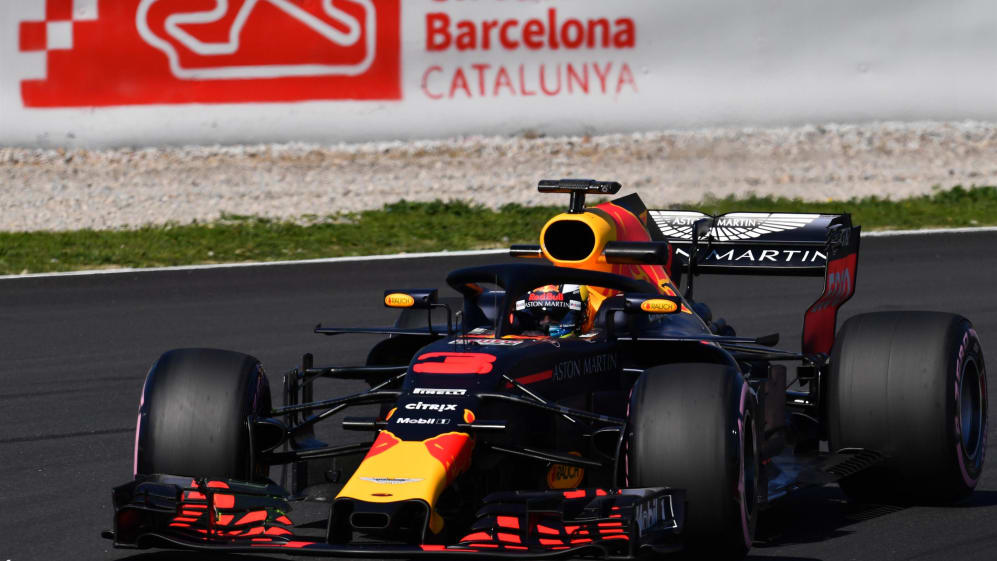 Two years ago, Max Verstappen's triumph saw him become F1's youngest-ever winner at 18 years 227 days, become the first Dutchman to win in F1 and the first man to win on a mid-season debut for a team since Juan-Manuel Fangio for Mercedes in 1954.
Force India will be hoping to spring another surprise. Sergio Perez finished fourth in Barcelona last year, his and team's best-ever finish on this track. The Mexican is attempting to score back-to-back podium finishes for the first time in his and his team's history this weekend.
Nico Hulkenberg has not been eliminated in Q1 since the 2015 Spanish GP, and this is the only circuit at which the German has never qualified higher than 10th in his F1 career (seven previous visits).
It's safe to say Pierre Gasly has endured an action-packed start to his first full season in F1. And there's no reason he cannot replicate his fourth-placed finish in Bahrain this weekend. He has scored more podium finishes in Catalunya than on any other circuit in his GP2 career, with three podiums in four starts in 2015-16.
Not including retirements, Nico Rosberg - who started the 2013 race in P1 - is the only pole-sitter to finish outside the top-5 in a Spanish Grand Prix – regardless of venue – in the history of Formula 1.
The circuit
This Circuit de Barcelona-Catalunya is familiar territory for Formula 1 teams – not only have they raced there every year since 1991, they also take part in extensive testing at the track.
But this does not mean they're in for an easy ride. In fact, the venue's mix of high- and low-speed corners - plus its new track surface – will once again provide the drivers with a physical and mental challenge.
Teams often struggle to find and execute an optimum set-up here, when you consider tyre wear is particularly high and the varying winds that cut across the circuit.
Turn 1 provides spectators with one of the best places to watch, given it is one of the track's few overtaking opportunities. The drivers, however, tend to find the latter stages of the track the more challenging. In particular, the final two turns require a fast exit in order to maximise speed down the start-finish straight into Turn 1.
This weekend's race will mark the 28th edition of the Spanish Grand Prix at this circuit. Michael Schumacher tops the all-time winners list, with an impressive six triumphs here.
When the drivers take to the grid on Sunday, there will be five previous victors among them – they are Kimi Raikkonen, Fernando Alonso, Sebastian Vettel, Lewis Hamilton and Max Verstappen.
The tyres

Official tyre suppliers Pirelli have gone softer with their compound nominations for this year's race in Spain, with the new surface this season altering the complexion of the Barcelona circuit.
The medium, soft and supersoft are the trio of choice - with the latter making its track debut in place of the hard tyres, which usually feature in Spain.
"This year, Barcelona isn't exactly like going to a new circuit for the teams: but the changes to the surface are still significant enough to alter some of the track's fundamental characteristics," says Pirelli's Head of Car Racing, Mario Isola.
"We too have made a change by reducing the tread depth on the slick tyres to reduce the risk of overheating, as we will also do for Paul Ricard and Silverstone, but it's not a change that any of the drivers will notice in terms of performance or stint length.
"The teams already have some knowledge of the new asphalt from pre-season testing, but the weather is now much warmer, the cars considerably faster and there will also be some ageing of the surface.
"This year, we bring the supersoft to the Spanish Grand Prix – effectively, two steps softer than the softest nomination in 2017, as all the compounds are a step softer anyway – so the homework done in free practice will be particularly important."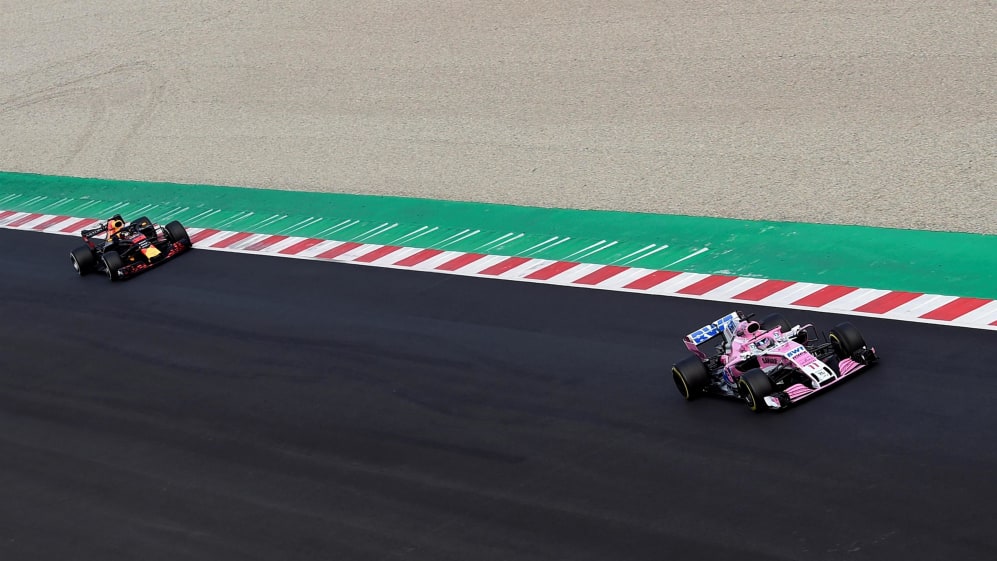 The forecast
Spanish sunshine was on show throughout the Grand Prix weekend 12 months ago, but cooler conditions will welcome the teams and drivers this year – and we may also get some showers.
Temperatures are expected to be around 20 degrees C all weekend, though race day will likely be the coolest when there will probably be a fair amount of cloud cover.
Whatever the temperatures, the tyres are sure to get a good workout thanks to the proliferation of long-radius, high-speed corners, such as Turns 3 and 9.
When does the Spanish Grand Prix start?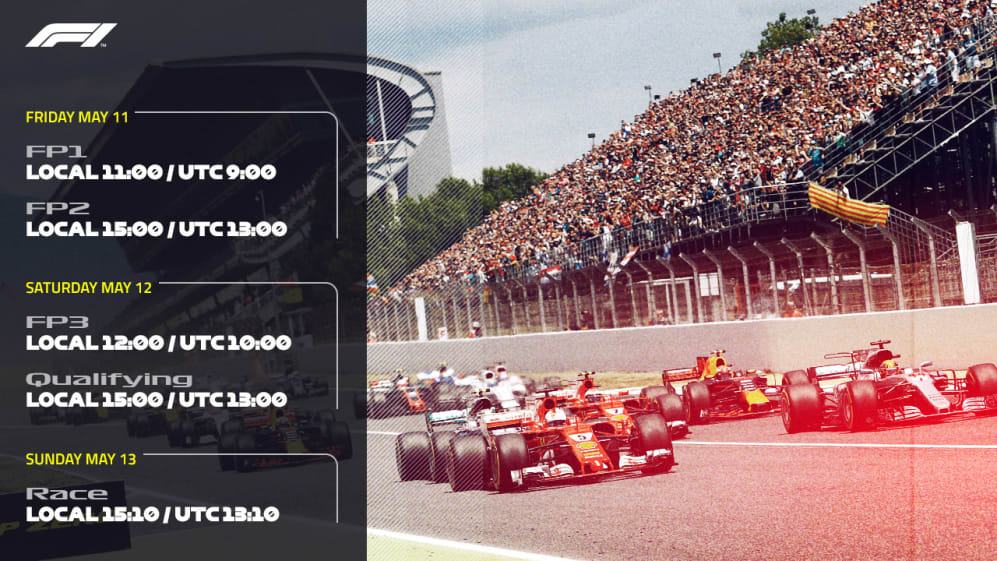 F1 TV Pro is live - get closer to the action
From this weekend, F1 fans in certain regions can watch live races from all 20 onboard cameras with F1's new TV Pro service. To find out what is available in your country, click here.