Interview
Stability, simplicity, driveability - Marko on Red Bull's title challenge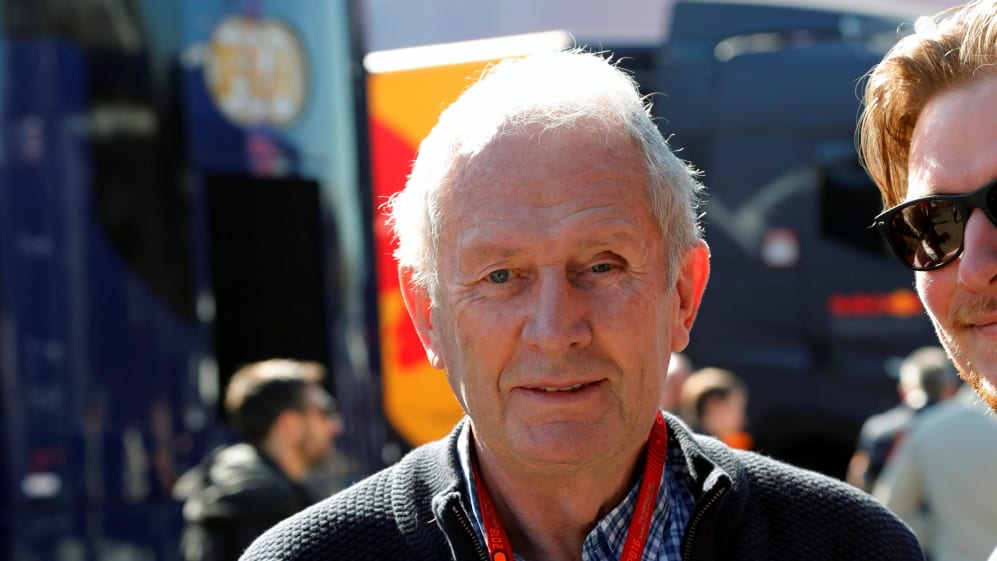 __Red Bull Racing are being widely tipped as Mercedes' biggest rivals in 2017. An improved Renault engine combined with the opportunities presented by this season's major regulation changes means the RB13 should pose a serious threat. Plus in Daniel Ricciardo and Max Verstappen they have the best driver line-up on the grid - at least according to the team's motorsport consultant, Helmut Marko. In an exclusive interview, Marko discusses the year ahead - for Red Bull Racing and sister team Toro Rosso… __ Q: Helmut, you are known as a hard-nosed observer of your team. How satisfied were you with Red Bull Racing's performance after the first four days testing?
Helmut Marko: We have a beautiful car that is doing very well in fast corners and that has good traction. What's missing is a bit of reliability and power.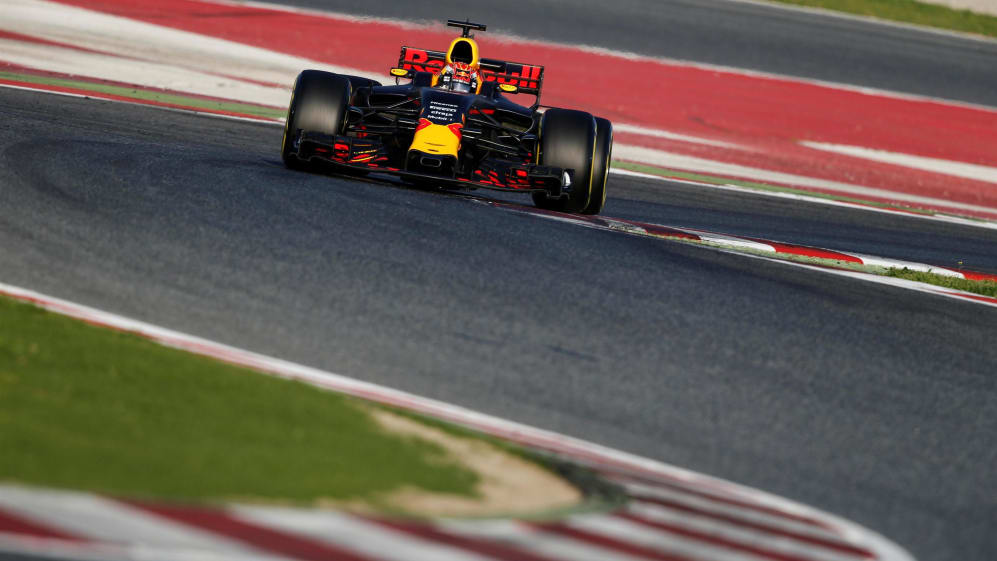 It is really impressive to see how fast they go around corners
Q: Adrian Newey said that the RB13 is simple and clean. Is that what is required from a car in times of significant regulation changes? The Mercedes looks a bit more 'grown up'…
HM: The car as you see it doesn't have as many flaps and fins as the others, so that should help us with the set-up and it gives us a good top speed. We have good aerodynamics and not too much drag, and in the end it should also help us in overtaking to have a small and clean car – so that the aerodynamics are working in our favour.
Q: All teams - at least the big ones - are planning major changes for the second test, and then more for Melbourne three weeks later. What do you have in the pipeline?
HM: Let's wait and see. First I think it is important to understand these kind of cars better before we start putting things on it - and then we will bring what we think we need to enhance our competitiveness.
Q: The cars are faster, wider and louder - probably closer to what you knew when racing yourself. Do you welcome that?
HM: It is a very positive sign. The cars look far more aggressive. It is really impressive to see how fast they go around corners. I am still a bit disappointed about the sound - it is not anywhere near the noise that I remember from past times and that was such an important part of the F1 experience for the fans. But hopefully we are getting there as well - step by step.
Q: You have watched the cars from various corners of the track: are you surprised by how other teams have interpreted the rule changes?
HM: It is clear that with these massive changes you see different solutions. What I was surprised about was the similarity in the concept of Mercedes and Toro Rosso. For sure there has been no cooperation! (Laughs)
Q: Everybody was surprised that the Toro Rosso is not more in the mould of the Red Bull. Why is that?
HM: The Toro Rosso design was more or less the same for the last couple of years. Now with the rule changes - and because it is our junior team - we wanted to have the car look more aggressive, more young in design and livery. And the feedback has proved us right. Red Bull Racing is another matter - this is the team that has to deliver titles. The junior team can be more of an eye-catcher.
Q: Imagine a beauty contest between all the new cars - who would take the crown?
HM: I am probably not objective, but for me the RB13 is the most elegant car.
Q: Max Verstappen is starting his second season with Red Bull Racing. And the expectations are presumably much higher than last year when he stepped in for Daniil Kvyat…
HM: …of course they are. He is more mature. It will be his third season in F1, so he must be more consistent and make fewer mistakes. We expect both drivers - if the package of car and engine is right - to fight for the championship.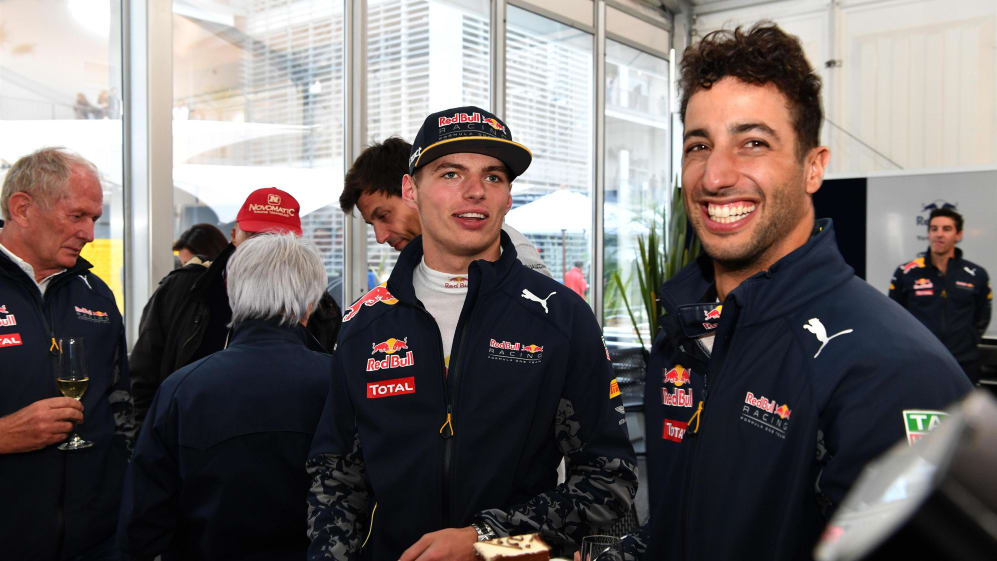 We expect both drivers - if the package of car and engine is right - to fight for the championship
Q: There has been a lot of movement of technical staff between teams lately. Red Bull, however, have stayed pretty much the same. Will that prove positive this season?
HM: We didn't have any major changes. Not on the top level. That demonstrates that we believe continuity will play an important part this season. Our experience has shown that it takes quite a while to integrate somebody new into the team. And sometimes it completely fails - and you'd better not have that on your hands in a season as difficult as 2017.
Q: How do you see the situation at Mercedes, where James Allison has joined and Paddy Lowe has left, reportedly to head to Williams?
HM: James Allison got a pretty well designed car. Now it will be interesting to see how he develops it, because he has to develop a car that is not a product of his philosophy. Yes he is an experienced guy, so he will manage it…
Q: …but the time factor can play a role: are you hoping that your development speed will be higher than that of Mercedes?
HM: Not really. We have to get our thing right and not be hoping on mishaps from others.
Q: The driver pairings will be an interesting topic - at least for the constructors' title. Where do you see Red Bull in that pecking order?
HM: We have the strongest driver pairing. Period.
Q: Three years without winning a title - that must go against everything that Red Bull stands for. Is the wait almost over?
HM: Let me make something clear: from the regulations it's still an engine Formula - and Mercedes simply has an advantage on that side. But we do see our chance this year: the simple design of our car, the driveability of the car, our drivers and the stability in the team. So let's wait and see.