Starts need work more than strategy – Mercedes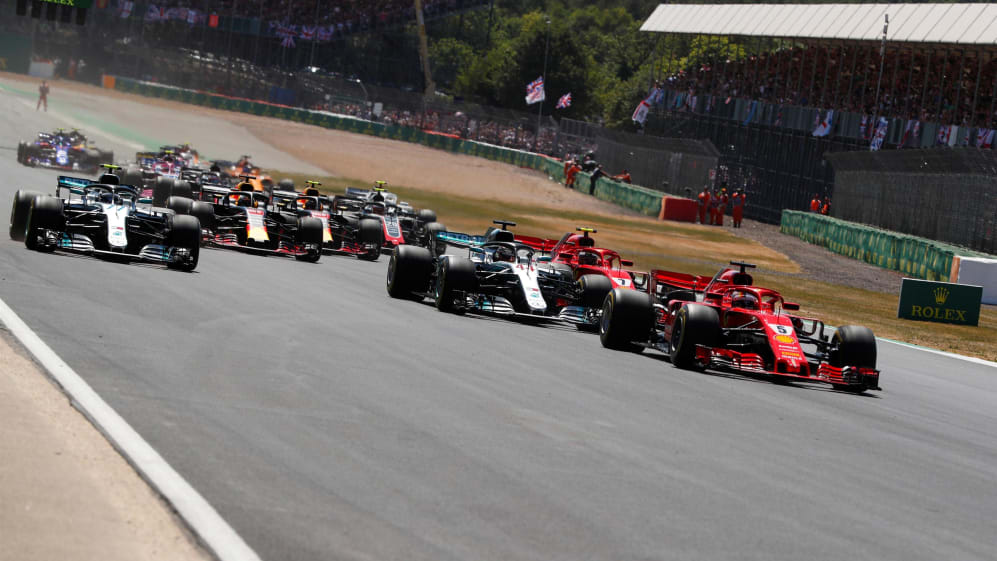 Controversy surrounded the collision between Lewis Hamilton and Kimi Raikkonen at Silverstone, but Mercedes boss Toto Wolff wants his team to improve aspects within their control.
Hamilton was demoted from third on the road to 18th as a result of contact with Raikkonen that left the Mercedes pointing the wrong way at Turn 3. That came after the Briton started from pole and had already lost two positions by the time the incident occurred.
With Wolff highlighting Ferrari's starts as one of their strengths, he wants Mercedes to get off the line better in future rather than focus too much on the actions of other teams.
"I think the first thing we need to understand is where can we improve and where can we engineer," Wolff said. "We need to find some performance in the race starts to avoid incidents like we saw [at Silverstone]. This is something we can change."
While Mercedes came under fire for their strategic error that cost Hamilton the lead of the Austrian Grand Prix a week ago, Wolff believes they made the right call on Sunday in staying out to gain track position rather than pitting under the Safety Car.
The Silver Arrows boss also points to the team's messages to their drivers at Silverstone as proof that there isn't always an obviously better choice to make when faced with different strategic options.
"I think the strategy was pretty good. We could have saved the soft in Q2 but I don't think it would have made a big outcome because we wouldn't have pitted. We decided to go for the track position, it was the right call in my view, and we wouldn't have won the race otherwise in my opinion. So fine with that.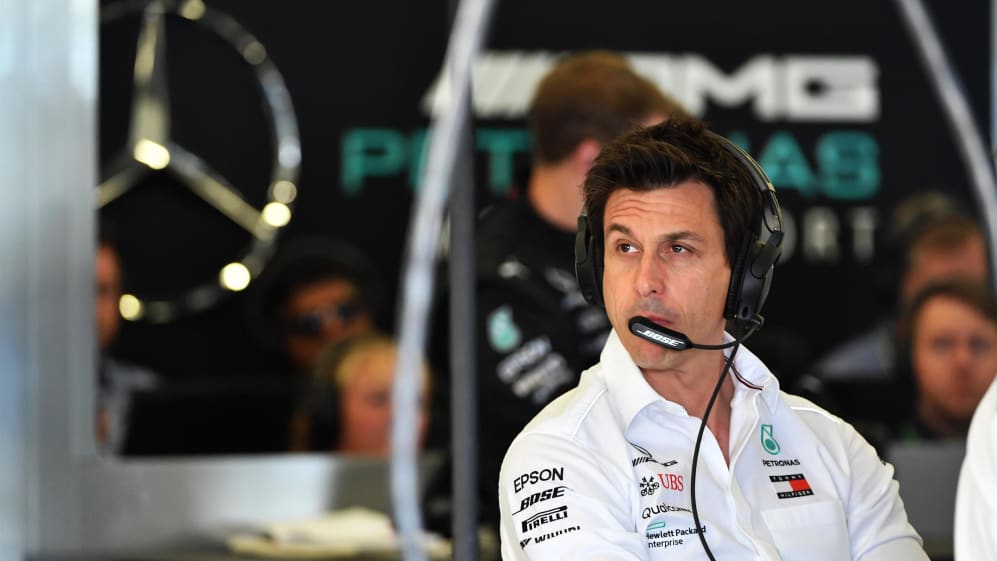 "I think it was absolutely the right decision to do. There was 15 or 16 laps until the end with mediums that would last. Gaining track position was the interesting one for us and that triggered our decision.
"I think that both strategies are valid. But doing the opposite was the choice we went for and at the end it brought us a P2 and P4 and I think considering how the race started, we need to accept the result as an acceptable outcome with real damage limitation.
"The first thing is that both drivers had the same call to do the opposite [to Ferrari]. We would have done the opposite because as I said before I think both strategies had a realistic chance, it was a fifty-fifty I guess.
"We want to be aggressive. Obviously some others are more aggressive but it's about racing fair and square and having the best car. This is what is in our hands and try to improve where we can improve."
Although the only win for Mercedes in the past five races has come at Paul Ricard, Wolff is not dwelling on the missed opportunities at tracks they have been traditionally strong at.
"I think what we've seen this season is a little bit of a different pattern. Everybody brings updates to every race and there is never a silver bullet that provides you three tenths or four tenths, which was the difference between us and Ferrari last year. It is just a constant learning of the tyre which is the single most important denominator of performance. You get it right and you get it wrong.
"I believe that if we would have had 10 degrees less temperature [in qualifying], maybe we would have had a bigger gap and maybe the same [in the race]. But it is what it is and we just need to learn, understand and just try to get in control of the tyres in the best possible way.
"Yes I would have loved for us to build a gap in Austria, Montreal and Silverstone because we lose some in Hungary and we lose some in Singapore. But we will look at it now and try to fight and score as many points as possible."
Hamilton's second place at Silverstone, coupled with Sebastian Vettel's victory, sees the Briton trail his German rival by eight points in the drivers' standings.