Feature
Stefano's State of the Nation - F1's President and CEO on his long to-do list and the season ahead
On the eve of the 2021 Formula 1 season, F1's new President and CEO Stefano Domenicali talks about his first couple of months in the job and how he sees the future of the championship taking shape…
The first couple of months in charge
It's been quite active since I started on January 1 but I'm very happy to share this new start with all the people who are working together to make sure there is progress in Formula 1.
There are certainly lots of things to do but I feel the energy and it's great because after the winter and the situation we are living in with Covid-19, it's great to see cars back on track.
READ MORE: F1 POWER RANKINGS: We've ranked the teams from 10 to 1 after pre-season testing – do you agree?
On returning to the paddock in Bahrain for pre-season testing as the President and CEO of Formula 1, it was great to see a lot of people that I have known for a long time and a lot of young drivers who are part of our family.
We can't wait for the season to get going.
Meeting the drivers and key stakeholders
On Thursday evening, ahead of the start of testing in Bahrain, I met with the drivers to discuss a range of topics. We had a constructive meeting and agreed that when we talk, we will keep it private and between us.
It was important to share the start of this new journey together. As we have always said, the drivers are very important for F1. It's why we need to keep them always informed. They have an active voice on what we need to share for the future of Formula 1.
I speak also with the Team Principals as we are an organisation which needs to receive the inputs of all the stakeholders.
Our role is to make sure we create the right environment for a successful sport and to make sure F1 is taken to another level in terms growth. This is why we need to speak to them on a regular basis.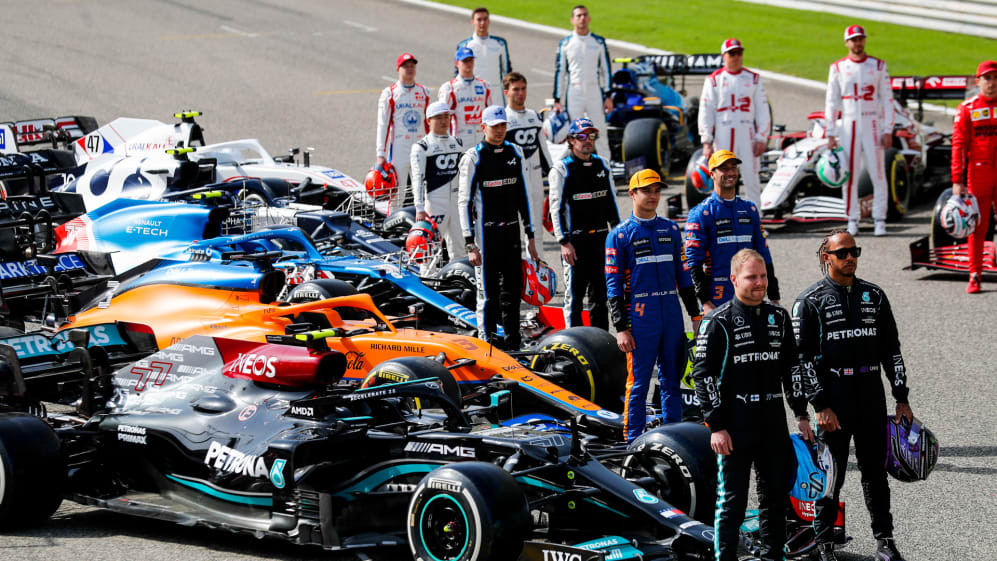 The big task ahead
The to-do list is quite long. The first thing, of course, is to start this season in Bahrain. It's not taken for granted. In this situation, with Covid-19, we need to proceed with the evolution of the pandemic.
It's great that with the protocols in place, it is possible to fly around the world and do the races. This is the first point. The second is that we must make sure we are looking into the future.
READ MORE: 6 key things our data tells us from pre-season testing – including why it wasn't all bad news for Mercedes
We have a revolutionary new car coming next year, we're discussing the new step of the power unit for 2025 and beyond and have very clear targets. Then on the other side, we must work on our 'We Race As One' platform. It is significant and we want to participate and have an active role in that.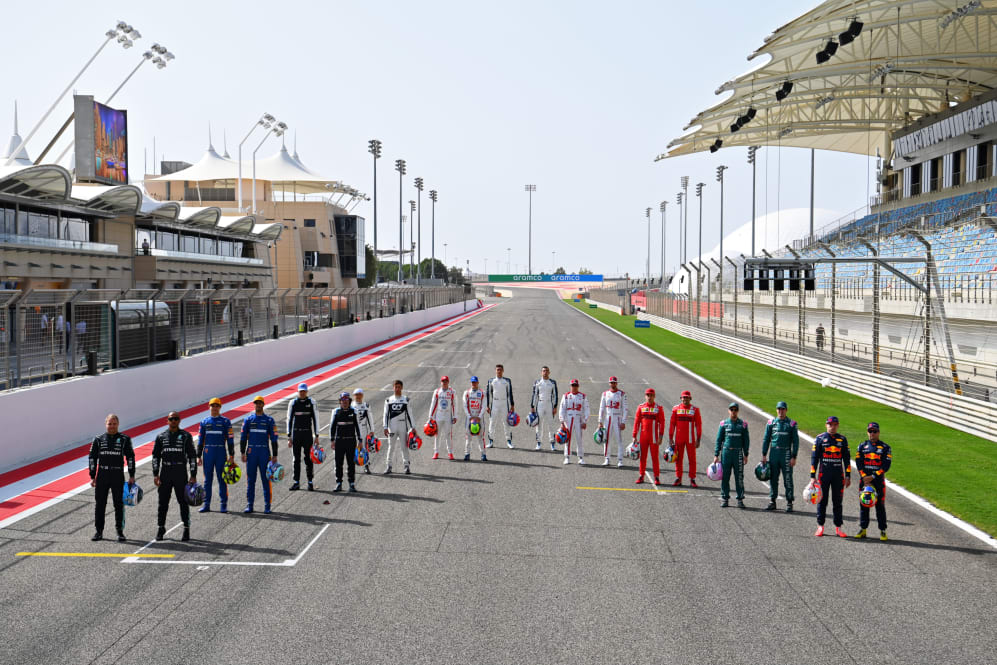 An exciting time for Formula 1
You can see there's a lot of good vibes among teams right now, a lot of new cars and a lot of expectation to make sure that before arriving at the new generation of cars for next year, this year's championship will be special.
Aston Martin's arrival is a sign that Formula 1 is the centre of attention for OEMs. The ones that are here with us since a long know that. The installation of the budget cap means teams can be stable and the new car is a good vision for the future.
RED MORE: TECH TUESDAY: Have the 2021 rule changes swung the advantage from Mercedes to Red Bull?
To have Williams as an iconic brand for F1, and to have a stable platform for the future, is great. The mix between traditional teams and traditional brands, new brands, new OEMs coming in, with this incredible number of drivers, will give us the excitement.
What we are doing is making sure the platform is stable, sustainable and strong for a brighter future. Formula 1 is on the right path.