Steiner explains impressive Haas pace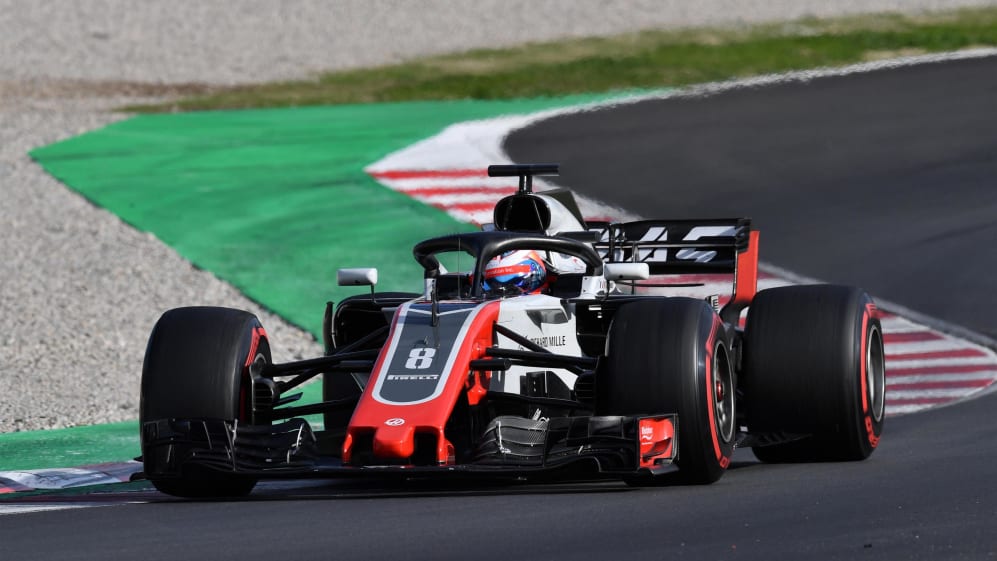 A surprising name near the top of the timing screens on the final two days of testing has been Haas, and team principal Guenther Steiner is confident in his team's pace.
Kevin Magnussen was second quickest on Thursday after using the supersoft tyre, 1.1s adrift of Ferrari's Sebastian Vettel on the hypersofts. Romain Grosjean continued that good form on Friday, using the ultrasofts to sit 1.2s behind Ferrari's pace-setting Kimi Raikkonen.
Steiner has put his team's strong one-lap pace down to its improved understanding of the tyres and the various compounds, something they openly admitted to struggling to get on top of last year.
"We got [the tyres] to work," said Steiner. "We aren't using any hypersofts here. We got them to work on all [the other compounds]. The ultrasofts, everyone seemed to have the same problem.
"Nobody really goes from the supersofts to the ultrasofts any faster. But we tried it now, and the conditions here from 11:30 onwards don't go rapidly down, it's just warming up. We worked on the ultrasofts now and we got a little bit more understanding. All in all, we're pretty OK."
While getting on top of the tyres has been a positive for Haas, Steiner said testing has revealed parts of the car that need modifying ahead of the season-opening race in Australia on March 26.
"There have not been many [updates], we've got a few bits and pieces," he said. "We had a few reliability issues with body parts in the first days.
"We need to fix them and that will already be an upgrade to what we are running now, as we are currently a little bit compromised. We'll get that all fixed and then add a few parts that we had planned from before."
Asked how he thinks the pecking order is shaping up at the front of the field, Steiner added: "I hope it's us, obviously!
"The top three? I think up to now Mercedes was a little bit ahead, but again, it's not all done yet. They are very close as well. Red Bull picked up and the Ferrari is not bad. This morning they were really good and yesterday, so I think it will hopefully be very interesting.
"[The midfield] will be much of the same it looks like. Because it's so close, it's difficult to estimate at the moment. We'll just find out in Australia."