Steiner: Grosjean penalty like kicking him in the face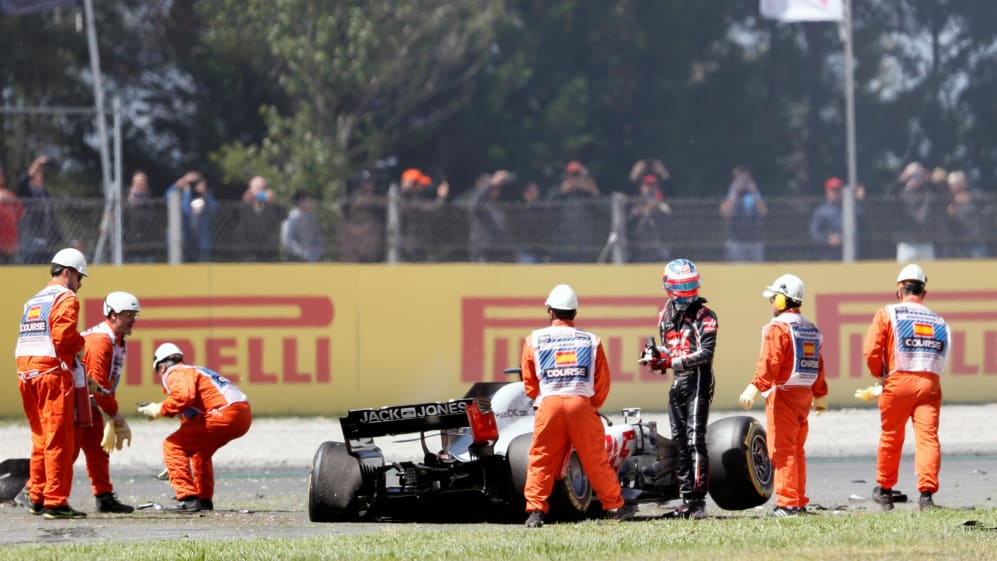 To say Haas Team Principal Guenther Steiner was unhappy with the FIA penalising Romain Grosjean for causing a collision at the start of the Spanish Grand Prix would be an understatement…
"That's kicking the guy in the face when he's on his knees," said Steiner, moments after learning of Grosjean's three-place grid penalty, that will be doubly painful as it will be applied at the upcoming Monaco Grand Prix where overtaking is notoriously difficult.
As the field approached Turn 3 at Barcelona, Grosjean was forced to take avoiding action to miss Haas team mate Kevin Magnussen, who had a wobble mid-corner just up in front.
Grosjean lost control of the car, spearing across the track, while keeping his foot on the gas, and creating a cloud of smoke. He collected Nico Hulkenberg and Pierre Gasly, forcing all three out of the race instantly.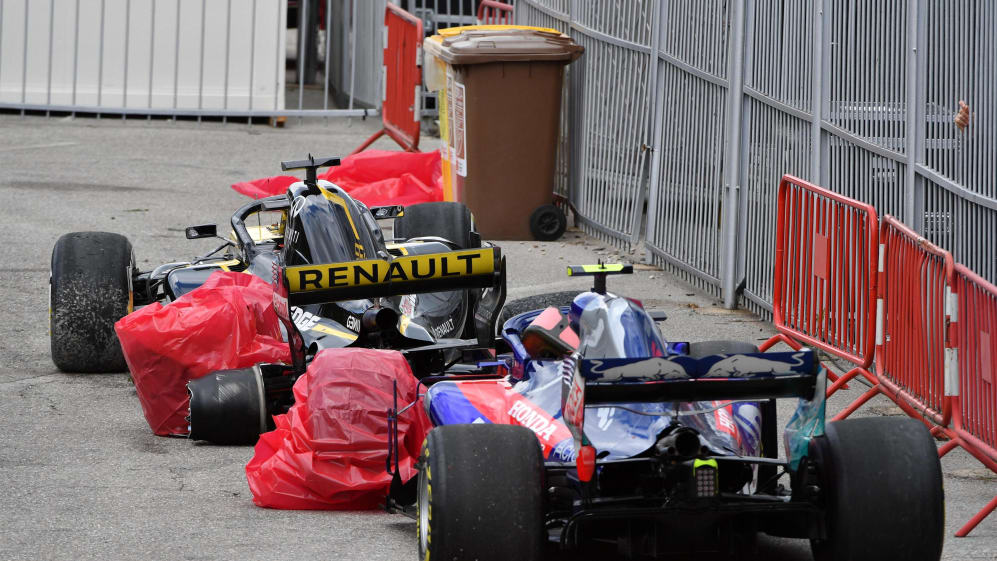 If he had stood still maybe he would have knocked five out, we don't know.
Hulkenberg said Grosjean has to "work on himself" but Steiner doesn't think there was much Grosjean could have done differently.
"He tried to get out of the way, that it his explanation," said Steiner. "He tried to get across the track to get out of it and he hit two.
"He was turned and he said 'I had a decision to make, do I stand still or do I go through?' He went through and he knocked two out.
"If he had stood still maybe he would have knocked five out, we don't know. It's never a good position to be in, the middle of a car track, whatever you do. For me it's a start incident.
"Yes, it doesn't look good when you accelerate when are in the middle of the track, but it's a millisecond decision that you need to make and he made the decision to run across.
"I feel sorry for them that they were taken out but he didn't try an overtaking manoeuvre to take them out or understeer into anything.
"At the moment his reputation is not the highest one to do things he shouldn't be doing so maybe he's an easy target."
Grosjean is one of only two drivers – the other is Sergey Sirotkin – who has yet to score a point after five races this season. His streak extends to nine if you include the last four races of 2017.
In contrast, Magnussen has scored three times – fifth, sixth and 10th – to help Haas to a total of 19 points and sixth in the constructors' championship.