Steiner - Low expectations numbed Haas's Mexico disappointment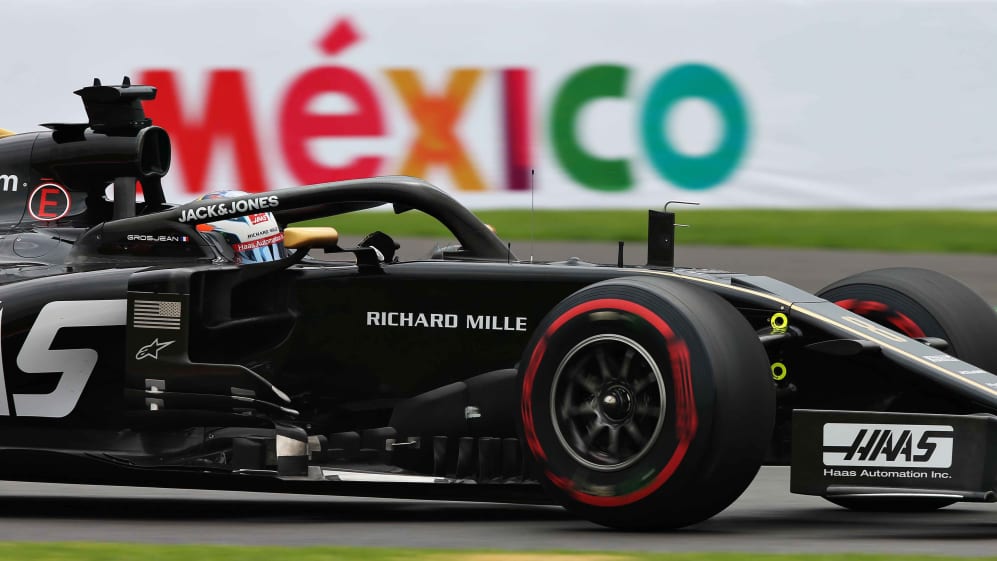 Low expectations were key to a relative lack of disappointment for Haas after another difficult race in Mexico on Sunday, according to Team Principal Guenther Steiner.
Mexico marked the sixth time in seven races that Haas has failed to score a point, with Kevin Magnussen finishing in 15th place and Romain Grosjean 17th, the latter having looked in danger of being beaten by both Williams drivers until a late puncture for Robert Kubica.
The best news? It's only three more [races] to go!
With both cars also dropping out in Q1 in qualifying, there was little to cheer for Haas over the weekend but Steiner says the struggles were not unexpected.
"The way we directed the race was okay, it's the car is just not fast enough," Steiner said. "What can you do? You try to get the best out of it, especially with Kevin that's what was there, there wasn't more there. That's it. So that's the positive.
"I'm not disappointed because my hopes were always very low, so it's like the disappointment goes away. The best news? It's only three more [races] to go!"
READ MORE: The Winners and Losers of the Mexican Grand Prix
At one stage, Magnussen - who picked up damage at the race start - was involved in a tussle with Max Verstappen that saw the Red Bull driver go off track to overtake the Haas at Turn 5, but Steiner had no complaints about the battle.
"That situation I find was okay, that's racing for me. They weren't playing, they were racing. Stewards sometimes don't understand racing, but this time they understood that it wasn't important enough. That was the biggest reason. If it had been at the front then 'Woah!', but this was racing.
"Like at the start as well Kimi [Raikkonen] ran into Kevin, he lost part of the floor on the left hand side but that for me is racing. That can happen. If you are in these positions the risk is higher."
While Steiner felt Magnussen got the most out of his race, Grosjean saw no positives in his afternoon despite knowing Mexico would be a difficult venue for Haas.
"It was a tough afternoon with nothing working very well," Grosjean said. "Let's hope the next race is better. We need to find out what's going on with the car because it didn't feel right since FP3 and the race confirmed that."
That next race is this coming weekend's United States Grand Prix at the Circuit of The Americas in Austin. Will it see improvement from Haas? Steiner remained cautious on his team's prospects.
"Austin will still be difficult, but not as bad as Mexico," he said. "With the high altitude we struggled more and we knew coming here that this will be (difficult) and it was."
Haas need a good result at their home Grand Prix in Texas if they are to maintain hope of overhauling Alfa Romeo for P8 in the constructors' championship. With three rounds of the season remaining, they trail their Italian rivals 28 points to 35.