Steiner says Zandvoort pit mistake 'never happened in 7 years' as he weighs up Haas chances at Monza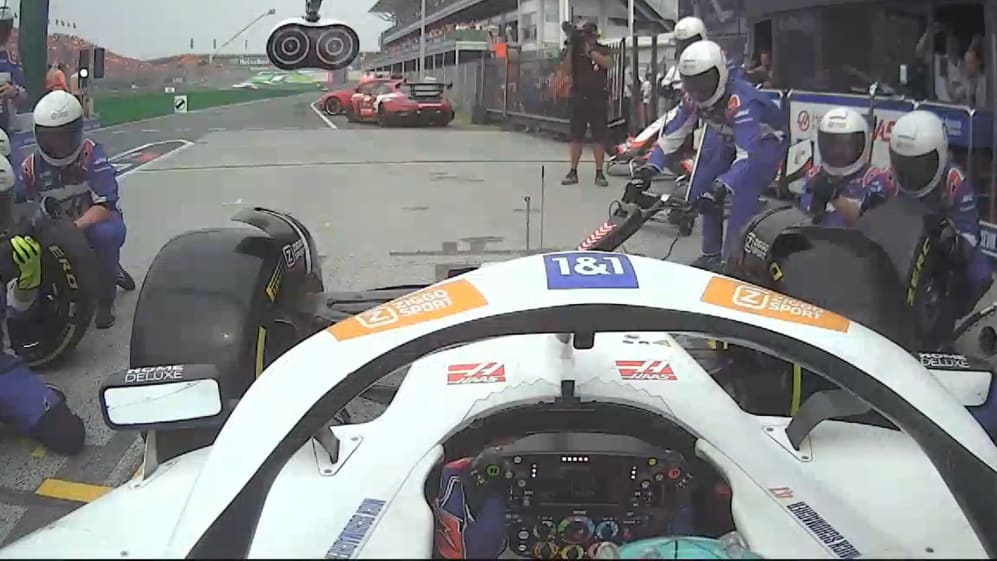 Haas's Dutch Grand Prix was compromised by a slow pit stop for Mick Schumacher who was hampered by a freak mistake, according to Team Principal Guenther Steiner.
Schumacher's Lap 13 stop kept him stationary for 10 seconds and dropped the German out of contention for points. Having qualified eighth, he finished 13th while Kevin Magnussen took 15th last weekend at Zandvoort.
Team Principal Steiner confirmed that the front jack was stuck and explained how rare that occurrence is.
READ MORE: Magnussen bemoans 'wasted weekend' after early crash, while Schumacher's points hopes dashed by slow stop
"The pit stop was one of those things, the front jack got stuck when the car was up which has never happened in seven years, and the one time it happens, it happens during a race.
"We're doing around 50 to 100 practice pit stops over a race weekend and it gets stuck on race day. It's unfortunate but we always keep on pushing whatever happens and that is what we'll continue to do," he said.
Looking forward to this weekend's Italian Grand Prix at Monza, Steiner added that Haas don't expect to fare so well – but will use the data to progress the design of their 2023 car.
"We know that Monza will not be a strong point for us," said Steiner. "All the high-speed, low downforce race tracks don't suit our car. This year we're not in a position to fight on these race tracks but the team in Italy is working hard on some solutions for next year and I'm sure we'll get them so next year we'll be in a better place.
POWER RANKINGS: Who dazzled our judges at the Dutch Grand Prix?
"We use these races to gain experience and collect data for the development of next year so we're in a much better place hopefully than this year. We always try to do our best, you never know, there could be rain there. You always need to be 100%, you never say this will be a bad race. If we know that it will be challenging, we are working harder.
"We've switched to the design of next year's car a few months ago, so the team keeps on learning and keep working hard so that we get a good car for 2023."