Stevie Wonder to headline alongside Justin Timberlake at Austin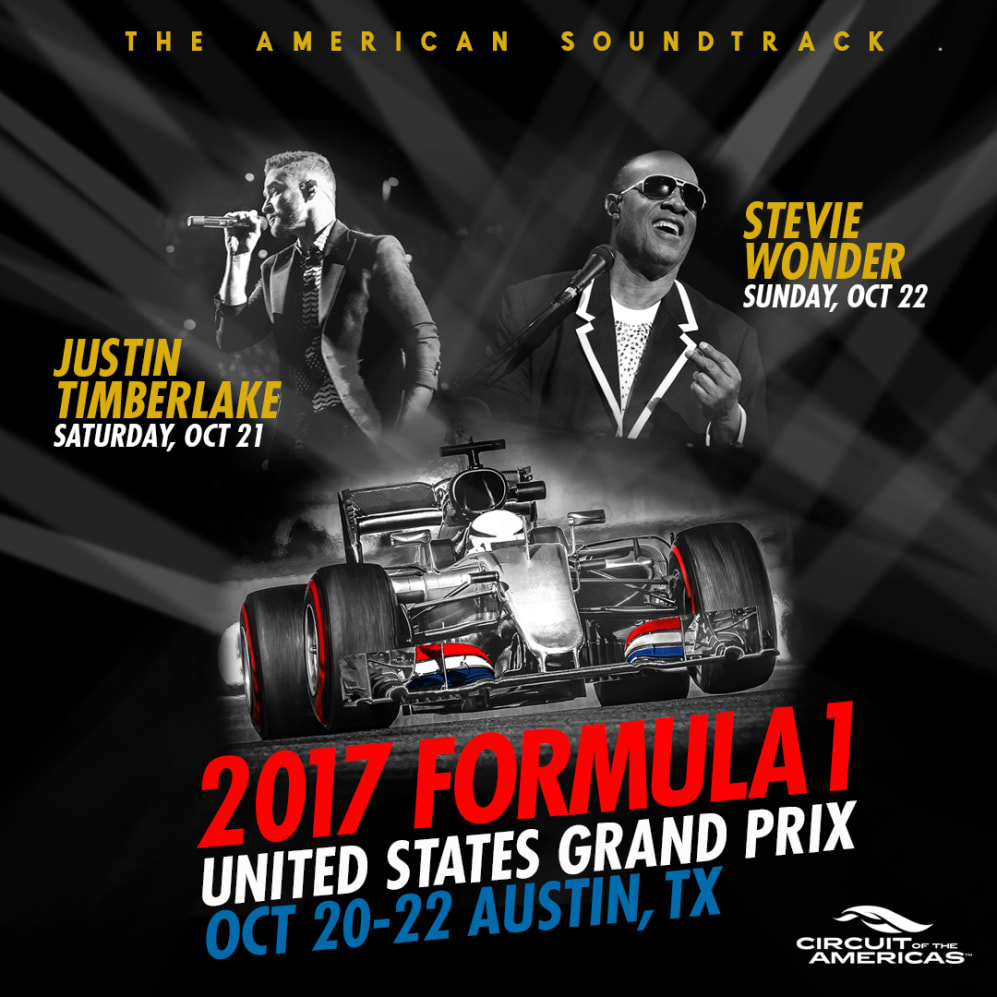 Music legend Stevie Wonder will be the headline act on the Sunday of this year's 2017 Formula 1 United States Grand Prix - completing a superb double that sees Justin Timberlake performing a day earlier in Austin.
Wonder has amassed 49 Top Forty singles, 32 #1 singles and achieved more than 100 million sales worldwide during a career that also includes 25 Grammy Awards, the prestigious Grammy Lifetime Achievement Award, a Golden Globe and an Academy Award.
He has also been recognised with the Presidential Medal of Freedom, and is a designated U.N. Messenger of Peace with special focus on persons with disabilities.
Wonder and Timberlake follow in the footsteps of Taylor Swift, who headlined last year's concert at the Circuit of the Americas.
Organisers say entertainment will also feature local and Texas-based bands performing in stages all over the venue, to be announced in the build up to the event.
Tickets for the Austin race weekend can be purchased from the F1 Ticket Store.
Additionally, should it rain more than 2 inches in the 24 hours prior to the start of the race, organisers have confirmed they will refund 105 percent of the value of the ticket for any fan who purchased a reserved seat on a 3-day weekend pass by July 4, 2017, and still allow them to attend the race.
WATCH: Taylor Swift rocks Austin's Circuit of The Americas in 2016