Stewards dismiss Haas protest of Force India in Abu Dhabi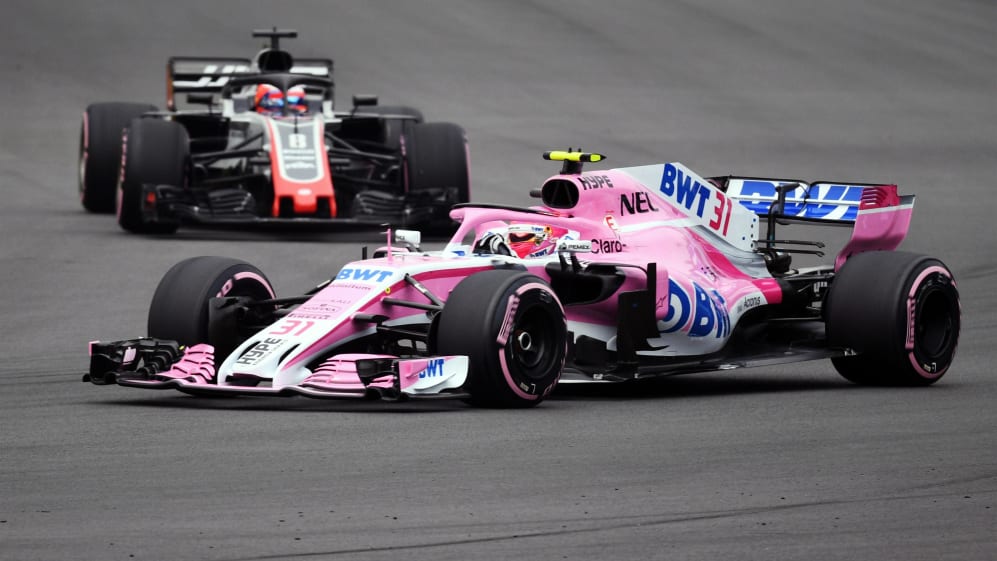 The Haas Formula 1 Team's protest of the two cars raced by Force India has been dismissed by the Abu Dhabi Grand Prix stewards ahead of this weekend's finale.
American squad Haas argued that Force India – which exists as a new entity after the old outfit went into administration this summer - is not a constructor, because the design of their car came from the previous team and therefore they are not eligible to enter the 2018 championship.
A disjointed hearing took place over the course of two days at Yas Marina, with representatives of Haas, Force India and governing body the FIA present, with the stewards delivering their verdict via a detailed eight-page document on Saturday morning, ahead of final practice.
The stewards made nine decisions, the last of which was to dismiss the protests lodged by Haas against Force India as they believe the outfit complies with the definition of a constructor and is therefore a valid entry.
Force India are therefore clear to race this weekend. Haas have registered their intent to appeal the decision. They now have 96 hours to decide whether they wish to go ahead with a full appeal.
The stewards added that Force India's procurement of listed parts – components which must be designed by the team themselves or outsourced – from the original Force India team, that went into administration, was allowed under the rules.
"The former team was no longer a competitor in the 2018 Formula One World Championship as it had as of August 16, forfeited all its rights and ability to field two cars at any further Grand Prix in 2018," said the statement.
"The Force India Formula One Team ceased to meet the FIA definition of both a Competitor and a Constructor on 16 August 2018 when all of its assets were sold. At that point it no longer possessed the resources to meet its obligations as either a competitor or constructor."
Meanwhile, decision four confirms Force India is "indeed a new team". The stewards add "it is a separate and different legal entity" to the previous team "and holds a different ASN Competition Licence issued by the MSA of Great Britain and a different FIA Super Licence. Therefore, it cannot be considered as the 'same team' as the former Force India".
Haas are unhappy that the new Force India team are allowed to receive a portion of prize money that is given to teams that finish in the top 10 for two out of three seasons.
The American team had to wait until they met that criteria before being eligible for the prize money. They feel Force India, as a new team, should have to do the same.