Stewards say no further action on 'unfortunate' Ocon/Magnussen FP3 shunt
Late on in Free Practice 3 for the Spanish Grand Prix, Esteban Ocon crashed into the wall between Turns 3 and 4 at the Circuit de Barcelona-Catalunya while taking avoiding action for the slowing Haas of Kevin Magnussen in front of him. But after investigating the incident, the stewards ruled that it was an "unfortunate accident" and they would be taking no further action.
Magnussen had just completed a timed lap, while Ocon was emerging from the pits on an out lap when the incident happened, with a combination of Magnussen's Haas VF-20 harvesting energy, and Ocon checking in his mirrors for a fast-approaching AlphaTauri, appearing to have conspired to cause the accident.
FP3 REPORT: Hamilton leads Mercedes 1-2 as late Ocon crash brings out the red flags
Explaining their 'no further action' verdict, the stewards noted that: "Magnussen lifted and slowed using ERS harvesting; there was no use of the brakes that contributed to the accident. This was confirmed with telemetry.
"Magnussen pulled gently off line, having been advised of following traffic on fast laps. At the same time Ocon was also moving to the right to let traffic by and was looking in his mirrors for the cars following," the stewards said.
"When he subsequently looked forward, he was surprised to see Magnussen directly ahead of him and swerved to avoid a collision. Both drivers and the stewards agreed that it was an unfortunate accident and that neither driver was to blame."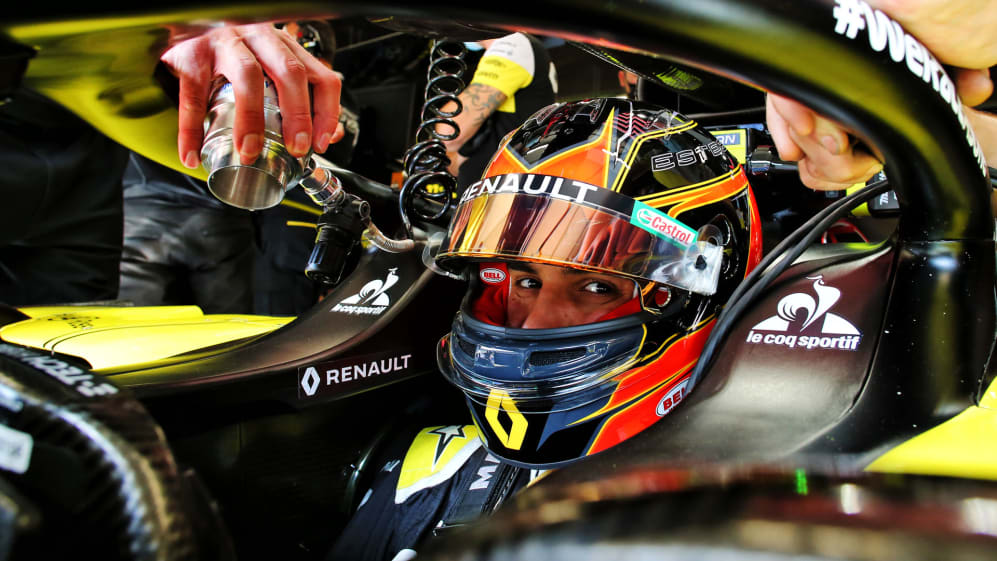 Reacting to the crash, Renault Team Principal Cyril Abiteboul appeared to agree with the stewards, telling reporters: "Magnussen at some point lifted off, went onto the middle of the track I think Esteban was busy doing something on the switches or looking at another car.
"You've seen the rest. What I feel for is Esteban and the mechanics who are going to have to push massively to repair the car."
Ocon was taken to the medical centre after the crash, but declared fit enough to be able to take qualifying. Renault hoped his R.S.20 would be fit enough too, with the team confirming that the gearbox and power unit hadn't been damaged in the crash and saying they were "confident it will be ready for qualifying".
Follow all the action from qualifying in our live blog right here.