Interview
Stoffel Vandoorne Q&A: I'll defend my position with everything I have!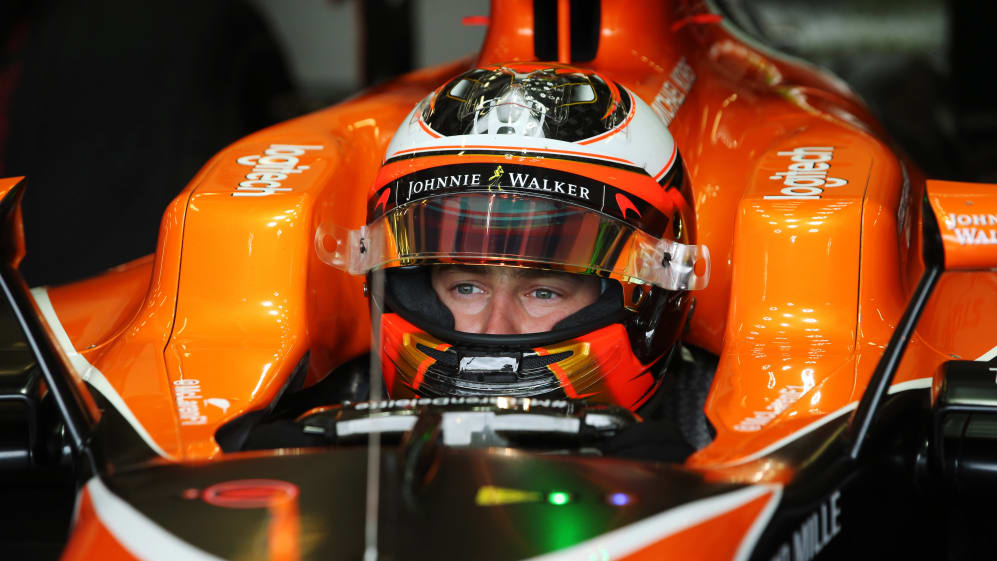 Saturday was a landmark day for Stoffel Vandoorne – not only did he outqualify team mate Fernando Alonso for the first time, he also recorded his best grid position to date – eighth (after Valtteri Bottas's penalty). And having got so far up the order, the Belgian is in no mood to let a potential first points finish of the season slip away in the race…
Q: Stoffel, you are all smiles! Surely this must rank as your best Saturday in Formula One so far...
Stoffel Vandoorne: Ha, yes, it was a good afternoon definitely! I made it into Q3 in Monaco – but then I didn't start from my qualifying position. To be honest to make it into Q3 in Silverstone was a bit unexpected. The conditions were pretty mixed but we managed to always stay in the game. And P9 was then the maximum possible.
Q: Was Q3 on your agenda at the start of the day?
SV: After FP3 it looked like the midfield – and there it was pretty close. And coming into qualifying we knew that the others would have a little extra that they can put in – and we don't, so we usually lose a bit of ground. But not today! I think that the mixed conditions played to our advantage. Finally something that plays to our advantage! (Laughs) Making it into Q3 in Silverstone is always good news as this track is so pace-driven!
Q: You have out-qualified your team mate Fernando Alonso for the first time. It must be a bit satisfying to get ahead of him…
SV: Well, I have been working pretty well in the last couple of races and I think everybody could see the improvements. In Baku and Austria we were very close, and we've got closer again this weekend where we've matched each other almost in every session. So it feels really good having made the next step, but in the end it is all about the team. We both have to do all we can to push the team forward. Last in the pecking order is not an option for McLaren.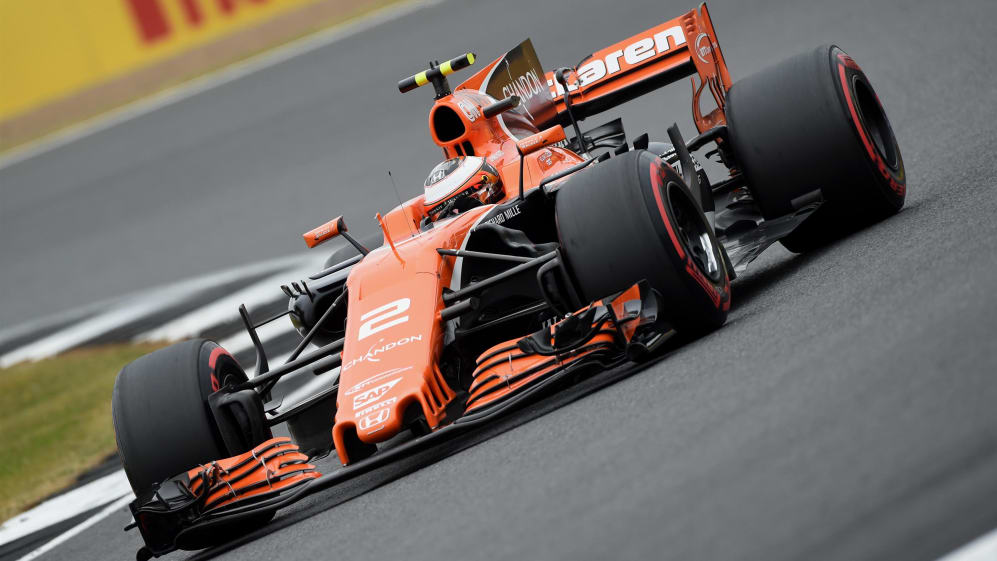 Q: Being pretty competitive in qualifying is, of course, no guarantee for a good result in the race. What do you expect in the race?
SV: The conditions are not clear for the race. Could be wet, could be dry – so let's see. A good start and keeping the position will be very important. Strategy-wise there is not so much that you can do so it will be all about staying where you are.
Q: Could tomorrow be the closest that you will come to a points finish so far?
SV: The good news is we are starting from a points position. As I just said before: we just have to keep that position and defend it with everything that we have! Our long run pace on Friday gives us hope that we will be able to keep up with those who are behind us – Romain (Grosjean) and the Toro Rossos and Williamses.
Q: You qualified P9 but because of Valtteri Bottas's gearbox penalty you will start from P8 – and that means the fourth row instead of the fifth...
SV: Ah, that sounds even better! (Laughs) So a good start and staying out of trouble really could bring me my first points of the season.
Q: Do you think you'll be defending against Romain Grosjean or trying to attack the two Force Indias ahead of you?
SV: I always look ahead and not behind. But that is all talk for the moment. Tomorrow we have to do it. The good thing is that I really do like the Silverstone track. It is sensational. I guess that is what all the drivers will say! This track truly deserves to be called a race track as it lets you do what we are all here for: racing.