Stroll blames puncture or suspension failure for massive crash at Mugello
The inaugural Tuscan Grand Prix had already seen more than its fair share of drama and broken carbon fibre before Lance Stroll speared off the circuit at high-speed and brought out the red flags for the second time in the day. Stroll escaped from his badly damaged Racing Point unharmed, before explaining that a mechanical and not driver error was to blame...
The race was filled with incident from the very beginning when Max Verstappen and Pierre Gasly both retired after a multi-car crash on Lap 1 at the second corner.
After several laps under double waved yellows to clear the Red Bull and the AlphaTauri, the race was then red flagged after four more drivers - Carlos Sainz, Antonio Giovinazzi, Kevin Magnussen and Nicholas Latifi - crashed on the pit straight at the restart when the Safety Car pulled off the track.
WATCH: Massive drama in Mugello as early restart results in chaotic four-car crash
A second standing start followed once those cars were cleared and racing could properly get underway, with Stroll running in fourth and chasing down Ricciardo for the final podium spot before his car snapped sideways on lap 42, going around Arrabbiata 2 – one of the quickest corners on the track.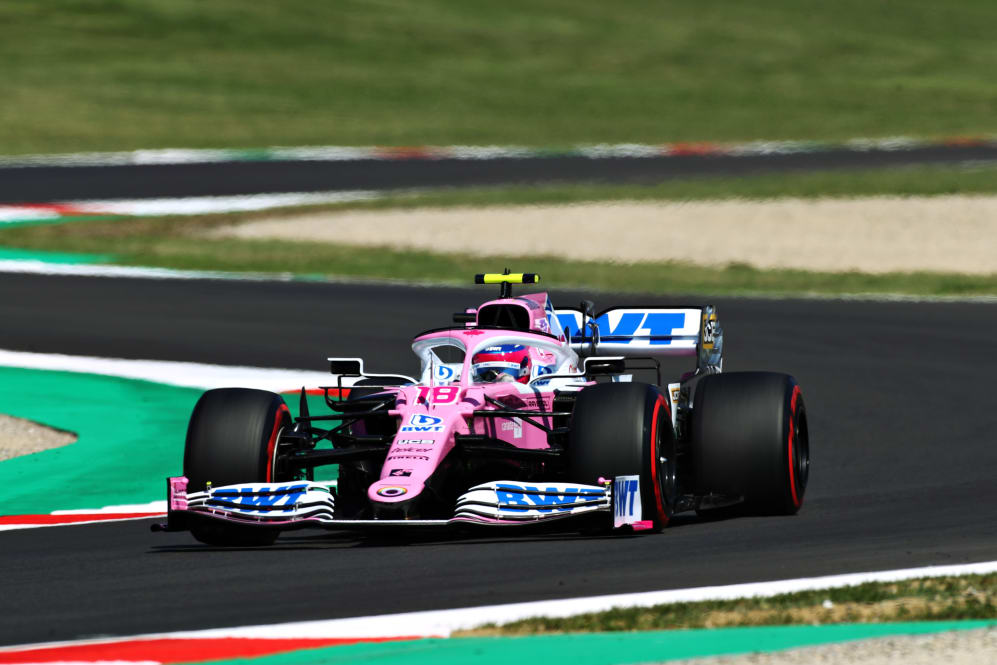 Though Stroll was quick to climb out of his car, race director Michael Masi had little choice but to red flag the race for a second time, to enable the badly damaged car – which smouldered long afterwards – to be recovered, and the barriers repaired.
"It's a shame I couldn't bring it home today," said the typically unflustered Canadian afterwards. "I don't know if it was a puncture or a suspension failure, we have to look into it. It felt like a puncture but at that speed it's so hard to tell what it was. We'll do some investigating and find out."
WATCH: Multi-car first-lap crash wipes out Verstappen and Gasly in Mugello
The DNF brought Stroll's seven-race point-scoring streak to an end, and with Red Bull's Alex Albon finishing third, the Racing Point driver drops from fifth to sixth in the standings.
"We had great pace and we were on for a podium," concluded Stroll. "We were hunting down Ricc [Daniel Ricciardo] and it was going to get exciting there at the end..."