Stroll handed five-place grid penalty for Las Vegas Grand Prix after overtaking under yellow flags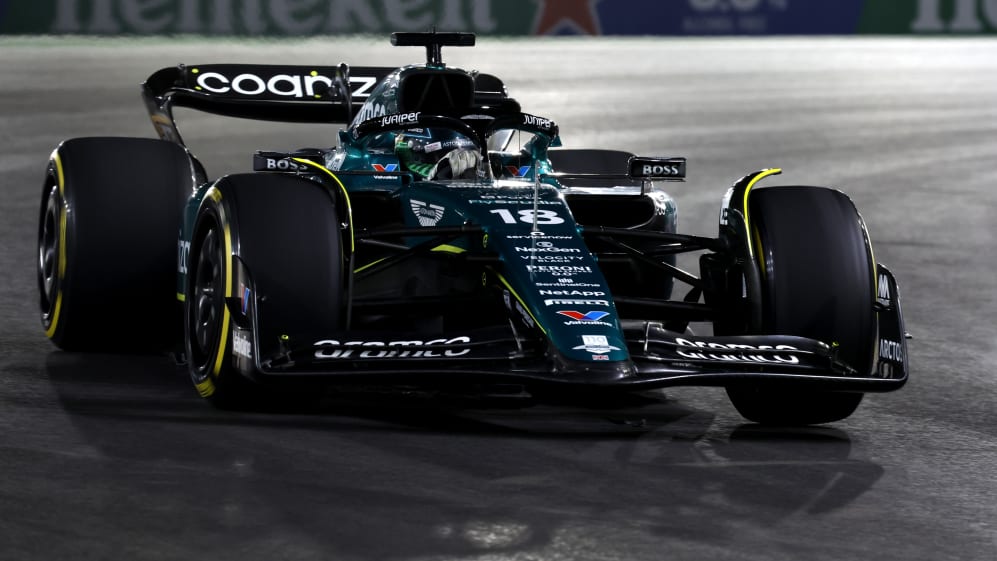 Lance Stroll has been handed a five-place grid penalty for the Las Vegas Grand Prix after overtaking Carlos Sainz under yellow flag conditions in free practice three.
The yellow flags had been waved during the session after Alex Albon collided with the barrier at Turn 5. As a result, the rear left tyre came off his Williams before it rolled along the edge of the circuit, with the stewards subsequently red flagging the session.
FP3: Russell heads Piastri and Sargeant during final practice session in Las Vegas
Replays then showed Stroll appearing to overtake Sainz under double waved yellow flags with the stewards later announcing that they would be investigating the Aston Martin driver over the incident.
Having spoken to the driver – who said that he had his "head down" looking at the dash – and a team representative, and having also looked at the data and video evidence available to them, the stewards determined that Stroll should have done more to avoid the incident and handed him a five-place grid drop for the race.
"Double yellow flags were waved at Marshal Post 12.9 as Car 18 approached that point along the straight," read the steward's statement. "After passing the flags, which were clearly visible on the onboard video from Car 18, Car 18 overtook Car 55.
HIGHLIGHTS: Enjoy the best action from third practice in Las Vegas as Russell heads Piastri
"The driver of Car 18 stated he had his "head down" looking at his dash and was concentrating on the Ferrari ahead of him and missed the flags. Although there were no yellow light panels displayed, the regulations are clear that the flags and light panels have the same meaning.
"Accordingly, the standard penalty guidelines have been applied as to penalty. Competitors are reminded that they have the right to appeal certain decisions of the stewards, in accordance with Article 15 of the FIA International Sporting Code and Chapter 4 of the FIA Judicial and Disciplinary Rules, within the applicable time limits."