Stroll happy to be back in Q3 after qualifying 'comedy show'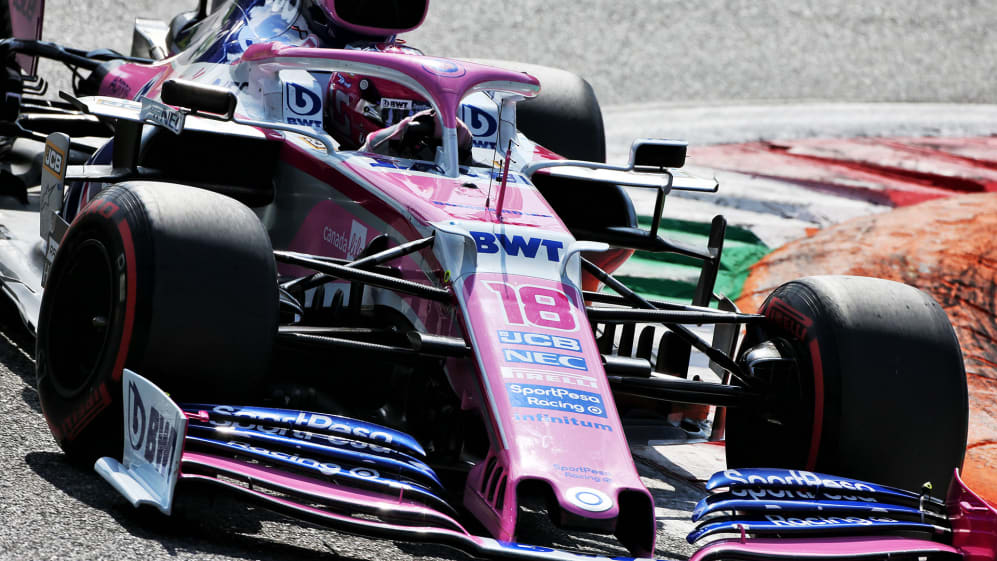 After the British Grand Prix, Lance Stroll had failed to make it out of the first part of qualifying in 14 consecutive race weekends stretching back to the end of the 2018 season. But the recovery is on, and the Canadian has slowly started to turn around his Saturday form.
He escaped the drop by the skin of his teeth in Germany, before comfortably securing a spot in Q2 at Spa. But the Canadian went one better in Italy to land his first Q3 appearance in a whole calendar year.
Monza is certainly a happy hunting ground for the Racing Point driver, who last visited the top-10 shootout at this race last season. But despite making it into Q3 the Canadian didn't even get to set a time in the shootout. A dramatic out-lap saw almost all of the field fail to start their final run as the pack jostled for track position in the sessions dying moments.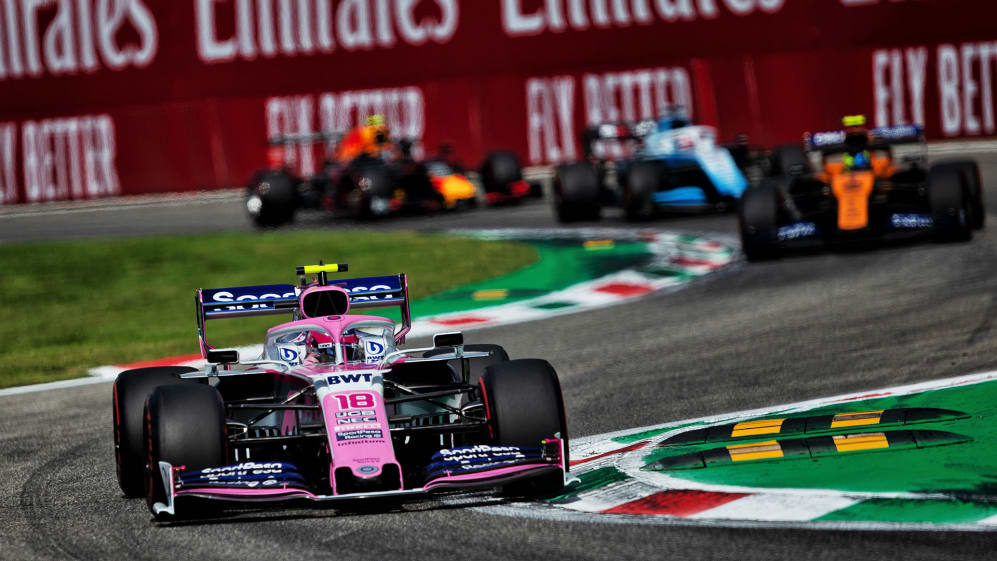 Stroll said: "I'm happy to get in Q3 because it's been a while. However, it's a shame we couldn't set a time at the end there. I think everyone underestimated the time to get to the line, everyone got greedy looking for the tow and in the end nobody got it.
"It was a bit of a comedy show out there in Q3," he added.
Despite the strong result, points will be the target for the Canadian who has finished a race in P9 or above just once this season. Taking the frantic German Grand Prix out of the mix – where Stroll finished a stunning fourth – he has only scored one point in the last six races.
I'm happy to get in Q3 because it's been a while
This may well be his best chance of adding some points to his tally of 19, which puts him 15th in the drivers' standings ahead of the race at Monza.
"I have some good memories of coming here [to Monza] over the years. It's awesome to be behind the wheel of an F1 car on a high-speed track like this because you really get to feel the car working at its best. I'm hoping for some mixed conditions to spice things up tomorrow," said Stroll.
Team Principal Otmar Szafnauer praised Stroll's job in qualifying after the team made "important changes" ahead of the session.
Having out-qualified his team mate for the first time this season as Sergio Perez retired with power unit issues in Q1, it seems that Stroll has made an important step in Italy.
As for Perez, sixth place in Belgium was his first points haul since the Azerbaijan Grand Prix, but he lies just two points above his team mate heading into Sunday's race.