Stroll 'lost for words' after maiden F1 podium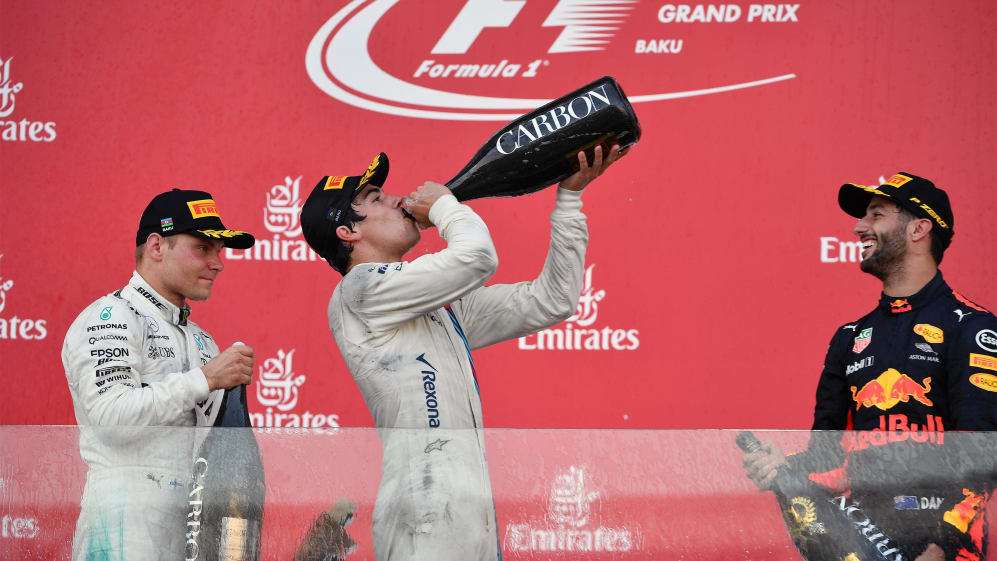 Lance Stroll says his first Formula 1 podium will take a while to sink in, after he became the youngest rookie - and second youngest driver in history - to claim a top-three finish in what was a breathless and unceasingly dramatic race in Azerbaijan on Sunday.
The 18-year-old Canadian was denied second place on the line in Baku by Mercedes' Valtteri Bottas, but said that did nothing to take the shine off his first ever piece of F1 silverware.
"I can't quite realise what just happened," Stroll said. "I'm sort of lost for words. I couldn't believe coming into the weekend that I would be standing on the podium!
"It was a bit disappointing to lose P2 at the end to Valtteri, but all in all an amazing race - just amazing. I'm over the moon.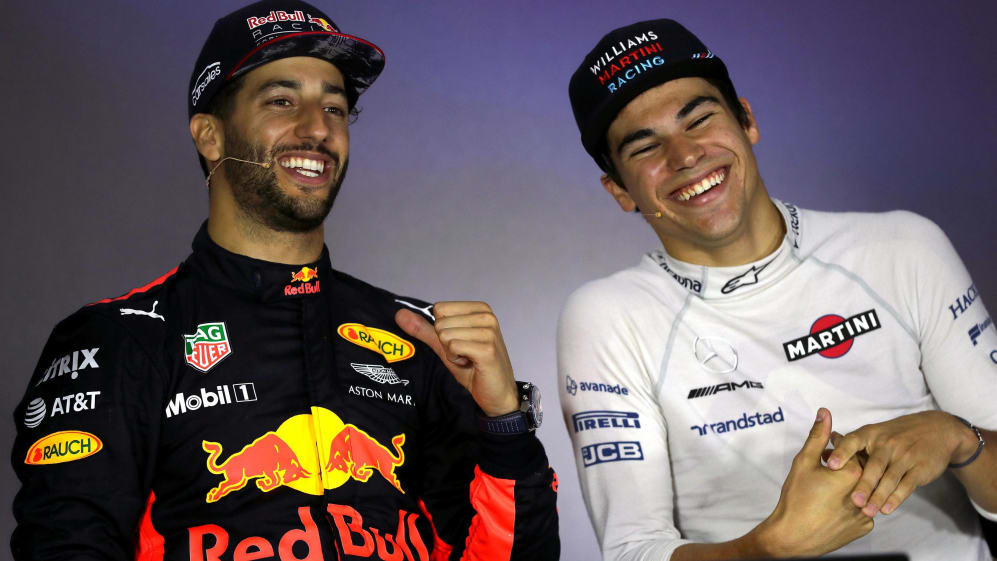 "The team kept me cool and I kept my cool, but I knew how close [Bottas] was and with two laps to go I saw him in my mirrors. I knew it was going to be tricky, but I thought I had him going into the final straight... but he was just a bit too quick with the DRS. I think that's probably one of the closest finishes of all time!
"P3 is amazing though; a dream come true. You dream of being on an F1 podium growing up, work towards it your whole life… and then you feel the moment.
"What a race. I think it's going to sink in tomorrow morning..."
As a result of his podium, Stroll becomes the only teenager other than Max Verstappen to stand on an F1 rostrum. The next youngest driver is Sebastian Vettel, whose first podoum - which was also his first victory - came at Monza in 2008, when Vettel was 21 years, 2 months and 11 days old.
Fernando Alonso also captured his first podium at 21, while Lewis Hamilton was 22 when he had his breakthrough moment in Australia in 2007.