Stroll: Racing Point eyeing 'big result' for 2019 after strong Baku showing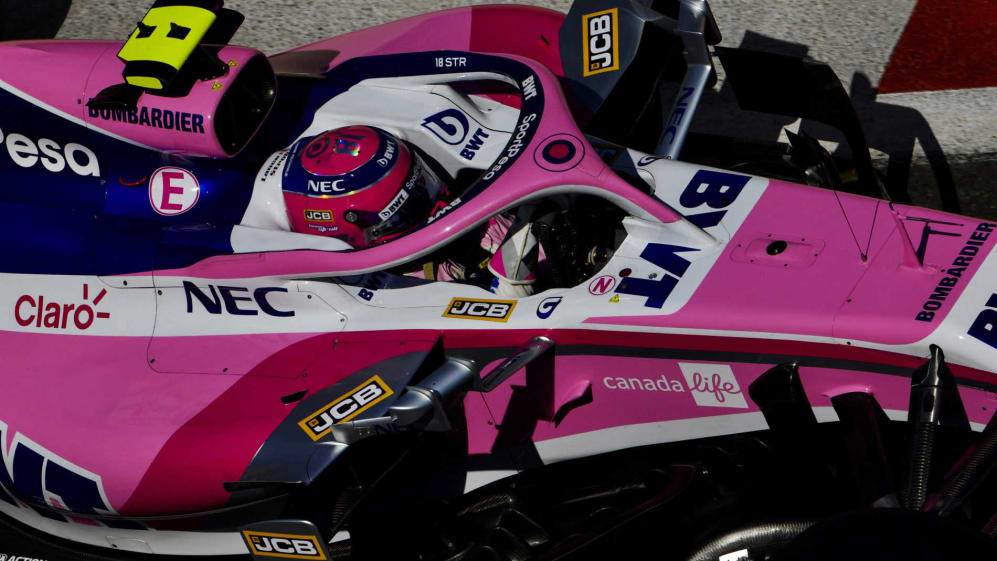 Ask most of the teams in the midfield what their goal is for 2019 and you'll hear the same answer: fourth place. Racing Point are no different – and following their best result of the season at the Azerbaijan Grand Prix, Lance Stroll was feeling more convinced than ever that it is a realistic goal for this year.
On the back of his ninth-place finish in Baku, Stroll has now brought home points for Racing Point twice this year, which, combined with the efforts of team mate Sergio Perez – who currently sits sixth in the drivers' standings, tied on 13 points with Pierre Gasly and Kimi Raikkonen – has moved the team to fifth in the constructors' table, just one point adrift of McLaren.
"Absolutely," replied Stroll when asked whether fourth place was still Racing Point's target. "We're aiming for a big result this season. There's a long way to go though, it's still early days, but every point is critical. [The race in Baku] was a great example of that, both cars in the points. It's a big jump from the team and we're going to have to see some more of that over the year."
READ MORE: Double points cap off 'fantastic day' for Racing Point in Baku
Development throughout the 2019 season will be crucial for all the midfield teams, who know that the difference between qualifying on the fourth row or the ninth row on Saturdays this year will usually be a matter of just a few tenths. And Stroll was eyeing the next race at Barcelona for his new squad to begin their development programme proper.
"We're going to try and bring some pace for Barcelona," he said. "It's going to be a development race all the way through to the end of the season. The midfield's very, very tight – there's just a couple of tenths between the fourth to ninth team, so very, very tight but it's going to be a good battle all the way to the very end."
One thing that will be giving Racing Point extra confidence will be the struggles that their rivals Renault and Haas appear to be having this year, with those teams currently lying seventh and eighth in the constructors' standings, with neither of them having managed to score in Azerbaijan.