Stroll revels in 'proper wheel-to-wheel racing' of Australia midfield fight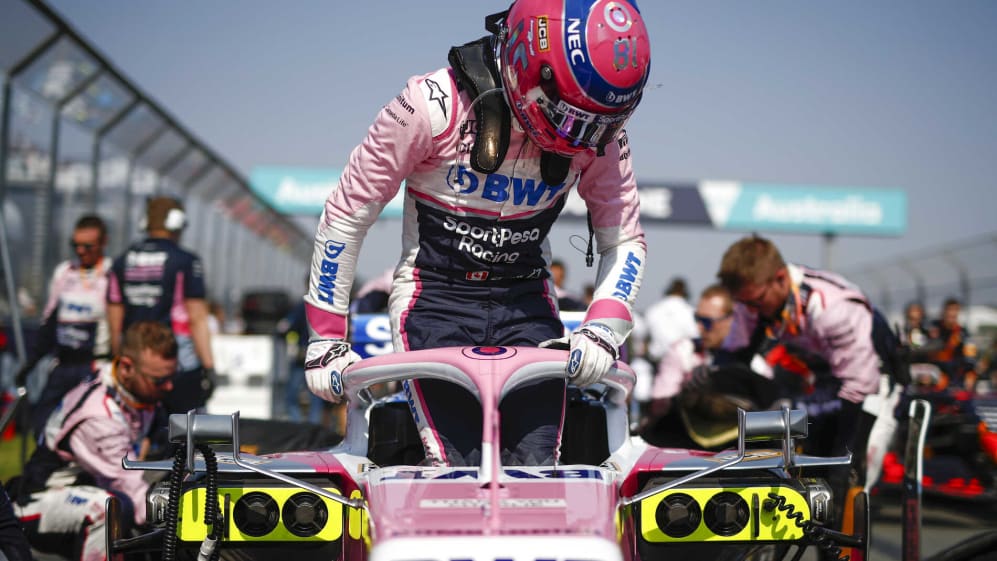 Less than three seconds – that's what separated Nico Hulkenberg's seventh-placed Renault and Pierre Gasly's 11th-placed Red Bull when the chequered flag fell in Melbourne on Sunday evening. And bang in the middle of that furious five-car train was Lance Stroll, who was delighted to pick up ninth place and two points in his very first race for new team Racing Point - but even more happy with the manner in which his result had come about.
"It was a great race, a good start and I picked up a few points," said Stroll. "We had great pace throughout the whole race."
And in a midfield as closely contested as in Australia, great pace was essential, with Stroll saying the new-for-2019 wider, simpler front wings had helped keep the pack close.
"It was tight," he said. "There was not a lap where I was not pressuring someone in front of me or not under pressure. It was a race from start to finish and I hope we can see more of that this season. It looks like potentially the racing could be closer, I think the aerodynamics are working a bit better behind cars."
After a disappointing qualifying session, Stroll lined up 16th on the Melbourne grid, six places behind new team mate Sergio Perez. But by way of some good tyre management (he opted for a medium to hard compound one-stop strategy) and some good fortune (benefitting from Antonio Giovinazzi's damaged Alfa Romeo holding up several cars who pitted early) he was able to climb the order.
Ninth place was then sealed after the 20-year-old successfully held off a spirited attack by Daniil Kvyat, the Toro Rosso driver running into the gravel after trying a late-braking move up the inside at Turn 3.
"It was about managing tyres at a certain part of the race and then pushing on when we wanted to attack the cars in front, which made it very challenging," he said. "It was wheel-to-wheel. One time Kvyat went down the inside, he went a bit deep and I got him on the exit. It was proper wheel to wheel racing."
Stroll admitted to some discomfort with his back after the race, saying Racing Point are "still making a few mods to the seat". He added: "New team, new car – we're not quite there yet."
Not quite there yet, but his haul of two points means he has already scored a third of the tally he clocked up in 2018 with Williams, when he achieved six courtesy of eighth place in Baku and ninth in Italy.