Feature
Styria Facts & Stats: Hamilton now just 6 wins shy of Schumacher record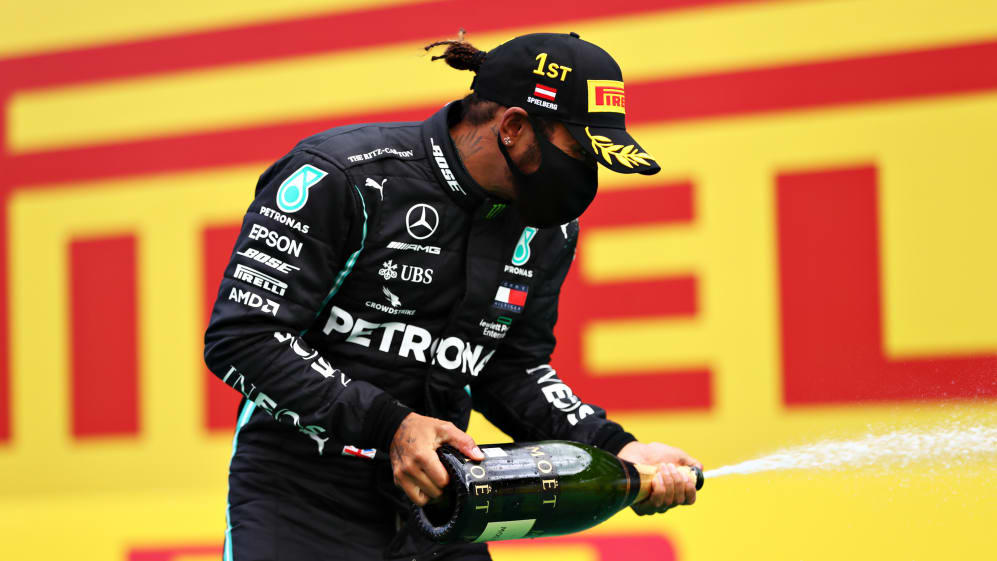 Lewis Hamilton returned to winning ways at the Red Bull Ring on Sunday, throwing up plenty of fascinating facts and figures along the way. But the Mercedes man wasn't the only one – here's a few more gems of Styria trivia for you…
• Hamilton's 85th career win puts him just 6 short of Michael Schumacher's record 91.
• His 152nd podium means he is also within 3 of Schumacher's record 155.
• It was Hamilton's 51st victory from pole position.
• And it was his 35th consecutive points finish for Mercedes, a streak stretching back to Austria 2018.
• Both Ferraris failed to reach the chequered flag for the second time in four races, after Vettel and Leclerc also collided in Brazil last year.
WATCH: Disaster for Ferrari as Vettel and Leclerc retire early after first-lap crash
• Red Bull's Alex Albon tied his career-best finish in 4th place, matching his result from Japan 2019.
• By finishing 5th in the race McLaren's Lando Norris remains 3rd in the world championship.
• Racing Point's Sergio Perez came home 6th – and was the only points scorer to finish in the same position as in last weekend's race here.
• Perez beat team mate Lance Stroll to the line by just 0.066, and was only 0.138s ahead of Renault's Daniel Ricciardo.
MUST-SEE: Incredible final-lap battle ends in photo finish
• Stroll's P7 was his best result since finishing 4th in Germany last season.
• Ricciardo gave Renault their 2nd P8 result in as many races, matching team mate Esteban Ocon's finish from last weekend.
• Carlos Sainz secured McLaren the fastest race lap for the 2nd time in a week, the team previously having not scored any since the 2017 Hungarian GP.
• 15 of the 20 drivers have scored points after the opening 2 races – those to miss out are Kimi Raikkonen, Romain Grosjean, Kevin Magnussen, George Russell and Nicholas Latifi.