Interview
SUNDAY CONVERSATION: Frederic Vasseur on Leclerc, Raikkonen and the pillars of Sauber's success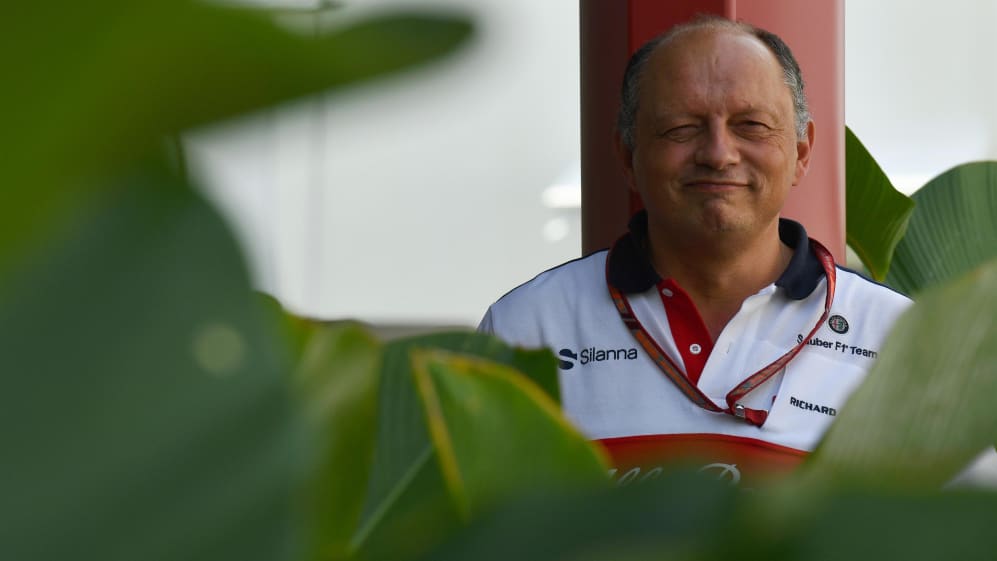 When he came into F1 first time around, with Renault in 2016, things didn't quite work out for a man whose arrival in the Big League had been eagerly awaited. But now that he's at Sauber, the team have been progressing with impressive pace. David Tremayne speaks to a man known to most as simply 'Fred'…
Frederic Vasseur is quite a poker player, as his answer to a priming question reveals. Probably because he's been caught out before, after giving off-the-cuff answers to inevitable questions seeking comparison with one alumni and another from his famous ART junior race team. But of course, that doesn't stop you trying.
"I don't compare Charles [Leclerc] today with people such as Lewis [Hamilton]," he smiles, when you ask him how Ferrari's latest signing is likely to stack up against the new five-time champion in 2019.
"First of all, Lewis was more than ten years ago [when he got to F1]. And he drove for McLaren, and they were a title contender, so there was a big aspect of differences at the same stage, with Lewis. He was allowed to do, I think, 19 days of testing before the first race. And when Charles joined us we were at the back of the grid, so Charles' approach was a completely different one. It was much easier to start with Sauber, I think. He struggled a little bit on the first appearance, with so little testing. But step by step, the pace was quite fast and he improved a lot in his management skills; not only tyre management and fuel management, but in managing how he monitored all the information on the steering wheel and so on, because this is a huge step compared to the other series.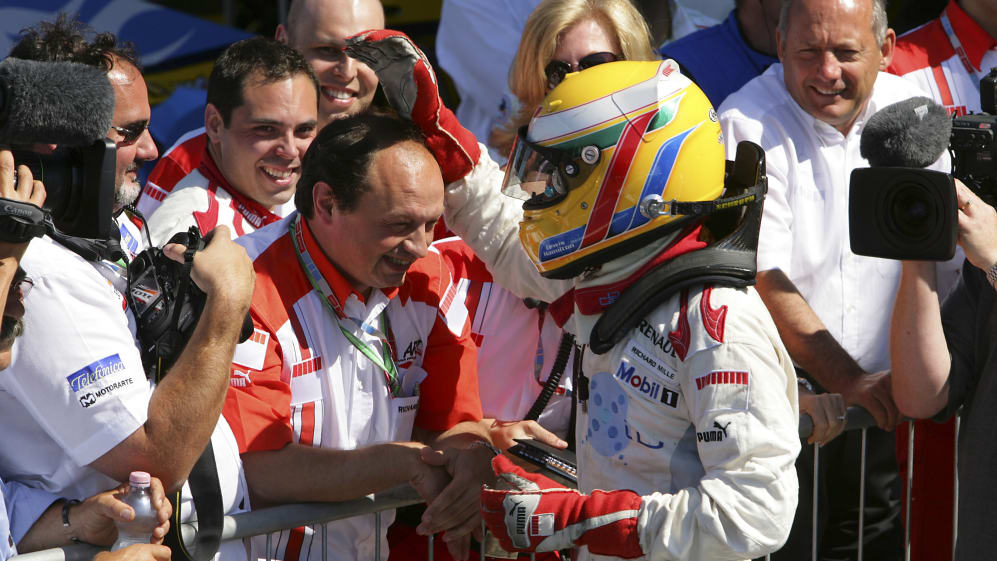 "The base of the car is not huge compared to the GP2/F2 cars, the way they fight on the track. But the most difficult point is the management of the car, and working with the engineers, and that was perhaps a bit difficult in the first weeks, but then he improved quite fast. Up against Lewis next year, he is under pressure."
But does he think the impressive young Monegasque is ready for the hot seat of Ferrari?
"Yes. Will he surprise? You never know, because at first it will depend on the value of the car that is in your business; it is always relative, but the car is improving, Charles is improving and everything is there on the table for him."
And does he feel that it's fair to say that Charles has been a significant factor in how well Sauber has done in 2018? [In Mexico Leclerc's seventh place and team mate Marcus Ericsson's ninth moved Sauber into eighth place, ahead of Toro Rosso.]
"Yeah, yeah, surely. You know that for performance in a team like ours that you have several pillars: engine, aero, expectation on track, budget and drivers, and you can't miss one. I think we have improved on every single pillar, including drivers, and even Marcus has improved compared to last year. He is doing a good job and if you have a look at yesterday [our conversation took place in the paddock at the Autodromo Hermanos Rodriguez on race morning] he was two tenths off and he's under control. So in the top 10 in Q3, and it's not the first time of the season, but it's also due to the emulation and the fact he and Charles are not fighting but matching each other and improving like this, step by step.
"I think at the beginning of the season, if Charles was able to improve quite fast, it was also because Marcus was there. For sure, that's one of the pillars of the improvement of the team."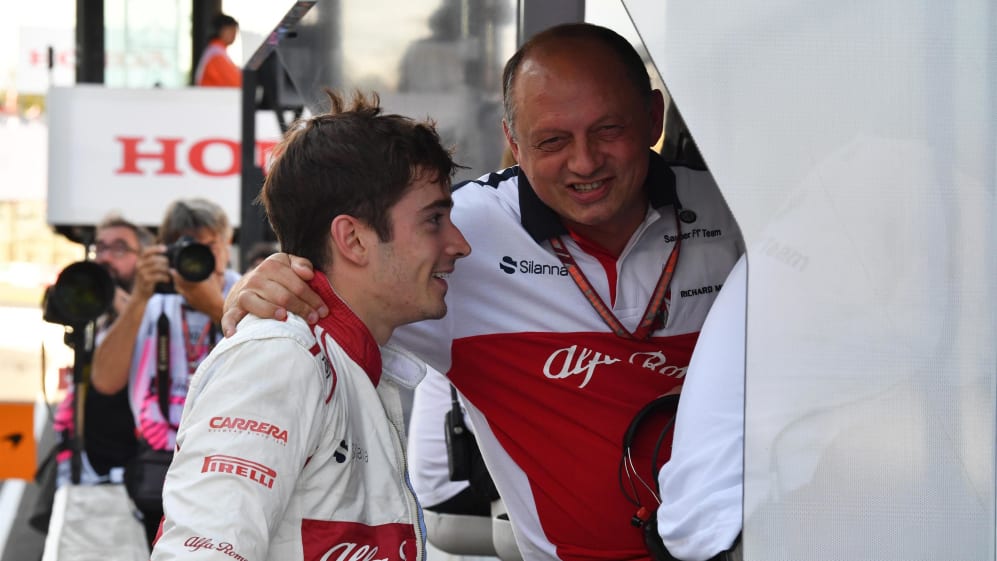 Losing a fast and aggressive up-and-comer such as Leclerc to Ferrari is potentially a massive loss to such a team, given that everyone regards him as the Next Big Thing, especially as they are seeking to battle to the top of the midfield. But is having a former world champion and proven race winner such as Kimi Raikkonen, rather than another up-and-comer such as Stoffel Vandoorne who dominated GP2 for ART and was the previous recipient of that 'NBT' title, the real answer for 2019?
"I think so," Fred says. "If it was not, I would have taken another way. Because even if last year was the 25th year of Sauber in F1, we are a younger team. And after the difficult period at Sauber we have achieved a lot, but we are still restructuring the company, in the racing department and so on.
"I think the driver has to be the leader of the concept. I always had the same view on this and one of the assets of the driver is to be able to bring the team with him and to push in a clear way, and it will be one step forward for us to have someone like Kimi with huge reference to the business. To know exactly what he wants to do, and to deliver."
So what has the Iceman been like to deal with thus far? One presumes he is a warmer character within his team, than he is to the outside world…
"We didn't work together so far," Fred admits with a grin, "but a couple of times we had good discussions, I would say. And I have a very good feeling because he is straightforward and I'm straightforward and we have the same approach. It's much easier to improve when you are like this."
Rumour suggests that they first got together on the Sunday at Monza when Kimi got the bad news about 2019 and his role at Ferrari. Not so.
"No, it wasn't then," Fred smiles, then laughs as he adds, "It was the Monday. Because I didn't want to disturb him during the weekend, I didn't want to do a move before any announcements or something like this, I wanted to be fair with everybody and as soon as it was announced about Ferrari, we made the move the next day."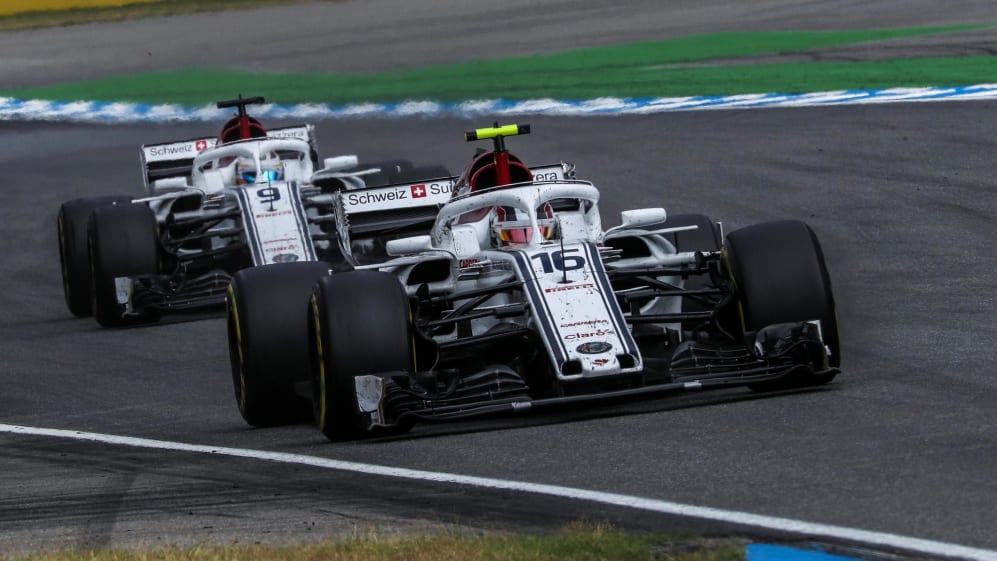 Contrary to his outwardly laidback image, Kimi has already been to Hinwil four times, but Fred laughs again. "Yeah, but we have the advantage that we are 25 minutes away [from where Kimi lives]. But it's good also to have this kind of commitment for us and for the team, the feeling that the driver is pushing, and that it's important. I have asked a couple of times for the drivers to come into the factory through the season to motivate the guys. We are much less than the other teams and the only way for us to compensate is to over push and the motivation also has to come from the drivers."
Overall, Vasseur is now bringing to Sauber what observers had expected to see when he joined Renault. He reminds me in some ways of Ron Dennis, as both were shrewd and intelligent racers who achieved much on the lower slopes before graduating to F1.
So why didn't things work out with the French manufacturer's team? Did he and team principal Cyril Abiteboul butt heads?
"I don't know," he says carefully, as if weighing his words precisely. "I think it was probably something like this, and not with a clear picture of the job definitions. And, honestly, I'm much more in my comfort zone at Sauber because it's more or less the same size as the businesses I ran before, and it's much more agile."
He also has free rein, and was responsible, for example, for signing Simone Resta from Ferrari as technical director.
"It was one of the good moves we did this season and it may not pay off until late next year, because he joined the company at the beginning of June or July, and we are already on the 2019 work. But even in terms of motivation and internal push, it's a huge step forward."
It's interesting to hear him speak of a comfort zone, given ART's huge catalogue of success behind him with his enterprises in so many of the lower formulae, so how much of that is down to the lack of politics at Sauber?
"Honestly, I'm not complaining about Renault because I knew before [about the politics] and I made also some mistakes on my side, so I'm not complaining about them at all. Now I'm quite happy because I kept a good relationship with everybody at Renault and we are often flying together. So it's fine for me, I don't want to fight with them. But probably I joined at a time when there was not a good momentum. And so I stopped."
I mention the thing about him and Ron Dennis, and how we'd been waiting to see what he could do in F1.
"I had some opportunities before but I was never in the situation to have only F1 in mind. For me racing is fine and I love to do racing, it doesn't matter for me if it's DTM, GP2, Formula 3. I had a very exciting season in F3 with Lewis or in GP2, and it's probably better to do something like this than to be involved in a shitty project in F1."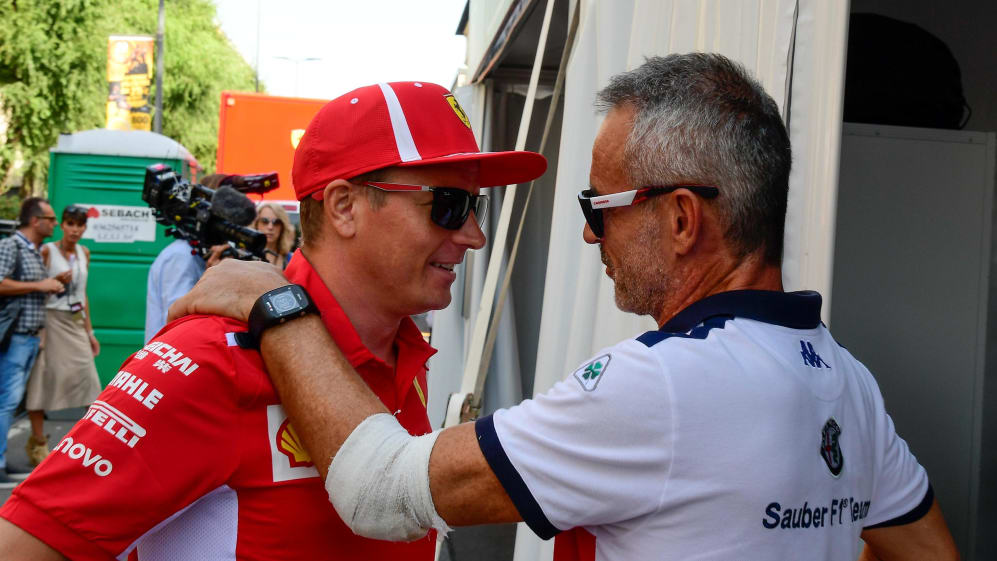 Now the big question is how he manages everything, given that he runs Sauber in F1, teams in F1 and GP2, and builds cars for Formula E…
"I stopped completely my other business," he says immediately. "Now it's Sebastian Phillipe who is running the team. This story here at Sauber is more than a fulltime job, 21 races… Honestly it's bit too much but I can't complain because I like the project because we are a small team. I don't have the comforts that I could have at Renault around me, but we have much more agility and the budget is decent, though we have to improve on that side for the future because the target is rising up and we need also to improve the budget, but we will do it."
So is he in Hinwil all the time, or does he still spend most of his time in Paris?
"At the weekend off I'm in Paris, but I have the feeling that I'm spending my life in an aircraft," he says, then smiles and adds, "but you also know this feeling."
So what are Sauber's targets for next year? And how much is it him setting them or the team's owners?
"I never did it," he replies, meaning setting any specific.
"Honestly, I never said before the season we have to be P3, P2. We have so many areas to improve that I think that the first approach for us is to improve in every single department, in terms of production, design, aero and so. Then on track it's so tight between P4 and P10 that I look and see that sometimes people are sixth and seventh on the grid and then they are at the back. Everybody's moving like this. I don't want to say that we have to be in sixth or seventh but for sure I want it to improve and we need to improve, but the most important thing is to do it step by step, to be focused at the factory.
"I think we did some very good moves, the right moves, and it will pay off. At the beginning of the season we were far away. In Melbourne in P1, we were four, five seconds off, something like this. It was just a nightmare. But step by step I think that we improved. The motivation is very good and so is team spirit and the racing spirit."