Interview
SUNDAY CONVERSATION: The singing superfan who's fallen in love with F1 all over again
Missing from his beloved paddock for a few years, legendary singer-songwriter Leo Sayer - a life-long F1 fan - was back at Monza in 2018, and explained to David Tremayne why he'd stayed away – and how a conversation with Ross Brawn convinced him to come back…
The compact figure with the wild mop of dark curly hair and the little boy's face remains instantly recognisable, even though it's a while since he's graced an F1 paddock.
And the grin and the usual friendly greeting are just the same, too. It's as if one of Britain's most popular and long-lasting pop stars has been locked in a time warp since we last saw him.
Leo's last Grand Prix visit to Monza was back in 1982 when Mario Andretti was invited to race for Ferrari in the enforced absence of Didier Pironi, and gave the Tifosi palpitations by taking a sensational pole position for the Scuderia.
"Gilles Villeneuve had left the planet and Pironi had crashed in practice at Hockenheim," Leo recalls. "I knew Mario and his son Michael and had seen Mario race before, and was invited to the race. We'd become friends. I was with Mario on the grid and he gave me a big hug and told me that my music had brought him luck."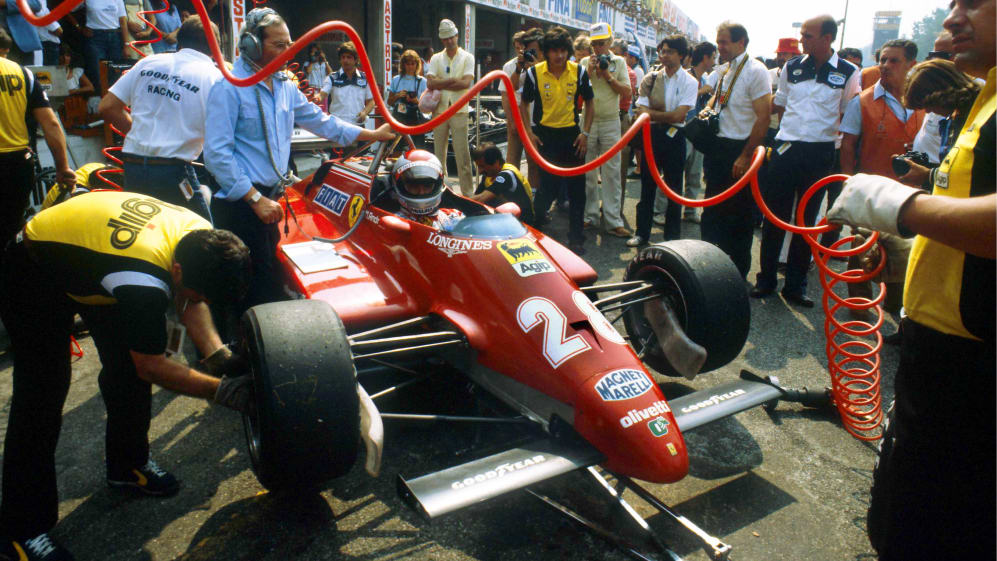 Leo's first F1 race had come much earlier, however, when he was a child and his father, who used to race motorcycles on the Isle of Man, took him to a race at Goodwood on Easter Monday. It was April 23 1962, and the Glover Trophy would be the race in which Stirling Moss's topline career came to its dramatic end. The British legend had made a pit stop in his UDT-run Rob Walker Lotus and was attacking the lap record while seeking to make up lost ground when, for reasons still not fully clear, he went off the road at St Mary's and crashed heavily into an earth bank.
"I was born in 1948 – I just turned 70 this year – so I was 14. We were standing only yards away from where the accident happened. It was really scary. I was a big Stirling Moss fan, so that was a horrible thing to see."
Father and son were regular visitors to Goodwood, their local track, as well as Mallory Park and Brands Hatch.
"I had a tough relationship with my father, Edward George Sayer. He loved fighter planes and the RAF and wanted to be a pilot in the war, but he didn't have the eyesight for it. So he became a ship's engineer then an engineer at Southlands Hospital near Shoreham-by-Sea where I was born.
"But because of him I've always loved motor racing, and after Stirling I was a big fan of Jim Clark.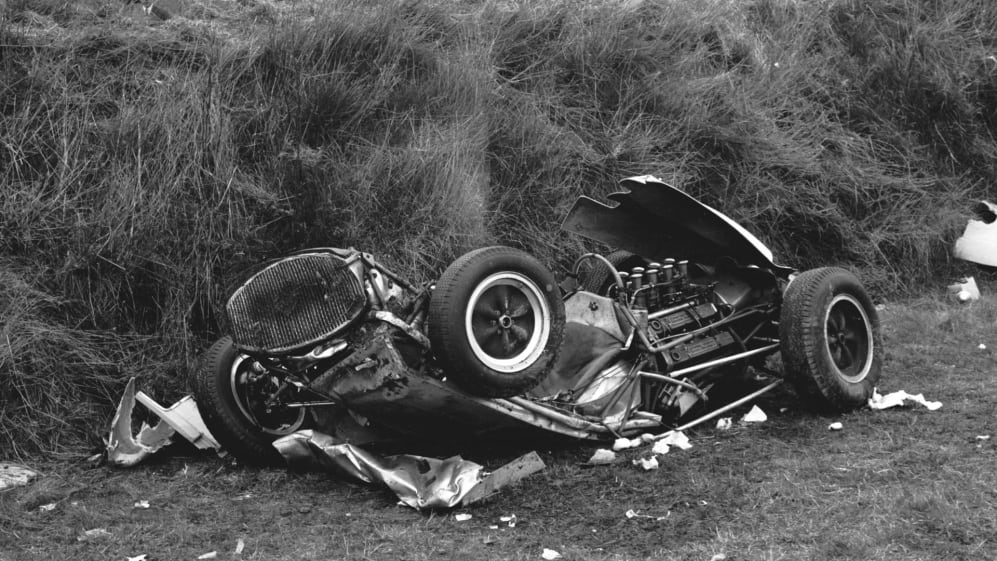 "I went to the West Sussex College of Art and Design in Worthing to study commercial art and graphic design, and opposite was Ruddspeed Engineering, a company well known in the sport which was run by a guy called Ken Rudd and prepared Lotus Cortinas. I went to school with a guy called Phil Hamlet who went to work there. Jim [Clark]'s Lotus 25 Climax was there on the forecourt one day, with a sign that said that Jim Clark was coming down for an open day.
"Well, there was torrential rain the next day and I was the only one who turned up, and I met Jim and spent time talking with him. He was a beautiful man who exuded humility. There was no ego there at all. He told me to ask what I liked about the cars, and he told me all about them. I spent the day there, and even got him a cup of tea. He was like another hero of mine, Peter Collins. A real racer."
Leo got on rather less well initially with Clark's arch-rival Graham Hill. "We went to a race at Brands Hatch – I want to say 1965 – and he went off at Druids and then drove back up the field. There was a big crowd and after the race had finished I rushed up to him and asked him for an autograph, and he told me to eff off! I was a chorister at school, and it was the first time in my life that I'd ever heard language like that!
"I made another connection later when I was in Los Angeles in 1977 and went flying with James Hunt and John Hogan of Marlboro and they invited me to the race at Long Beach. James was the reigning world champion, and Mario was racing the Lotus. I was with George Harrison, who was also into racing. James really wanted to meet us and was thrilled to meet George, who told me he thought that James really wanted to meet me."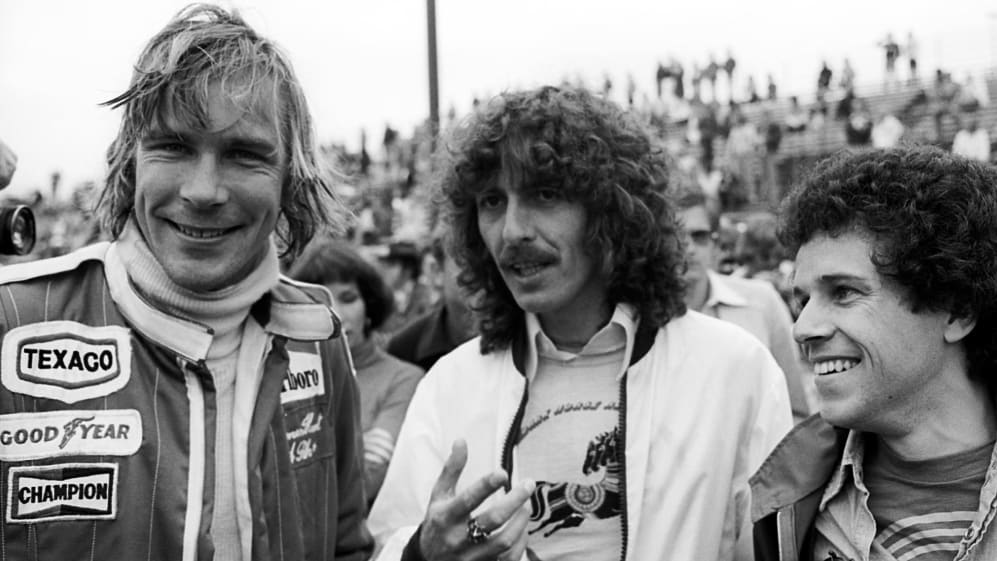 Between those meetings with Britain's 1962/68 and 1976 world champions, Leo's singing career had taken off after he had started writing with melodist/promoter David Courtney and their song Giving It All Away had been taken up by Roger Daltrey and featured on his first solo album outside The Who. It was Courtney who named him Leo – he'd been christened Gerard Hugh Sayer – because his unruly mane was like a lion's. One Man Band, Long Tall Glasses, Moonlighting, The Show Must Go On, You Make Me Feel Like Dancing and the Carole Bayer Sager/Albert Hammond-penned When I Need You had subsequently earned him silver and gold sales in the UK and the US, and catapulted him to international fame in successive years.
Later, Leo met Bernie Ecclestone and the two became close friends.
"My manager at that time was the singer Adam Faith, who was a close friend of Bernie's. Adam had met him when he bought a Roller from Bernie's car dealership in Bexleyheath. Bernie and I met at the first race of 1979, at Kyalami, when I was doing a gig at Sun City. He came to the show and we hit it off. He gave me a pass that he said would get me into all the Grand Prix races forever. It didn't have a year on it, and it was number three. Bernie had number one and Max Mosley had number two."
Leo was also in South Africa during the famed drivers' strike in 1982 when the drivers were sequestered in a local hotel dormitory. Somehow he trod a tightrope between his friendship with the incensed Ecclestone and the beleaguered drivers, though the latter were initially wary of him when he visited them.
"That was a wonderful week. Bernie lent me a 7 Series BMW with a special Black Mamba engine…
"Elio de Angelis told me to get lost, but then I ended up singing with him and Keke Rosberg, and Niki Lauda was intrigued too. He recognised me and said, 'You're the singing man!' On the grid he put an arm round me and said, 'You were the best thing there'. We've been mates ever since. I even drove his McLaren once at Silverstone as part of a film for the BBC. That was great fun!"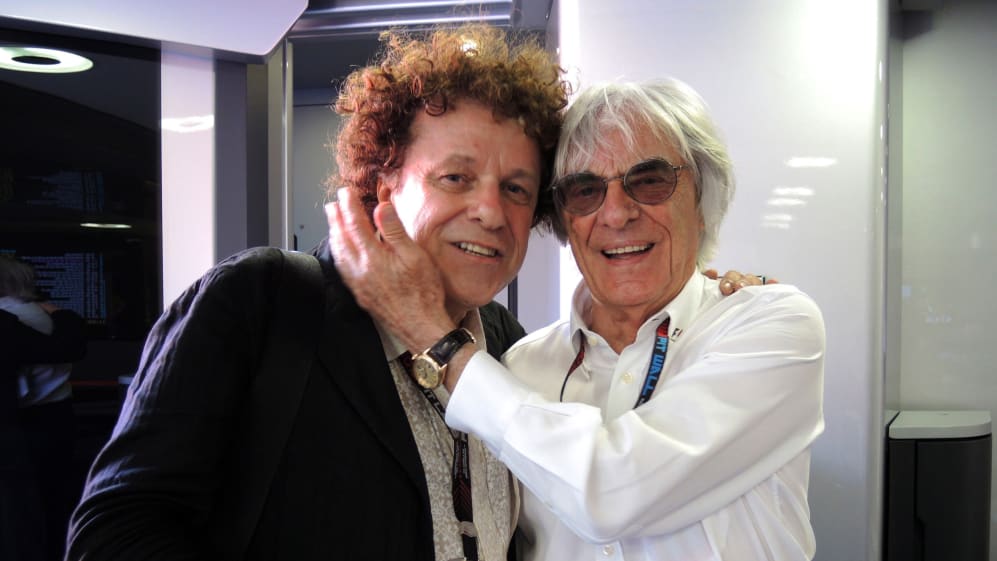 Often a regular in Melbourne since he moved to Sydney in 2005 and became an Australian citizen four years later, Leo's last visit to a Grand Prix was at Silverstone five years ago.
"I'd got disenchanted with racing, to be honest. And for me it was a different world without Bernie. We were very close and I'd felt a part of the team. I'd travel round with his team, in his plane, especially during the FISA-FOCA war with Jean-Marie Balestre, the F1 Chief of Mischief! So I felt that I was missing something, that the glory wasn't carrying on."
But then things changed.
"This year, something magical happened. I hate the halo and have been very critical of it even when everyone told me it was fantastic, because I'm a purist who loves the sport. But I sat down with Ross Brawn and I was impressed talking to him and listening to what he had to say about the future.
"We are heading to a fantastic world championship finale between Lewis Hamilton and Sebastian Vettel. Mercedes have taken things to such a high level. And it's been very tough for Ferrari, they've been tired and annoyed not to do better. I'm not surprised by their reaction. But now they are back and it's so intense, as both of these big teams are putting 100-plus percent into it. You can see the drama. Their fight is like McLaren versus Ferrari in the old days."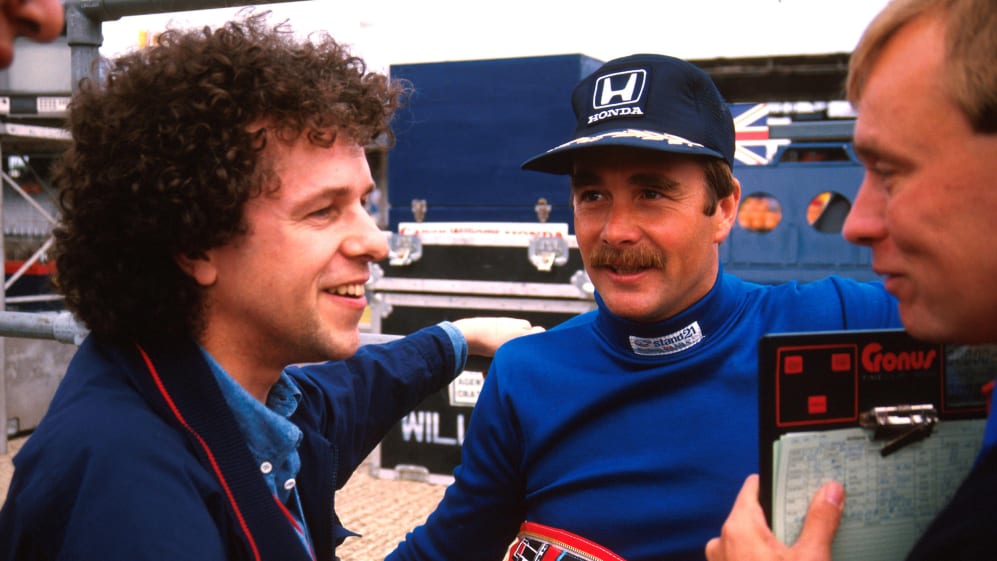 Sayer was rooting for Kimi Raikkonen at Monza out of sentiment – "though in my heart of hearts I want to see Lewis Hamilton win for the UK. He's a top guy and he's got what Ayrton Senna had. He's on top of his game. It's wonderful when you see a maestro at work, not even breaking a sweat."
He's delighted that he came back, and rediscovered the pleasure of being in the paddock.
"I'm falling in love with F1 again," he laughed. "And it feels wonderful. See you in Suzuka!"