Support your favourite driver at the Styrian GP with the new interactive virtual 'Fan Stand'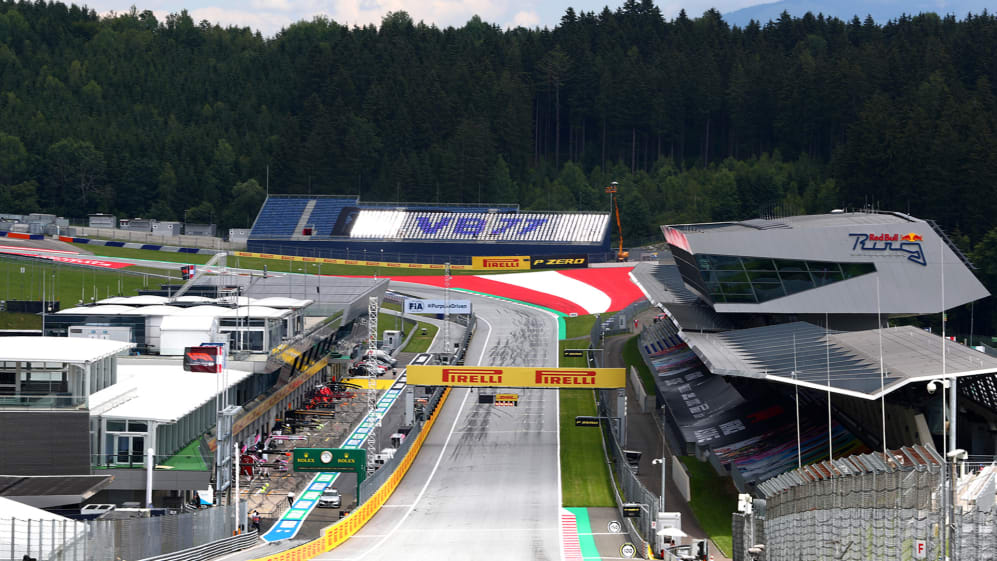 Fan engagement will take a new turn at this weekend's Styrian Grand Prix, as Formula 1's first reactive grandstand will enable fans to change the look of the Turn 10 grandstand at the Red Bull Ring in real time.
A special screen consisting of 1,000 LED lights has been installed at the final corner with every light acting as a 'pixel' to compose images that cover 915 square meters of grandstand space.
What's on the screen on any given lap will be dictated by what fans are talking about on Twitter. Each driver has been assigned a hashtag that uses their initials and car number for supporters to include when tweeting throughout the race.
The number of posts using the selected hashtags will be measured throughout the lap and posted at Turn 10. The tag of the driver with the highest aggregate number of posts will be displayed on the Fan Stand for the appreciation of competitors and TV spectators alike.
The once-a-lap refresh rate means that fans can literally show their support by altering the screens 71 times throughout the race, meaning the more they tweet, the more their favourites will appear.
"I'm excited to see how it looks when we're out on the track," said Max Verstappen of Red Bull, whose Fan Stand hashtag will be #MV33. "It's a shame the fans can't be here, but this is the great way for them to interact with the race."
F1 viewers can get a preview of the Styrian Grand Prix Fan Stand as it rotates team hashtags throughout practice and qualifying. But race day is when fan support really counts!
Tweet these hashtags from the first lap on Sunday to get your team on the Fan Stand!