Teams gear up for F1 in Schools World Finals 2019 in Abu Dhabi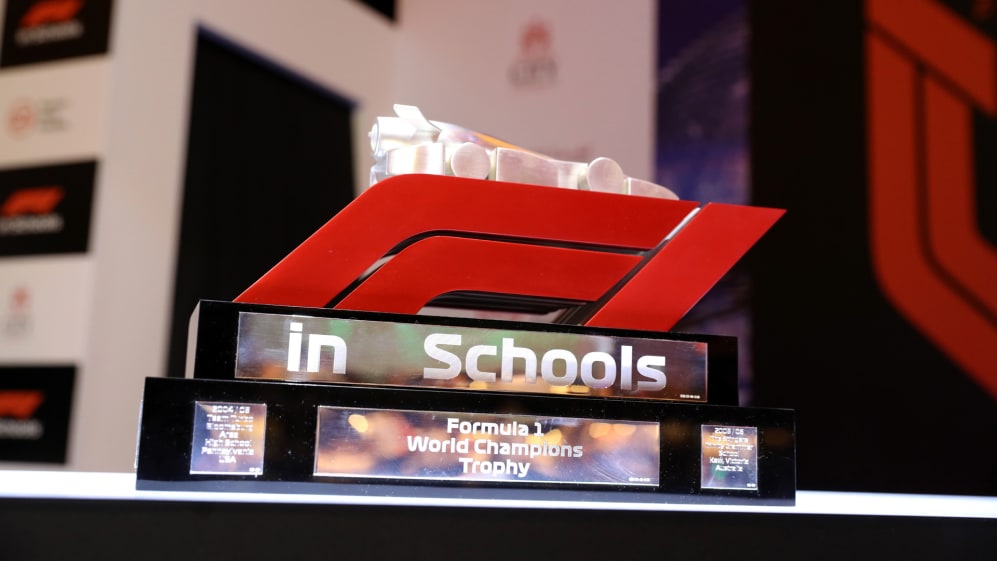 Seeing your own design of miniature F1 car race to the finish line in around a second; overcoming nerves to present your work to expert judges; enjoying the special bond of an elite team; making new friends for life; experiencing an awards ceremony on the actual F1 track at Yas Marina Circuit – sounds impossible, but not for the teams in this year's F1 in Schools World Finals.
The F1 in Schools World Finals 2019 supported by ADNOC take place on Yas Island, Abu Dhabi from November 24-27 alongside the Formula 1 Etihad Airways Abu Dhabi Grand Prix 2019 and will feature 55 teams representing 22 countries competing over four days for the prestigious F1 in Schools World Champions 2019 title.
Over 500 students, teachers, parents, sponsors and supporters will travel from around the world to compete at the highest level of this highly acclaimed global STEM (Science, Technology, Engineering and Mathematics) competition, an education programme that inspires and nurtures young talent to realise their ambitions.
The multi-faceted STEM competition embraces enterprise, design, engineering, marketing and teamwork. Formula 1 is at the heart of the initiative, with students forming F1 teams in miniature to design, make, test and race an F1 in Schools car, competing regionally and nationally, with the best teams winning a place at the F1in Schools World Finals 2019.
The stakes are high too, with City, University of London, UCL Mechanical Engineering and University of Huddersfield scholarships on offer to the World Champions, as well as the prized F1 in Schools World Champions trophy and a VIP experience at the Abu Dhabi Grand Prix.
The competition days of this year's World Finals will be staged at du Forum on Yas Island, with the Awards Celebration Ceremony rewarding all the team's efforts at a unique event that will be on the Yas Marina Circuit track at Turn 1, with the students joined by personalities and representatives from the Formula 1 teams, Yas Marina Circuit and title partner, ADNOC.
The competition features verbal presentations, portfolio, pit display, marketing and engineering judging sessions, as well as the intense pressure of the 20-metre F1 in Schools track racing. For 25 students, there will be the added challenge of the Unilever Williams Engineering Academy Assessment Centre and the chance to win a coveted place in the Academy, that takes its students exclusively from the F1 in Schools World Finals event each year.
We'll bring you a full report on the Finals next week. In the meantime, for more information visit the official F1 in Schools website.