The new-for-2017 technical regulations mean that the floor section on Formula One cars can be wider this season – up from a maximum of 140cm to 160cm. Inevitably, that also means new trends in floor design…
Early in the year we saw Red Bull running a large cut in the front section of the RB12's floor and five teams have gone on to add longitudinal cuts, among them Toro Rosso, Haas and Mercedes…
Latest to join the group were McLaren in China. As with their rivals' machines, the cuts in the MCL32's floor help channel air under the chassis, so as to energise and improve the airflow in the lower section of the car. The solution - introduced thanks to the new rules - works almost like a pneumatic miniskirt, improving the efficiency of the floor, especially at the rear.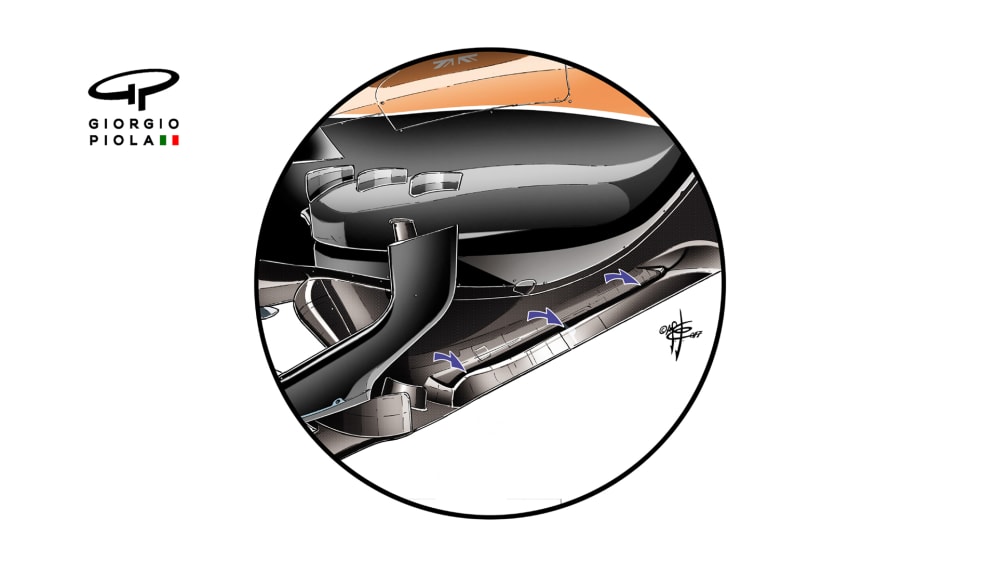 In Bahrain, Force India introduced a completely new barge-board solution on their VJM10 and with it came updates to the floor in that central section of the car, featuring cuts to help create vortices and improve the airflow's efficiency in this area.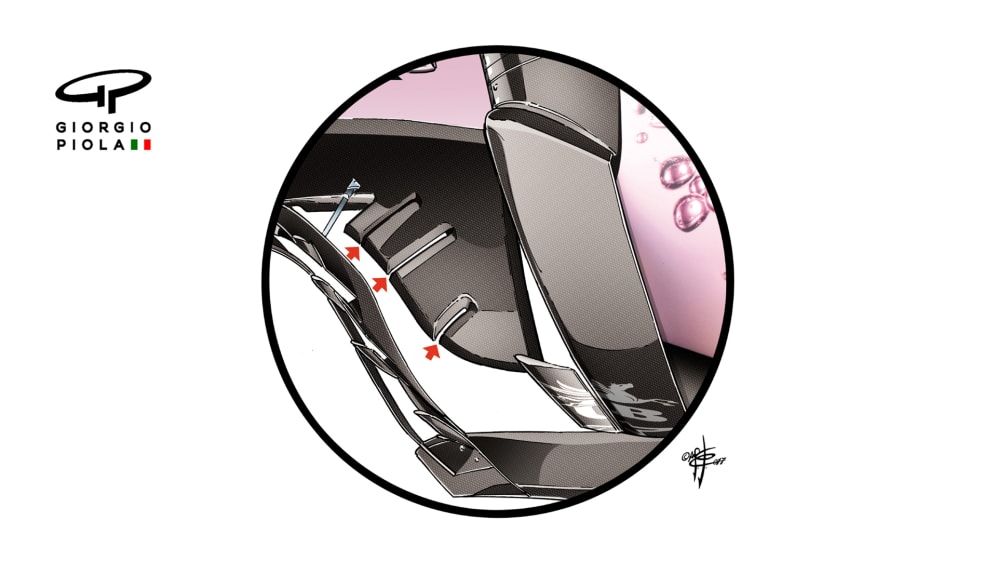 Finally, it was interesting to note that ahead of Bahrain Ferrari had reinforced one of the cut's in the SF70H's floor, with a small section of metal added in order to reduce deflection under load.