Technical
Tech insight - Ferrari's Abu Dhabi diffuser decisions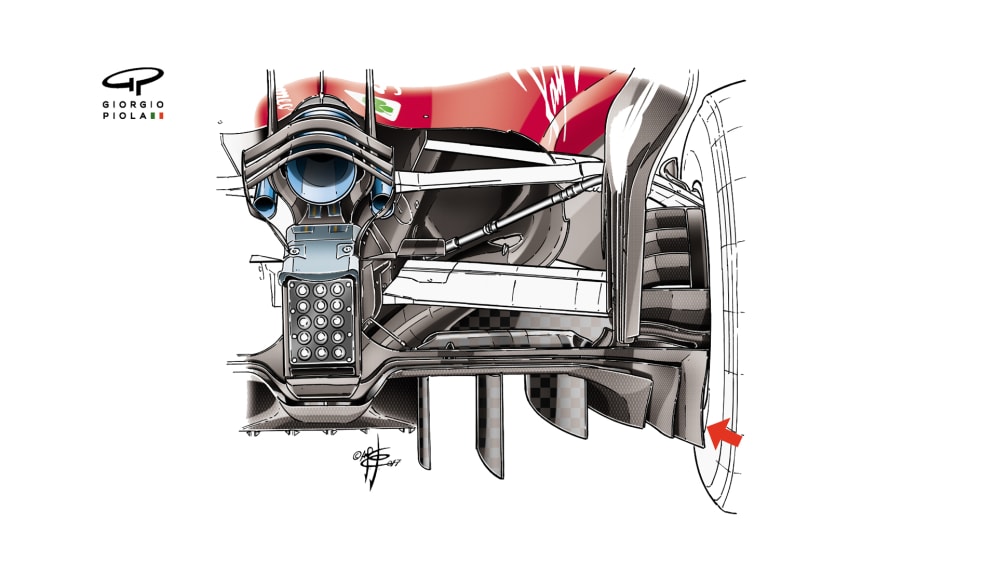 Friday's practice sessions in Abu Dhabi were particularly busy, with teams eager to maximise their last opportunity of the year to gather data and trial new parts for potential 2018 use. (Though there is a post-race test at Yas Marina next week, it's for tyres, so cars have to be run in a spec that was raced in 2017). Among the parts seen at Ferrari was this new diffuser…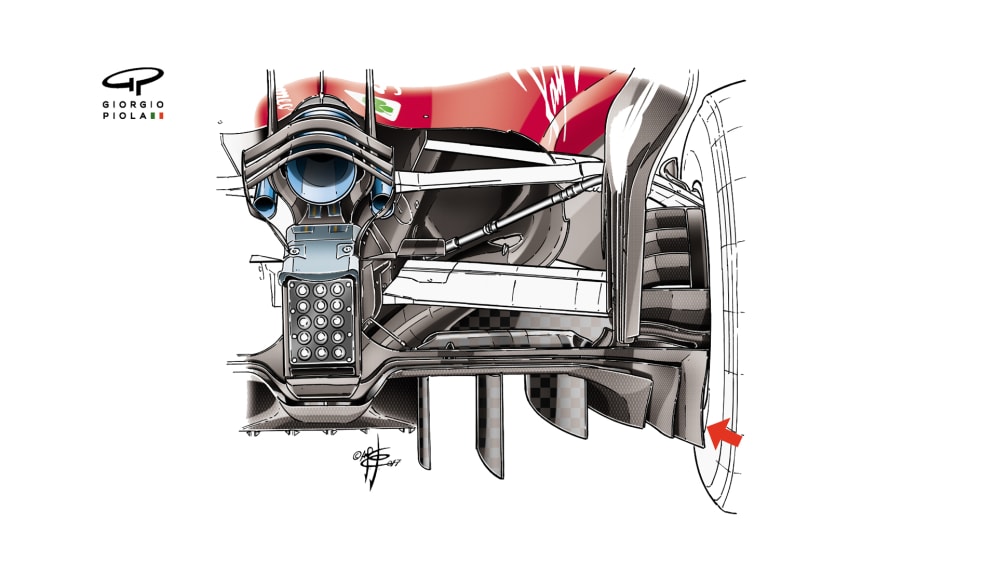 The Italian team tried this experiment on Raikkonen's car only, with a solution very similar to that on the Red Bull. The rear of the diffuser, especially the outer edges in the area around the rear tyre, is almost identical to that on the RB13, as can be seen from the drawing below.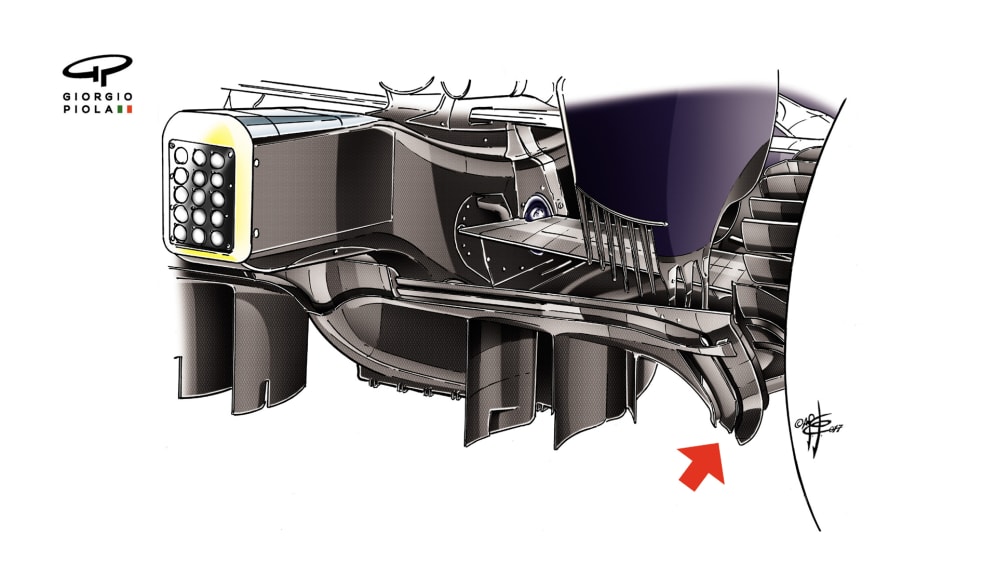 A similar design has also been used on the Ferrari-powered Haas, which can most likely be considered another evaluation test for Ferrari as they look to decide whether next year's car should retain this season's philosophy of the round section beside the rear tyre with a lot of little flip-ups, or instead move to the much cleaner solution used by Red Bull and Mercedes.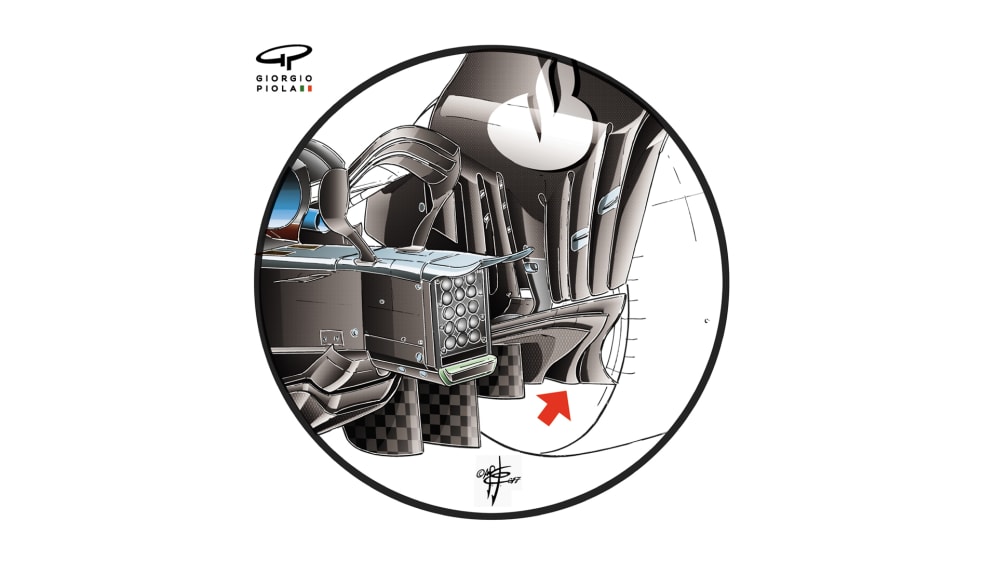 After trying the revised diffuser (above), Raikkonen swapped back to the normal design for Yas Marina qualifying and the race. Both Ferraris ran in different specs, however, with Vettel going back to a previous diffuser solution, while Raikkonen went with the diffuser used by Vettel at the last race, with the central section flat rather than U-shaped.