Technical
Tech insight: How the teams are developing the halo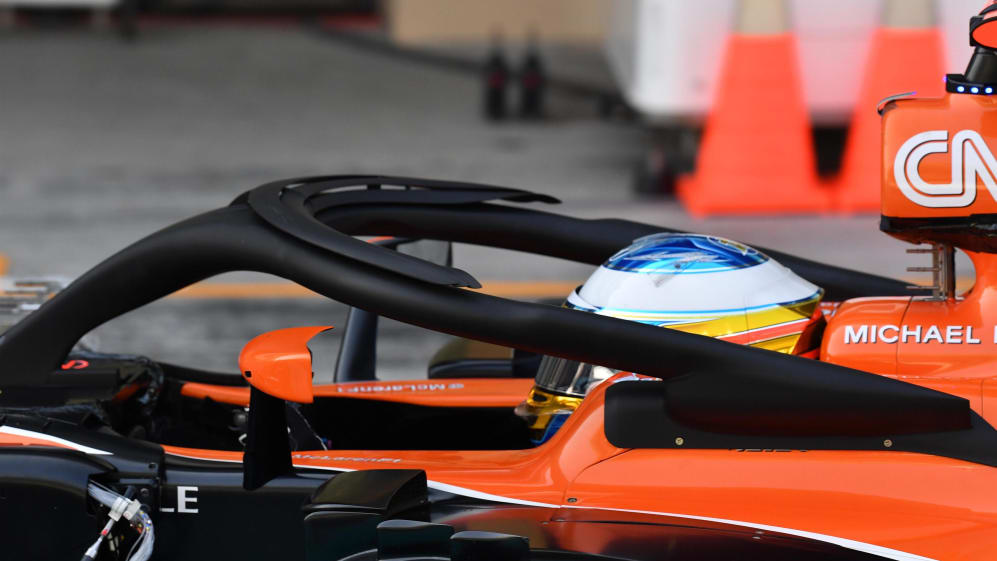 The halo is a mandatory addition to all cars in 2018, but while basic dimensions and structural integrity are enshrined by the regulations, the teams still have a small amount of development space…
According to many technical directors, incorporating the halo into their 2018 designs has been one of the biggest challenges they've ever faced. The main effort has gone into ensuring the titanium structure, which weighs in at around 6-7kg, passes the strict load tests, but the teams have also looked at ways to minimise the impact of the halo from an aerodynamic standpoint – particularly in relation to airflow into the engine air intake above the driver's head.
The regulations allow a minimal amount of development, and the first signs of how the teams might seek to exploit this were on display at last year's end-of-season test in Abu Dhabi when McLaren fitted fins to the top of the halo (above image).
Other teams have taken the approach of putting vortex generators in the middle section of the halo, the aim being to reduce airflow disruption of the device. Haas's 'stegosaurus' solution has seen them put 'teeth' on the top edge of the halo, while Sauber have a 'lip' (images above).
Toro Rosso meanwhile have gone a different way entirely, adding a fairing to the top and a small triangular fin underneath the centre section of the halo (as shown in the image above).
Which solution proves the most effective remains to be seen, but it's worth remembering that when it comes to this development, we're in the very early days. And just as the T-wing evolved over last season, expect the halo to go through similar changes.