Technical
Tech insight - McLaren's China T-wing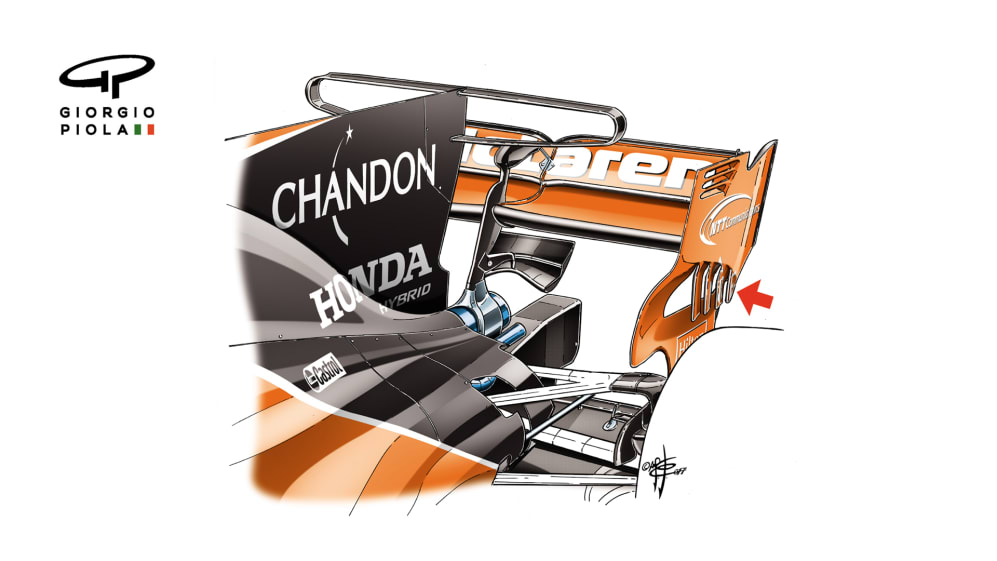 Down on power, McLaren fully expected to struggle for pace in Shanghai, but that doesn't mean there weren't interesting aerodynamic developments to be seen on the MCL32...
In China McLaren introduced their take on 2017's most talked about aero appendage, the T-wing. Attached to the rear of the engine cover's shark fin, the Woking team's solution is not dissimilar to Mercedes' in that it features two horizontal profiles connected at each end by a U-section. Its more distinctive shape, however, drew some interesting comparisons from F1 pundits, among them the 'coat hanger' and the 'TV aerial'.
Also visible on the car was a very sophisticated and intricate solution for the rear-wind endplates. The shape respects, of course, the new 2017 regulations on width, but the series of vertical strakes (see red arrow) are unique to McLaren's car - and mirror a similar approach used on the team's front wing supports (see below).