Technical
Tech insight - Monaco and downforce: Every little helps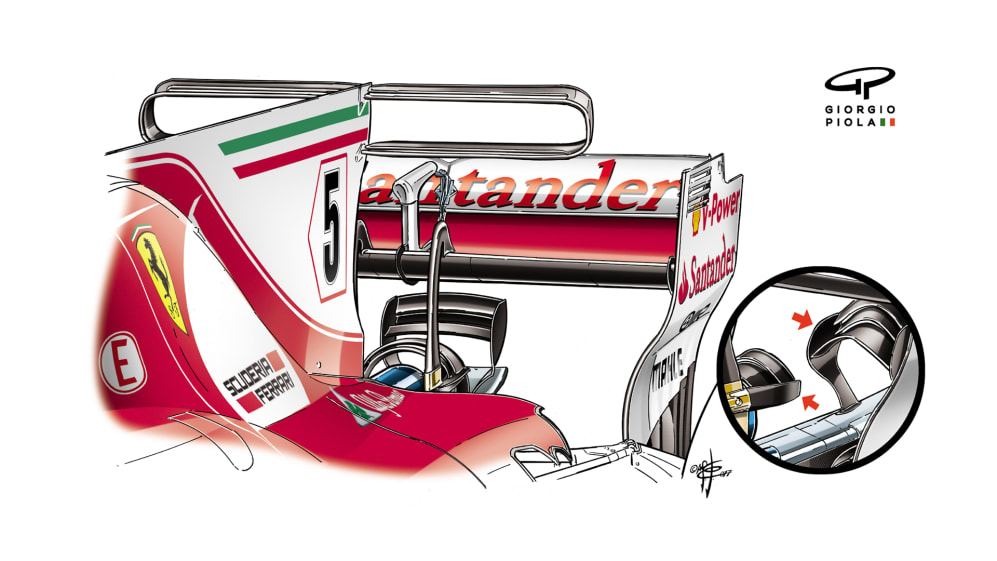 With such low average speeds – around 130 km/h – generating downforce around the tight and twisting Circuit de Monaco is a big challenge for F1 engineers, hence even the smallest detail counts on the cars they bring to the famous Monte Carlo street race…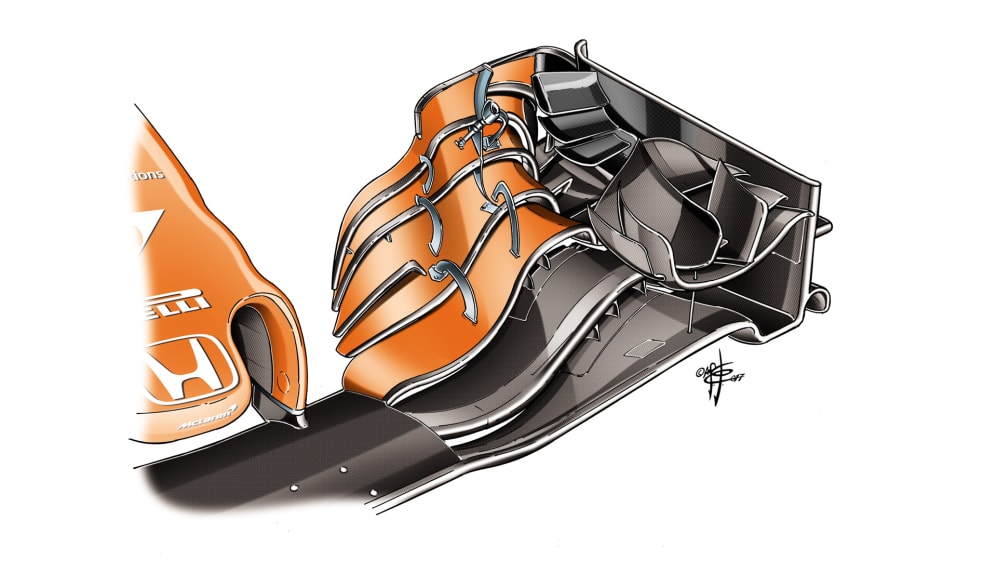 McLaren MCL32 - updated front wing
McLaren's latest front wing, as tested on one car only last time out in Spain, was already pretty intricate. For Monaco – where both cars are using it – they have added even more detailing, notably the three black winglets you can see on the inside rear edge of the endplate. It's hard to know how much it helped, but the team did see both drivers make Q3 for the first time this year.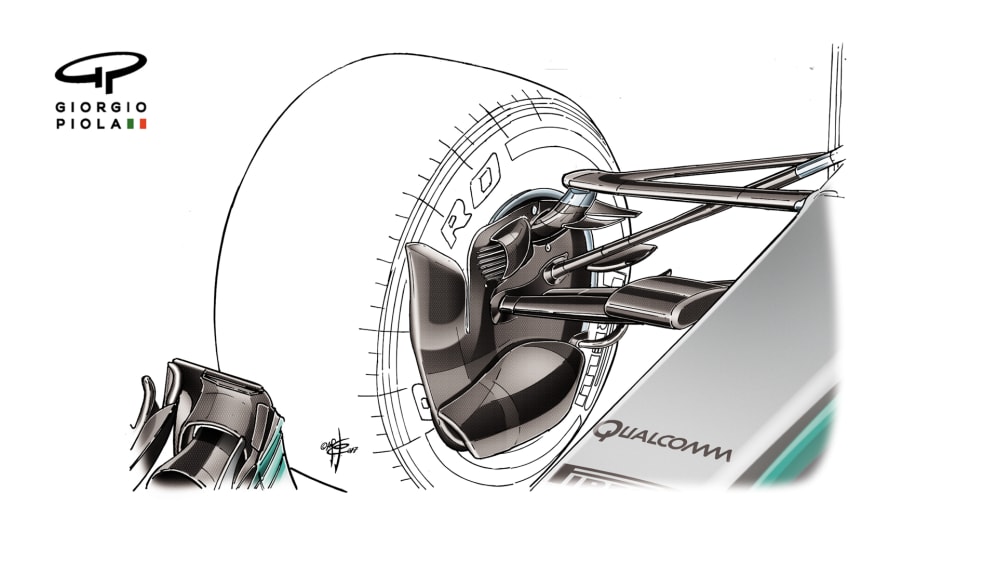 Mercedes F1 W08 - front brake ducts
Mercedes introduced a B-spec version of their car at the last round in Spain, modified in all areas including the brake ducts, which are very different to the ones raced previously. In Monaco you can see the cut in the big fin ahead of the inside of the front wheel, as well as an additional fin to create just a little more downforce and help clean up the airflow in this area.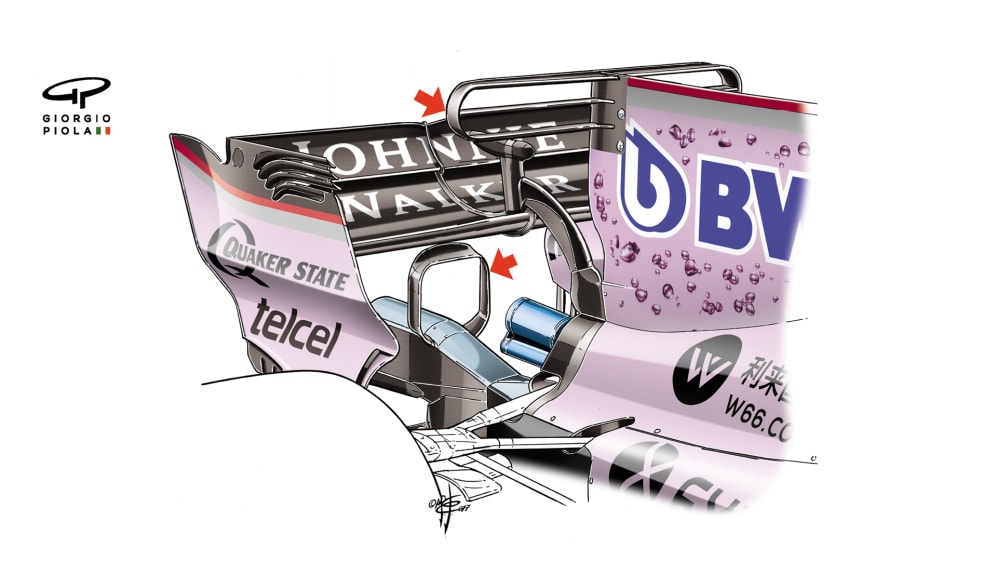 Force India VJM10 - T-wing
In Monaco Force India became the latest team to add a T-wing to their car's engine cover, this one featuring a distinctive three-plain design not unlike that seen on the Renault. Note also the hoop-shaped monkey-seat wing below.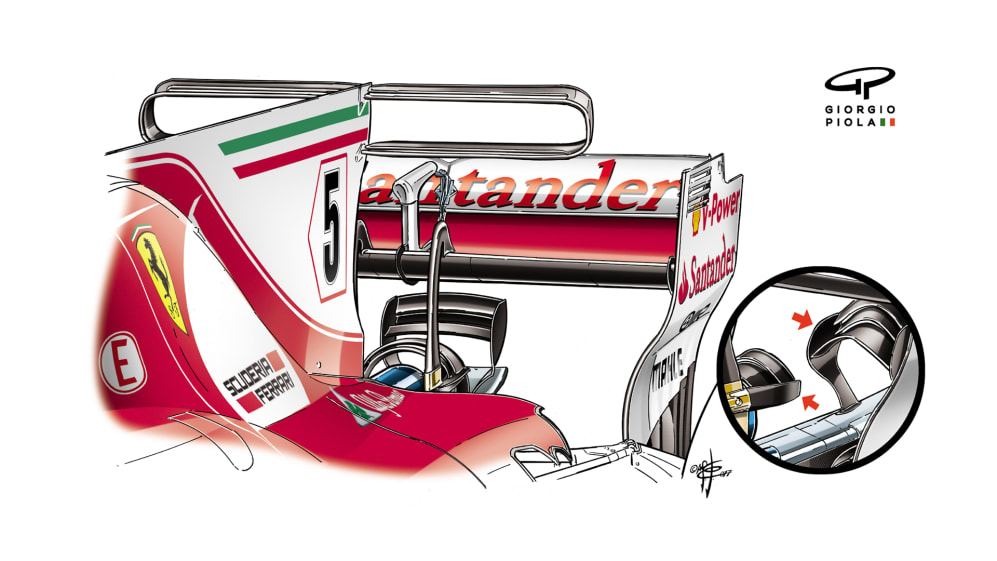 Ferrari SF70H - modified monkey seat
In Monaco Ferrari revised their car's monkey seat to create a little extra downforce, as well as retaining the double T-wing solution introduced in Spain. In the inset you can see the previous design.