Technical
Tech insight - the secret to Ferrari's flying start in Spain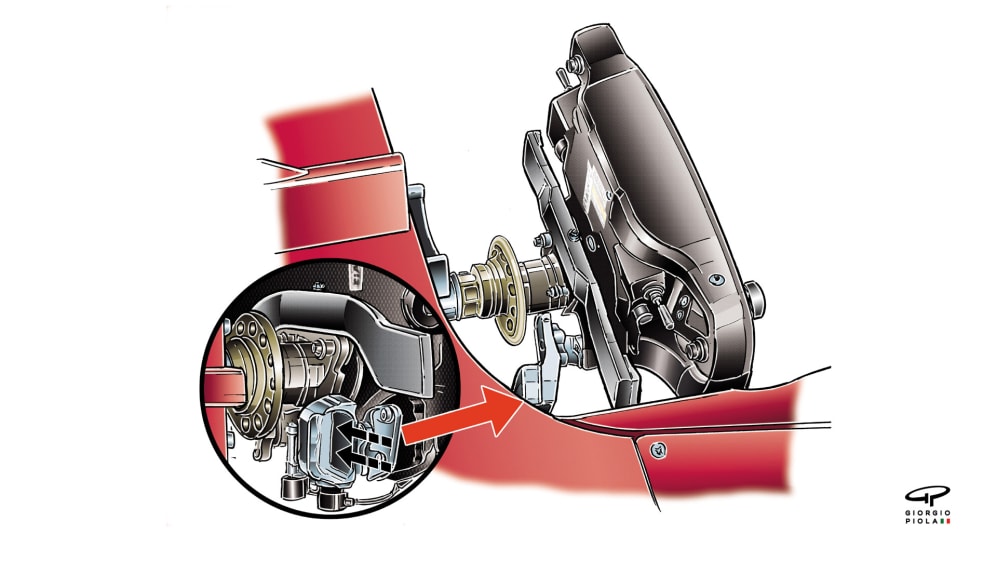 Mercedes' Lewis Hamilton was on pole for Sunday's Spanish Grand Prix, but it was the fast-starting Ferrari of Sebastian Vettel which led into Turn 1 – a stark contrast to two weeks earlier in Russia, when despite locking out the front row of the grid, both red cars got swallowed up by Valtteri Bottas's Silver Arrows. So what's changed?
The answer is Ferrari spent the fortnight between races working on start improvements, before introducing physical changes to Vettel's car for Barcelona in the form of the modified clutch arrangement shown on his steering wheel above.
Following the trend set by Mercedes earlier this year, a revised clutch paddle now features ergonomically designed holes for the driver's fingers (inset), giving him improved sensitivity and greater control over the car's getaway.
The new arrangement on Vettel's car replaced the previous wishbone clutch lever (below), which was retained by team mate Kimi Raikkonen.