Technical
Tech insight - the title rivals' Belgian updates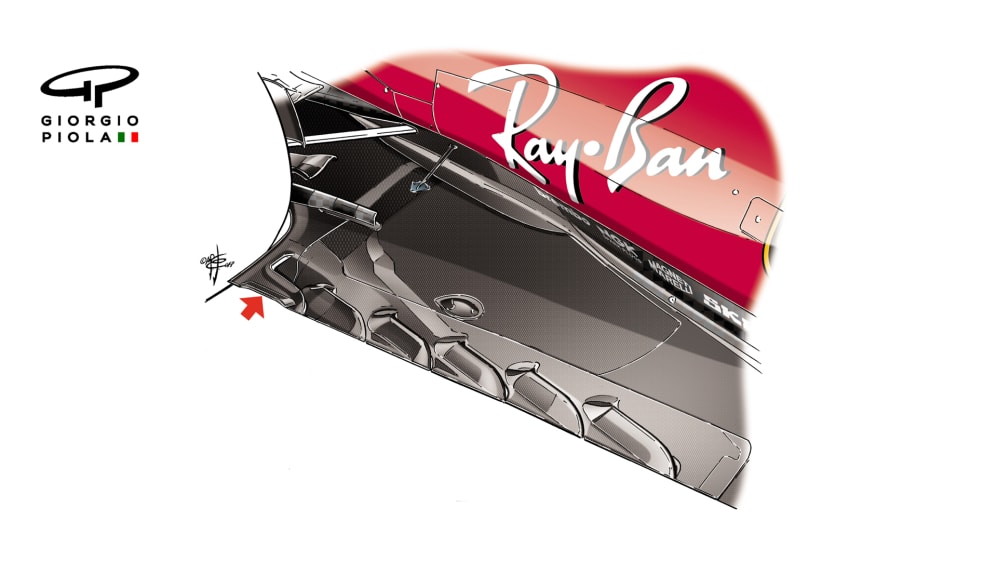 The obligatory summer shutdown at the F1 factories may have temporarily halted 2017 car development, but that doesn't mean the teams don't have plenty of revised parts on their cars at Spa this weekend. Ferrari in particular have a large package of updates – ones which helped bring them far closer to Mercedes than many had predicted in qualifying…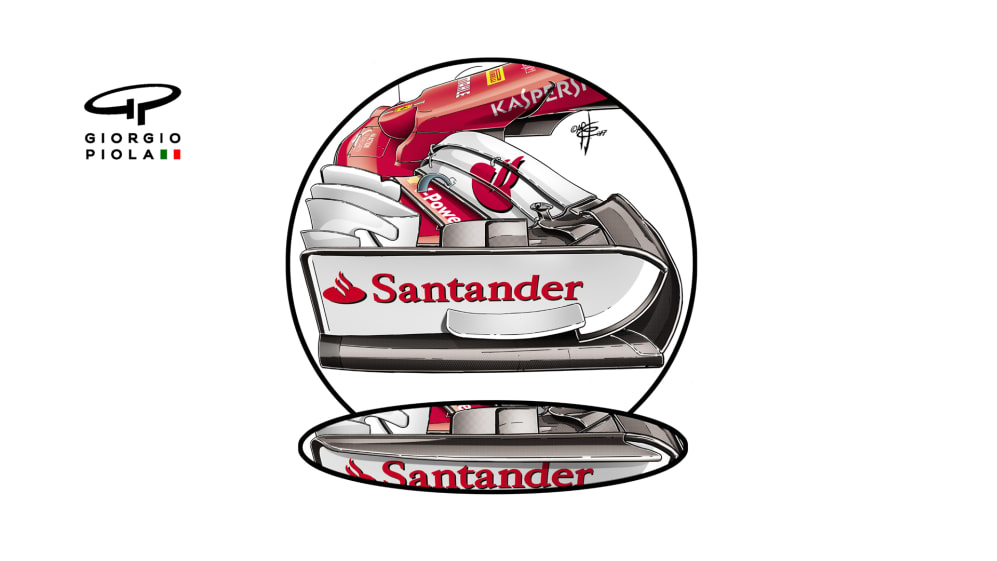 Ferrari SF70H - front wing endplate
Ferrari have introduced this revision to their front wing in order to have better top speed and create less drag and less downforce. They have removed the triangular, horizontal fin that has been on top of the endplate since the beginning of the season (which you can see in the oval inset at the bottom of the drawing). This endplate will be retained for the next round at Monza, but it is possible the previous design will return after Singapore.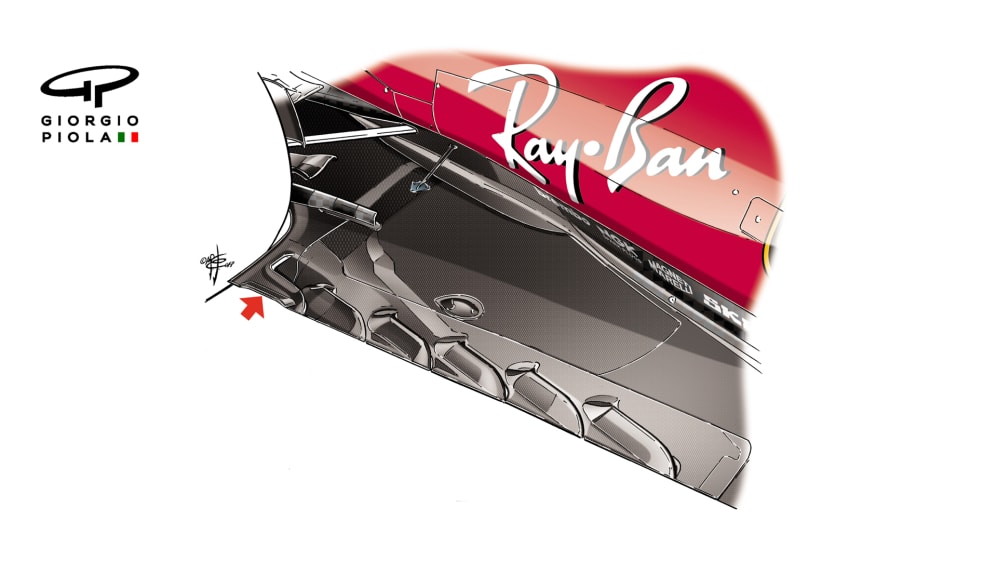 Ferrari SF70H - floor update
Yet another new floor for Ferrari, very different from the previous one in its design front of the rear tyres. There is one less triangular gill – meaning more open space – and they added have a small longitudinal fairing just in front of the rear tyre, very similar to the one introduced by Mercedes in Spain. Not on the Ferrari in Belgium is the new diffuser the team tested in Hungary recently. With a different central section to create less downforce, it will be possibly be used in Monza.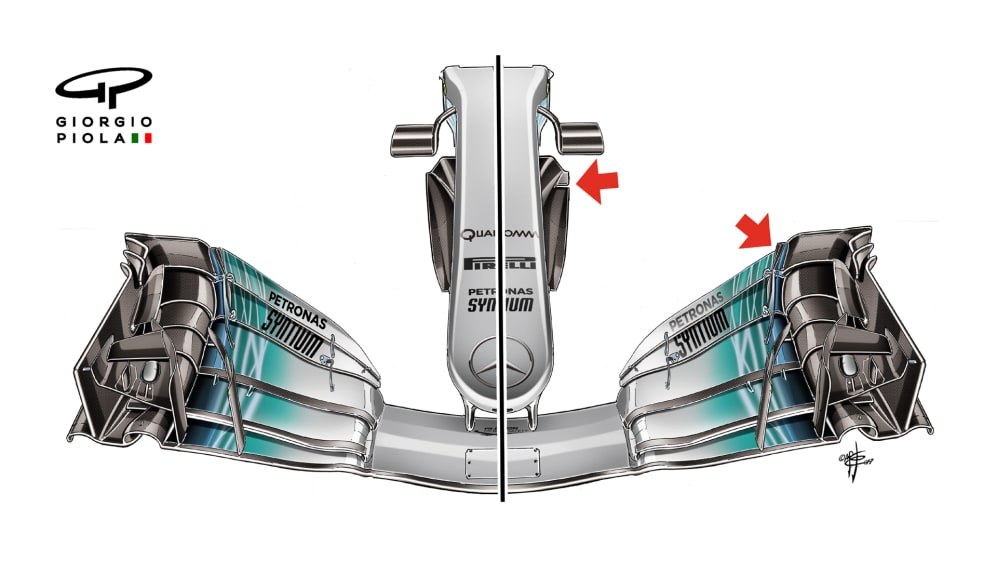 Mercedes F1 W08 - front wing modifications
Mercedes have, of course, also brought revisions to Spa. Their front wing for Belgium (right side of drawing) uses almost the same configuration seen in Azerbaijan (left side of drawing), but they have cut even more into the last flap, indicated by the right-hand arrow. They are also using the slotted turning vane under the chassis that was introduced in Austria (left-hand arrow). The car's rear wing is also very similar to the one used in Baku.