Technical
Tech insight - Vettel benefits from Ferrari updates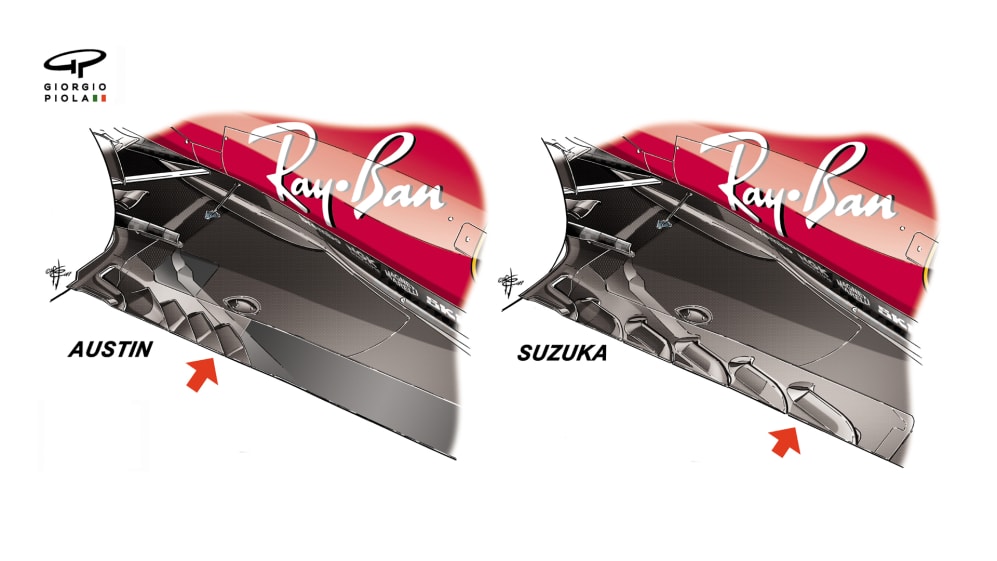 Ferrari introduced a number of new developments in Austin, but with not enough parts to give both cars all the updates, unsurprisingly it was title contender Sebastian Vettel who took priority…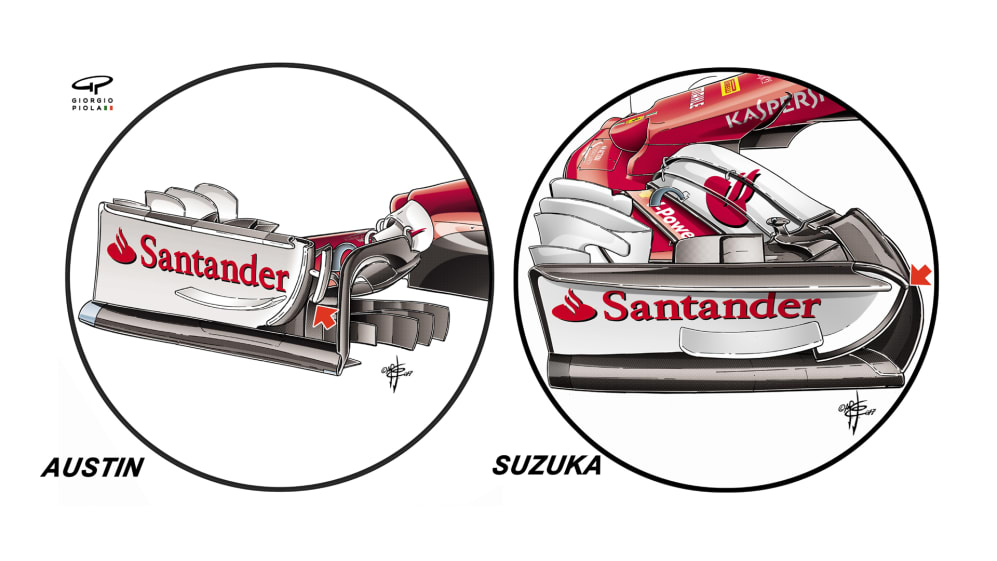 Front wing endplates
This solution on the SF70H is completely new for the US round and is quite similar in principle to that on the Mercedes. The vertical slot at the back (red arrow) helps increase the speed of the airflow, sending it all around the outside of the front tyre. The wing's main plain is also a little bit different to the Suzuka configuration and both Vettel and Kimi Raikkonen qualified and raced with this wing.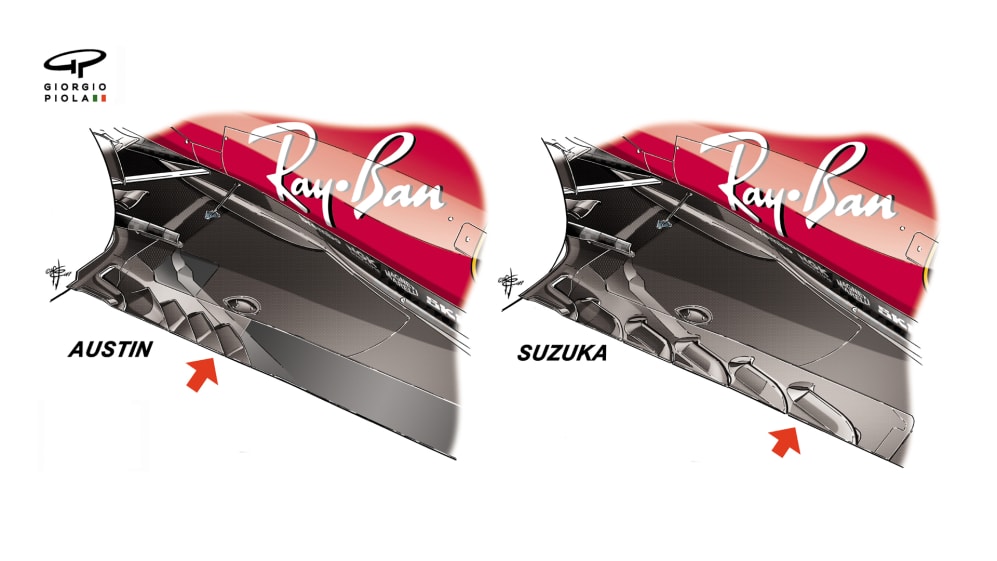 New floor
Only Vettel has the new floor in Austin. The new design is quite different at the rear, especially in the centre section. Clearly visible are the changes in front of the rear tyre, with a different shape to the slots – and one slot less than on the previous layout, which is still being used by Raikkonen.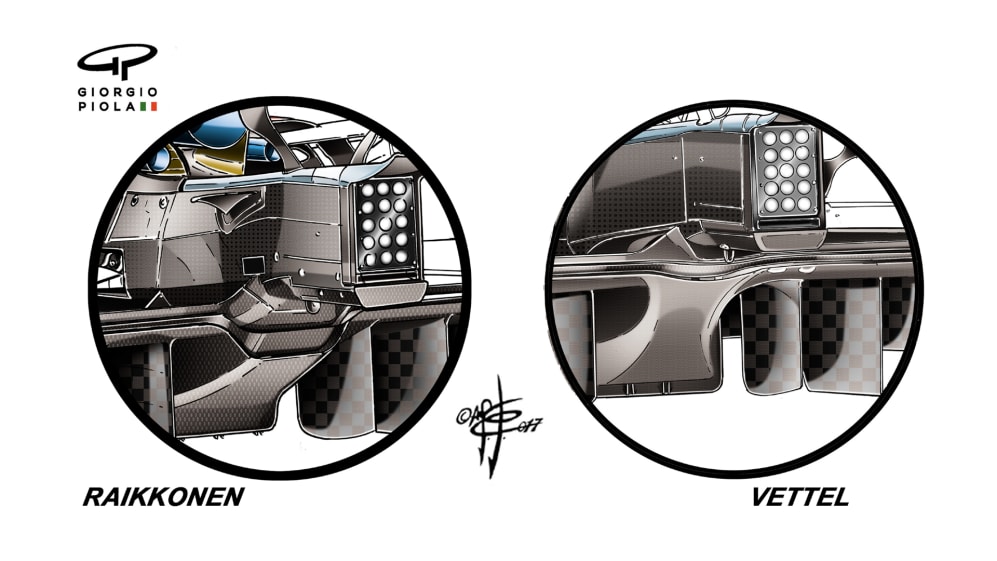 Rear diffuser
Nearly all the teams, including the top three, have introduced a new diffuser in Austin, with most making the central section flatter, without the usual U-shape. Here you can compare the new design on Vettel's car with the older version retained on Raikkonen's.