Technical
Tech review - Monza gives you wings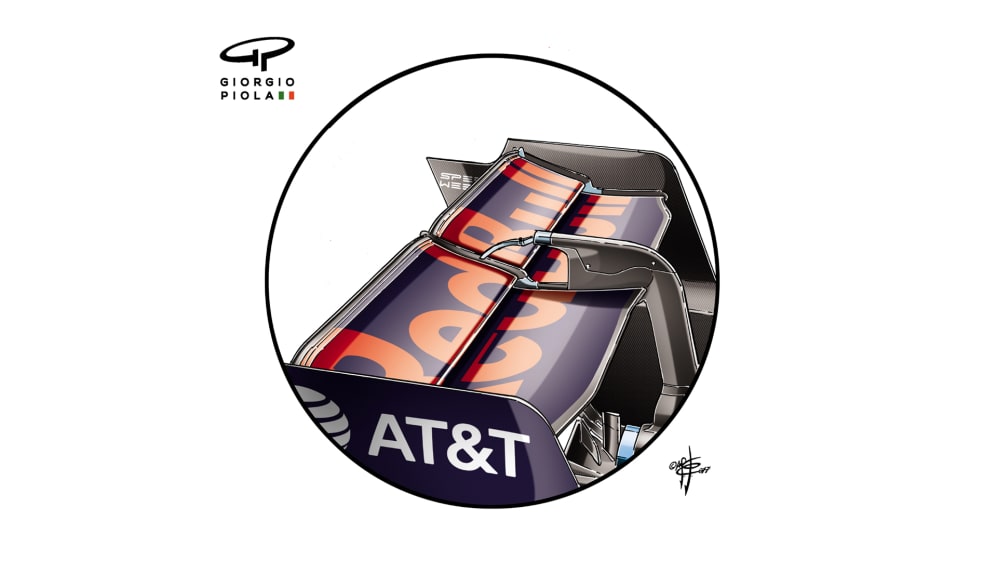 Red Bull RB13
In Monza Red Bull used the rear wing that Daniel Ricciardo tested in Friday practice at the previous round in Belgium. The flap has a wider chord than on the Mercedes or Ferrari, but is almost flat, and the main plane has a very short chord. The aim was to maximise top speed – and to try and make up for the power deficit of the Red Bull's Renault engine relative to the top two teams. It worked – Ricciardo finished fourth, having sliced his way through from a 16th-place grid slot.
Monza's monumental speeds mean it has some rather unique requirements when it comes to aerodynamic set-up, with low drag being the order of the day. Here we review some of rear wing designs seen over the Italian Grand Prix weekend, including Red Bull's very aggressive – but ultimately very successful – solution…
Ferrari SF70H
The Italian team introduced yet another new wing in Italy and here we can compare and contrast with the design used last time out in Spa. That one has a spoon shape, a different wing pillar, and two monkey seats (the regular one, plus an additional smaller one).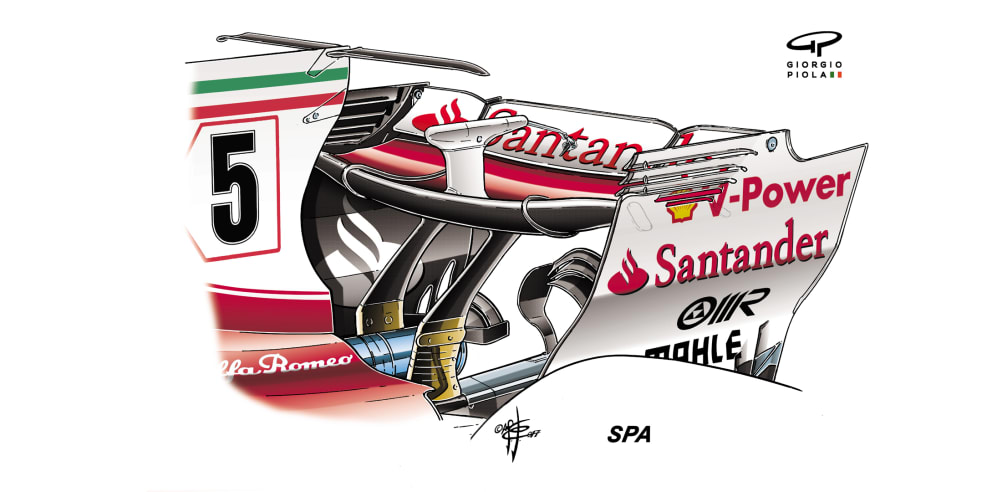 The revised Monza version, meanwhile, has a completely flat, straight main profile, a flap with a very small chord, and only the standard monkey seat.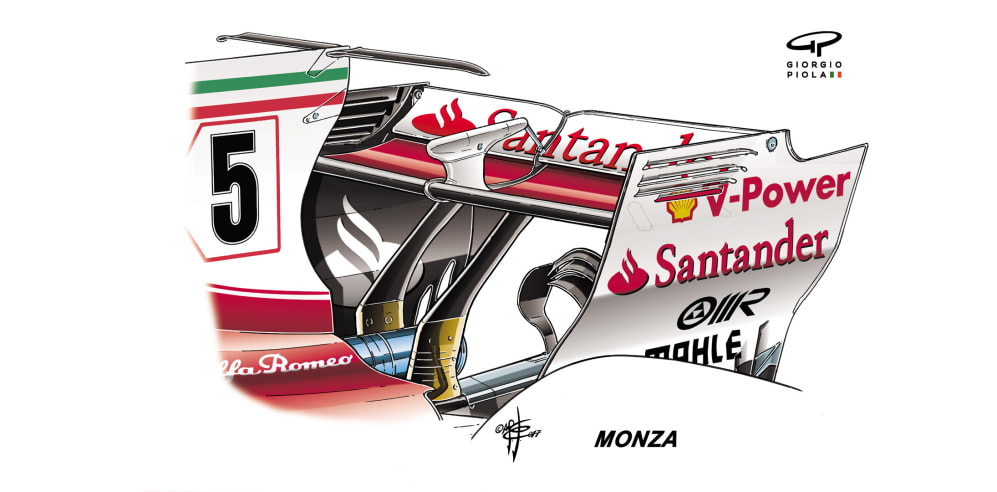 Mercedes F1 W08
The angle of this drawing makes very clear just how small the typical rear wing is for Monza. From a design and development perspective Italy is the most expensive race of the season for the teams, because they build aerodynamic solutions that will only be used on this particular track, which is the fastest on the calendar.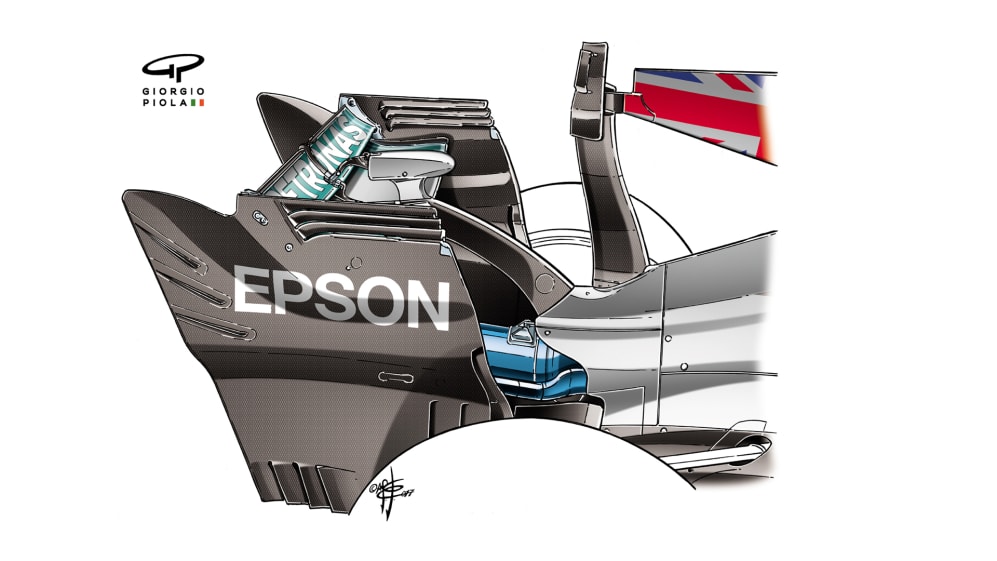 Haas VF-16 and VF-17
Last year Haas used a very unusual rear wing design in Italy, shown in the first drawing below. They did not repeat that this year, but their 2017 solution - the second drawing below - did nevertheless feature a unique spoon shape, raised in the middle section.