Technical
TECH TUESDAY: A closer look at the FIA's 2023 rule tweaks aiming to banish bouncing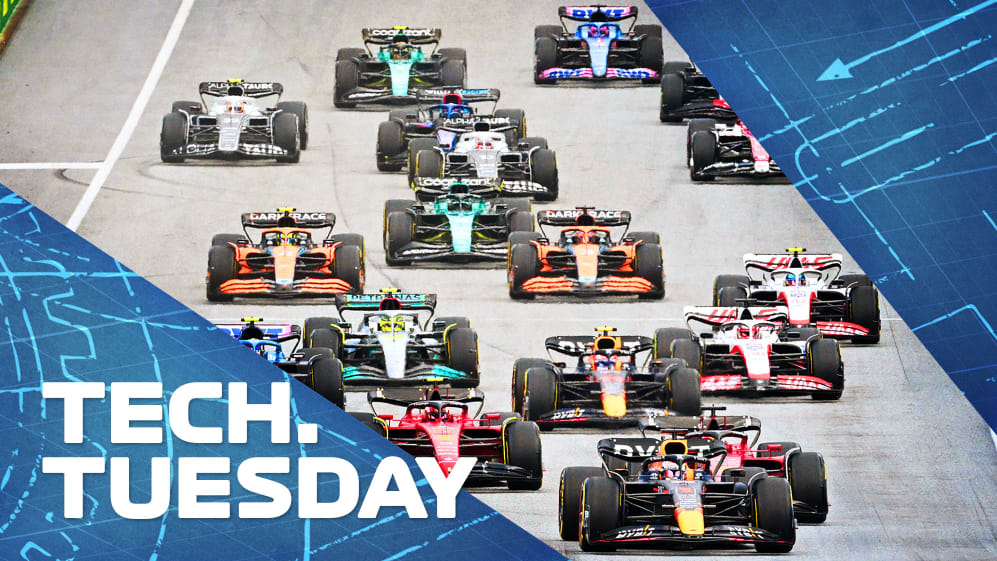 Following a Technical Advisory Committee meeting last Thursday with the FIA, Formula 1 and the Technical Directors of the teams, a number of tweaks have been proposed to the 2023 regulations in order to reduce bouncing. F1 technical expert Mark Hughes takes a look at what's been put on the table ahead of next year – and the possible impact it will have on the teams.
In addition to the changes set to be implemented from Spa regarding the vertical oscillation measurement of the cars and the associated floor plank flexibility (as explained here last week), the FIA have since announced that there will be a four-fold series of amendments to the regulations in 2023 (subject to World Motor Sport Council approval) to further address the bouncing issue.
TECH TUESDAY: Understanding the Technical Directive on floors that will come into effect at the Belgian GP
Floor edges raised by 25mm
Raising the sides of the floor will make it more difficult for teams to physically seal the rearward section of the venturi tunnel against the ambient air pressure. At the moment, it is possible to increase the underbody downforce in this way, but with the associated hazard of stalling the airflow and initiating the porpoising motion which has afflicted all the cars to a greater or lesser extent.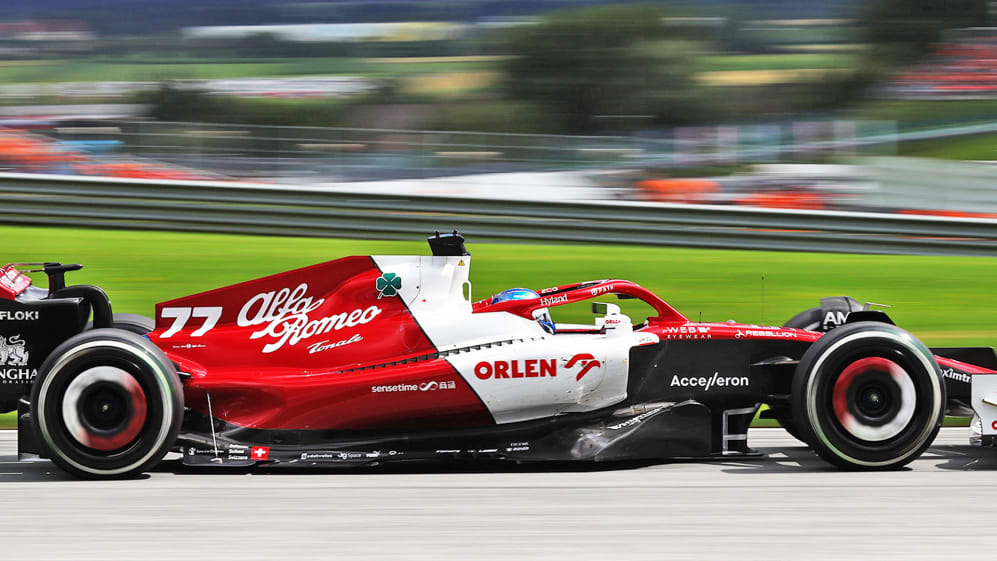 Diffuser throat raised
The point in the underfloor tunnel which is most constricted is termed the 'throat', and it is this which creates the pressure change which accelerates the airflow so spectacularly and increases downforce.
The throat is situated towards the rear of the tunnel's length, close beneath where the driver is sitting. The air speed increases exponentially in the last few millimetres of gap between it and the ground. But at a certain point that gap can become too small and the flow stalls.
Raising the diffuser throat by regulation will make the whole underside of the car much more tolerant of changes in dynamic ride height.
F1 NATION: Gerhard Berger joins the gang as we look ahead to an intriguing French Grand Prix
Lateral floor deflection tests
Limiting the amount by which the floor can flex laterally will, together with the raised edges, reduce the possibility of using the outer edges of the floor to seal off the underbody.
More accurate sensors for vertical accelerations
From Spa onwards, the vertical accelerations of the cars will be measured by the sensors already installed – originally for the purpose of recording accident impacts. These sensors will therefore be serving a double function for the balance of this season, but for 2023 there will be specific sensors to record the vertical bouncing forces more accurately.
WATCH: Why are sensors so crucial to tyre management? Tech expert Craig Scarborough explains all
These measures were announced by the FIA after F1's Technical Advisory Committee met on the Thursday after Austria. The sport's governing body summarised its position in a statement: "It is the responsibility and the prerogative of the FIA to intervene for safety matters, and the reason the regulations allow such measures to be taken is precisely to allow decisions to be taken without being influenced by the competitive position each team may find themselves in."
They added: "These measures will be submitted to the World Motor Sport Council for consideration and approval shortly as it is vital for the Formula 1 teams to have clarity of the regulations to which to design their cars."