Technical
TECH TUESDAY: The Ferrari floor that floored Mercedes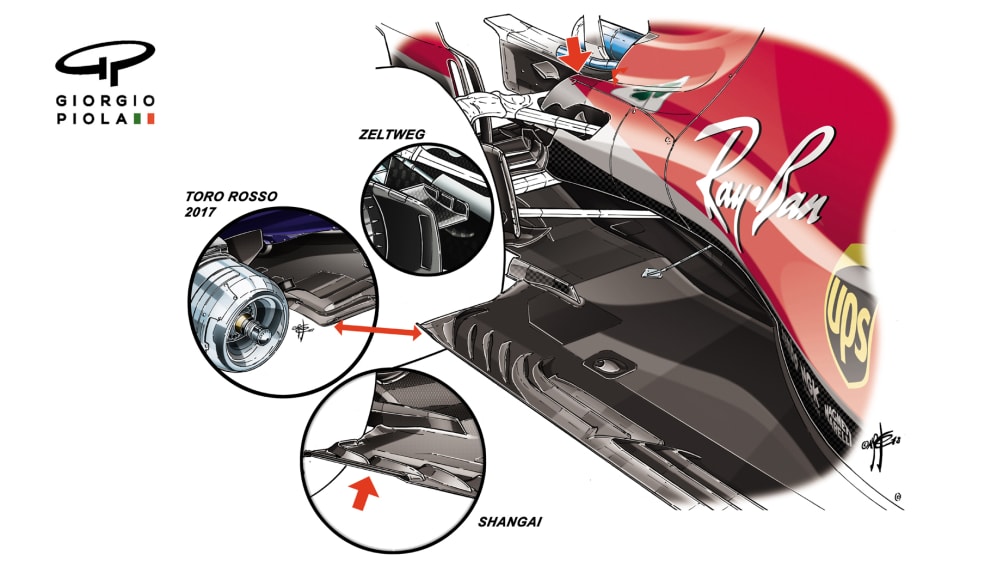 If Mercedes thought they had out-developed Ferrari in France and Austria, they were forced to have a rethink at Silverstone after the Scuderia brought an updated floor and diffuser that helped Sebastian Vettel to break Ferrari's bad run of form at the circuit. Our crack tech team of Mark Hughes and Giorgio Piola discover the secrets to the Ferrari update – and find out why it's all gone a bit 1982…
In a season that is turning out to be a vintage slug-out contest between two heavyweight teams, Silverstone saw Ferrari respond emphatically to the recent gains made by Mercedes.
Although Lewis Hamilton secured pole for Mercedes with an incredible lap, the Ferrari – with a new floor and diffuser, and an engine that is producing prodigious power – proved to be the faster car in the race.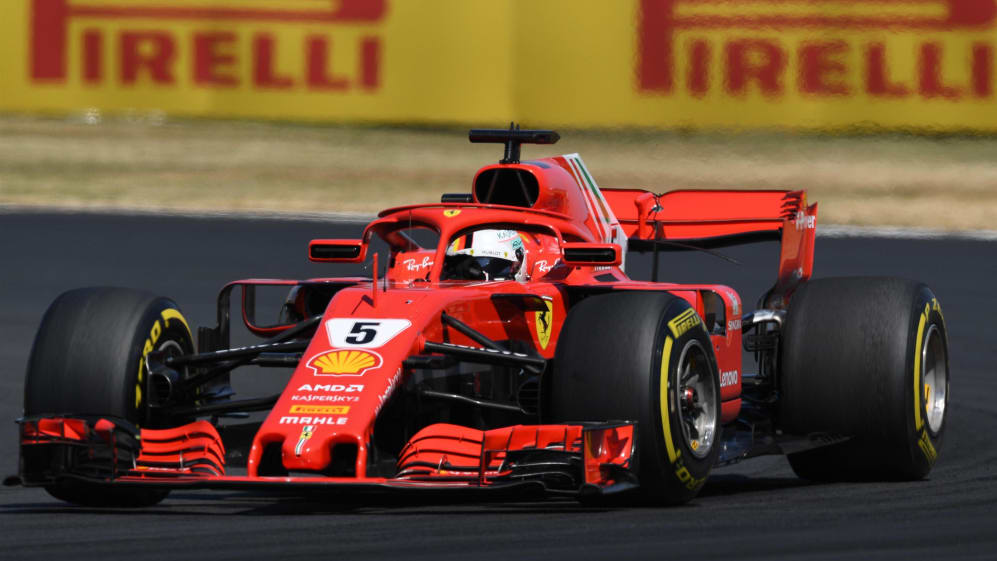 Sebastian Vettel streaked away with ease in the early stages and this was the foundation of his victory. With many of Silverstone's fast sweeps – Abbey, Copse, Maggots – now essentially straights, in that they are flat-out in top gear for every car, the big differentiating factor here between cars has shifted from high speed downforce to engine power and aerodynamic efficiency (i.e. how much drag the car carries for a given amount of downforce).
Given the performance patterns of each car prior to Silverstone, these demands might have been expected to favour Mercedes. But the latest Ferrari upgrade, together with how much more aggressively they are now confident in running their engine, turned the tables.
In France, Mercedes debuted their Phase 2.1 engine and in Austria a significant aero upgrade around the sidepods – with the combined effect of these appearing to have put them clearly ahead of Ferrari.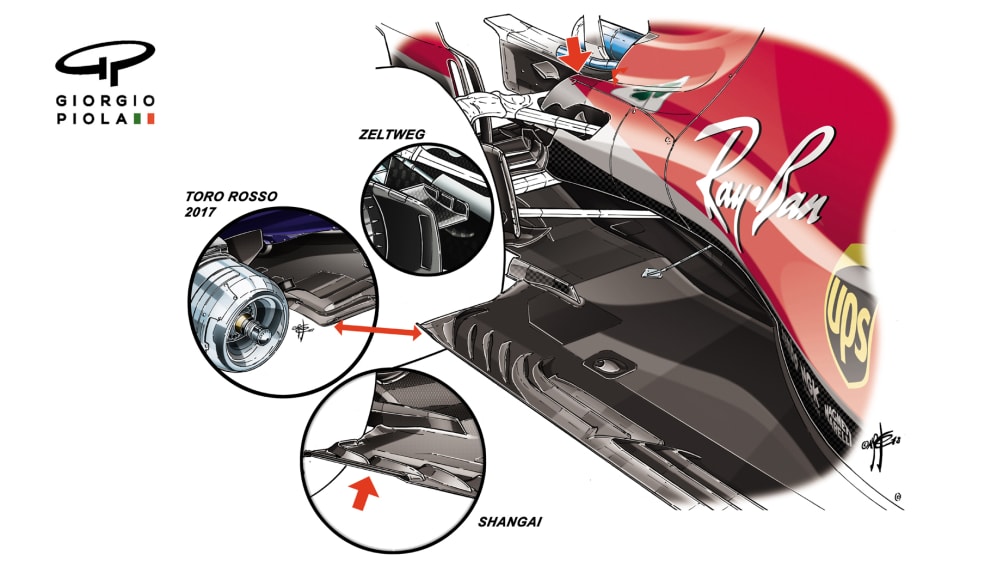 But the Ferrari development path this year has also been aggressive and fruitful, and the Silverstone update hit back hard. This comprised enhanced versions of the longitudinal slats (introduced in Spain) running the full length of the outer edges of the floor. This increases the power of the vortices within the outer part of the underfloor. These spinning circles of air effectively seal the gap between the floor and the ground, preventing the airflow that is rushing through the central part of the floor from spilling out the sides (i.e. they do the job that the long-since banned nylon sealing skirts used to do in the late '70s and early '80s).
This increases the negative pressure of the floor, pulling the car down harder on its tyres. The better the seal, the greater the downforce. The new vortex-enhancing slats will have changed the pattern of the airflow, and so accompanying changes have been made to the shape of the diffuser. There was also a more complex, multi-element, winglet as part of the rear brake duct assembly.
In the animation below, we take a closer look at the extensive development of the SF71H since the Spanish Grand Prix.