Technical F1 Unlocked
TECH TUESDAY: The technological gift that keeps on giving – More design genius uncovered on the Red Bull RB19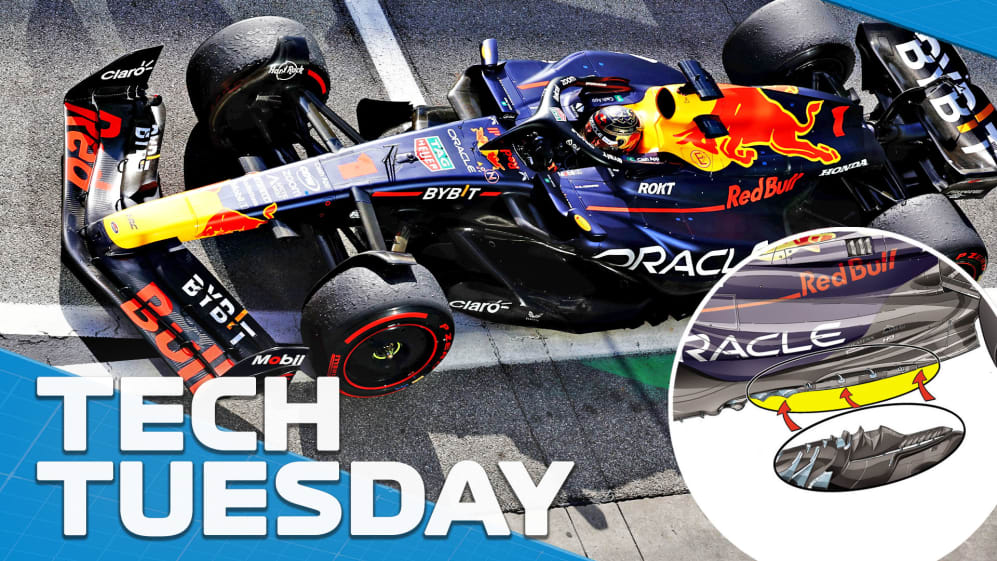 At almost every race another detail of the Red Bull RB19 emerges which just underlines the sophistication of the car's aerodynamics.
We have already revealed here the car's vee-shape chassis (new for this year), the stepped roof of its diffuser which is believed to contribute to the DRS boost, and the intricately-shaped underfloor.
TECH TUESDAY: Is this the small design detail behind Red Bull's massive advantage in 2023?
This is all in addition to its extreme anti-dive front/anti-squat rear suspension, which gives super-tight control of the aerodynamic platform. In these Giogio Piola drawings we see a further detail of the underfloor contributing to the car's aerodynamic performance.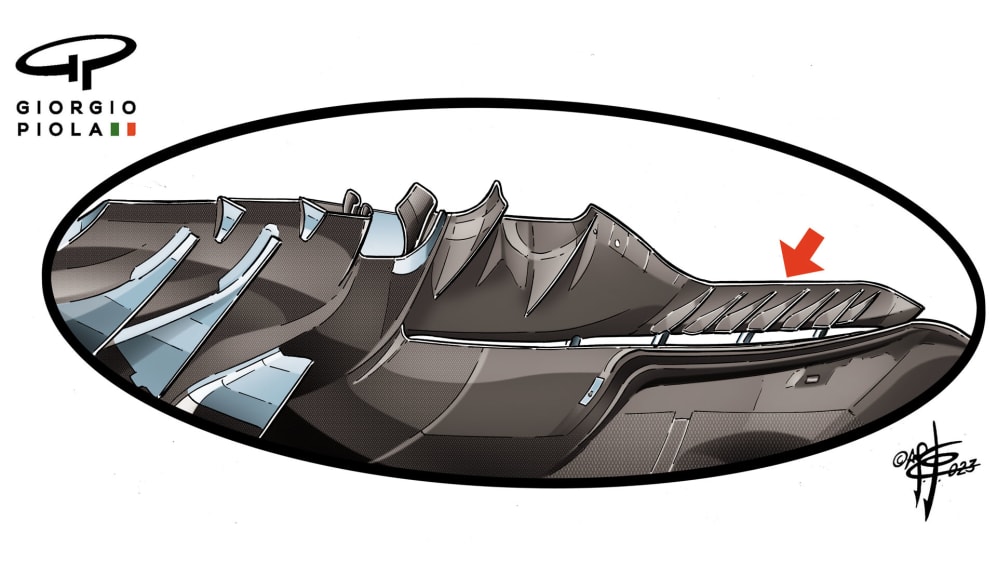 On the underside of the floor edge, just ahead of the rear wheels, are a series of seven small vanes. These are situated just behind the floor edge winglet and the vortex generators beneath.
That wing and the vortex generators together add downforce directly on that part of the car, but their more important function is to channel the airflow at maximum velocity through the gap between the rear tyre and diffuser wall.
TECH TUESDAY: Inside Haas's major upgrade and how it will help guide the development of next year's car
The harder this particular flow can be guided through the gap, the greater it will pull on the airflow coming through the diffuser, thereby speeding up that airflow in turn. The faster that air is induced to flow, the more downforce will be generated by the underbody.
But without physical skirts (which are banned) on the floor edges, there will inevitably be leakage along the floor edges which limit the air pressure difference between the underfloor and that acting on the bodywork above. It is that air pressure difference which is manifest as downforce.
Any air leaking from the intended flow between the tyres and diffuser walls will be particularly problematic, as it will then encounter the rear tyre and, as it flows around it, extra drag will be created.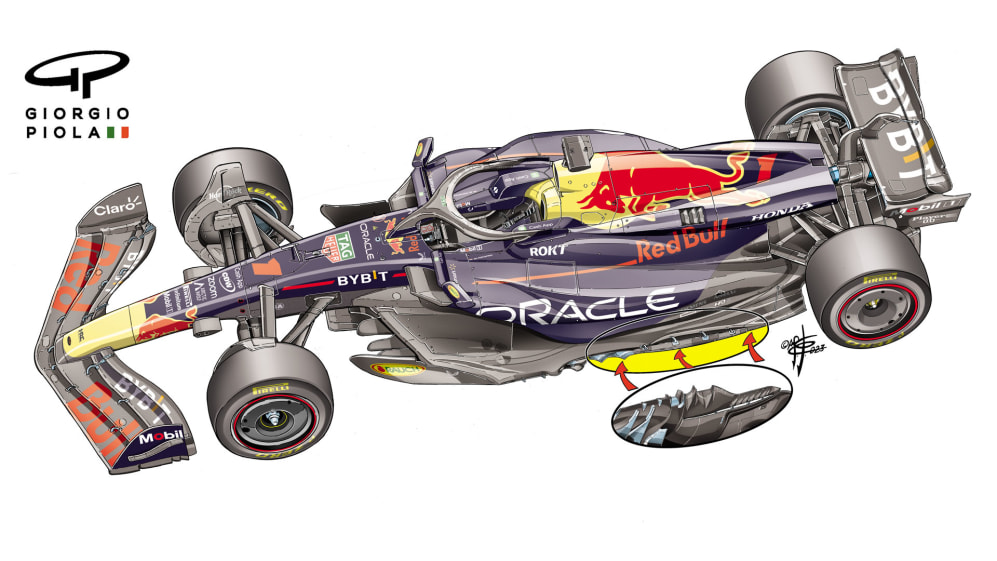 These seven small vanes would seem to be shaped to create further mini vortices which will keep the airflow sucked inboard for as long as possible along the length of the floor edge, even as that floor edge is narrowing ahead of the rear tyre.
TECH TUESDAY: How AlphaTauri's upgrade gives them a much-needed performance boost
The feature is believed to have been on the car since Barcelona, where the team submitted a small floor edge modification in the FIA car update list. It will probably not be a game changer in itself, merely a refinement, but will contribute to the fidelity with which the team is able to control the car's aerodynamics.
To read on, sign up to F1 Unlocked for free
You'll unlock this article and get access to:
Live leaderboard data
Epic experiences and rewards
Money-can't-buy competitions