Technical
TECH TUESDAY: The tweak behind Ferrari's Spanish slump?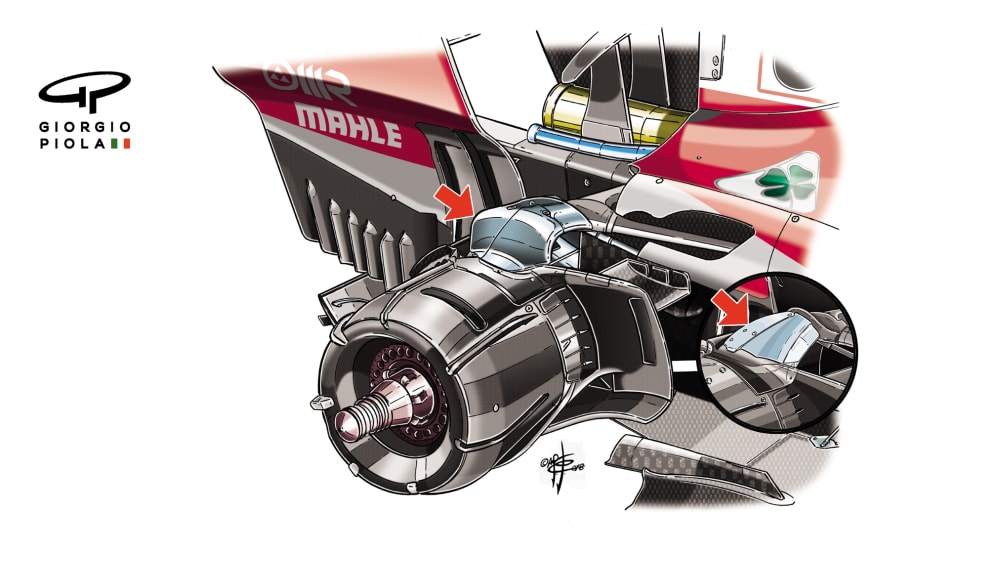 After proving themselves as the quickest team over the first four races, Ferrari struggled at the last round in Spain, with neither Kimi Raikkonen nor Sebastian Vettel able to use their tyres as well as the two Mercedes or Red Bulls. Mark Hughes and Giorgio Piola investigate the tech change that may have been at the heart of the issue – and what implications lie ahead for Monaco…
While conspiracy theories surrounded the coinciding downturn of Ferrari's form in Barcelona with the use of a new thinner gauge tyre by Pirelli, post-race testing revealed the problem to be even worse on the old-spec thicker-gauge rubber. Accordingly, the team are now trying to understand why they suffered with greater rear tyre degradation than they experienced during winter testing on the Spanish track with its succession of long duration, medium-high speed corners on a high-grip surface.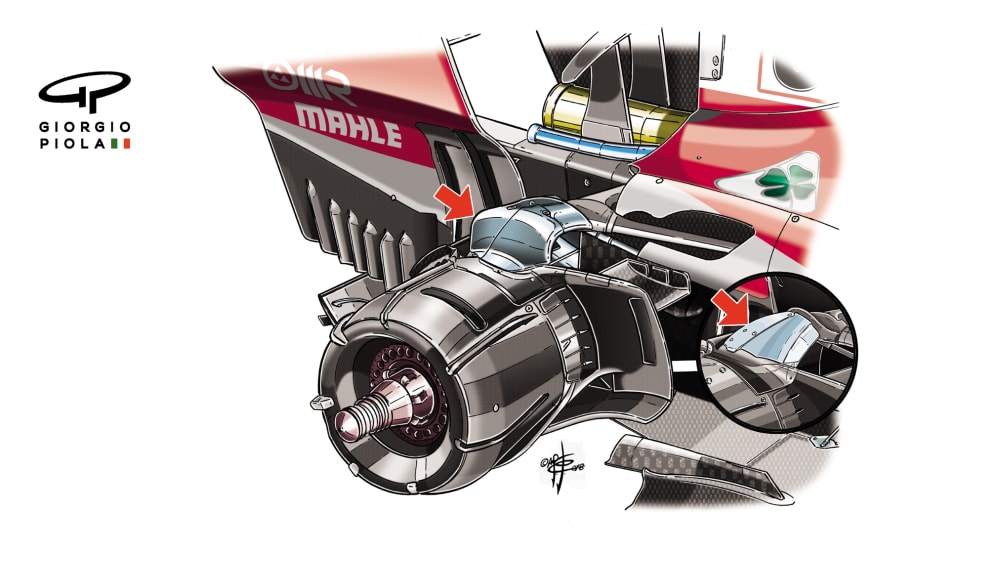 In Barcelona Ferrari changed the upper pick-up point of their rear suspension, opening the gap between the suspension lower and upper links to give a better airflow. Better airflow equals improved downforce, so this was in theory a logical step. This tweak is indicated by the red arrow in the image above, with the inset picture showing the previous layout.
Sebastian Vettel tried this revised version in practice and after his feedback it was fitted to both his car and that of Kimi Raikkonen's for qualifying and race. However, the team have since been trying to assess whether this change may have inadvertently contributed towards the car's greater appetite for rear rubber since February testing. How? Because the change in articulation of the suspension may have been enough to induce more heat in the outer shoulder of the tyre, taking it past the threshold at which blistering will be initiated.
Thankfully for fans of the Prancing Horse, Ferrari are not expected to suffer a repeat of their Barcelona tyre woes at Monaco this weekend. Consisting almost entirely of low-speed, short-duration corners on a very low grip surface, the Monte Carlo street track is almost the exact opposite in traits of the Circuit de Barcelona-Catalunya that exposed the tyre blistering problem on the SF71H. Nonetheless, the team will be working flat-out in the background to understand their tyre usage problems with future races in mind.