Technical
TECH TUESDAY: Why Leclerc's slimline Montreal wing wasn't just about helping him make progress from the back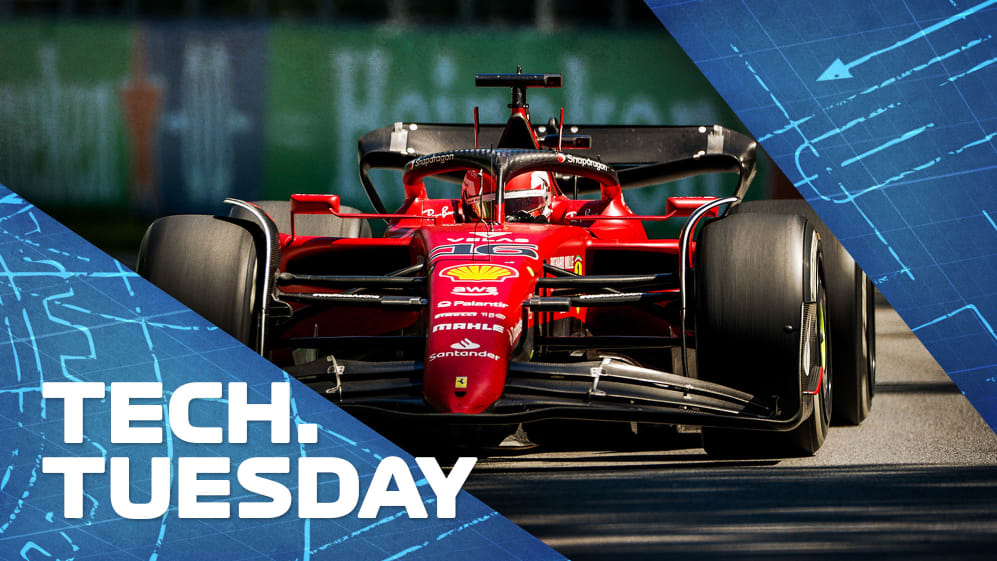 Although Charles Leclerc was using a new, lower-downforce variant of the Ferrari rear wing in Montreal than his team mate Carlos Sainz, this was about more than just giving Leclerc something to help him overtake from his penalised back-of-the-grid slot after taking a fourth power unit. F1 tech expert Mark Hughes delves into Ferrari's bigger plan, aided by the technical illustrations of Giorgio Piola.
The wing used on Leclerc's car at the Circuit Gilles Villeneuve is actually set to become the standard component at most circuits once enough examples of it have been manufactured.
It is a completely different family of wing to the extreme low-downforce wing raced at Baku. What Leclerc raced at Montreal is simply a lower downforce/drag version of the standard wing, without the Baku wing's straight-edged mainplane and very small lower surface area.
READ MORE: Leclerc calls Canadian GP 'super-frustrating' despite recovering from back row to P5
In Montreal, there was only one example of the wing, with Leclerc chosen to run it. If there had been enough for two cars with spares, it would likely have been on both cars. It's Ferrari's response to the pattern seen in the early-season races of their rivals Red Bull having greater end-of-straight speed. With this new variant of the wing, Ferrari have been prepared to make a small sacrifice in total downforce in exchange for a more-than-proportional reduction in drag. It is therefore a more aero-efficient wing.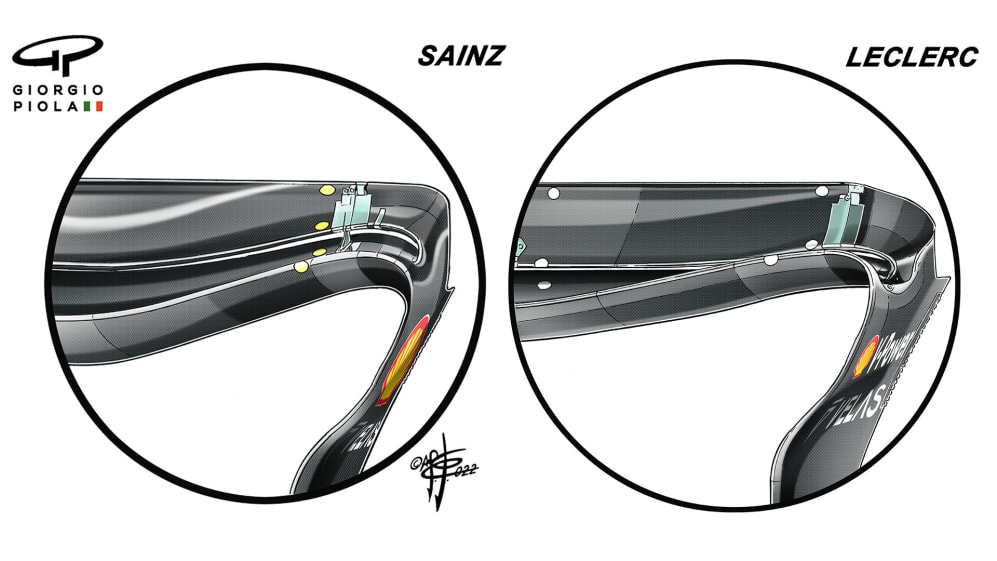 Ferrari engineer Claudio Albertini explained the background to the wing choices in Montreal. "With just one example, we could not risk it on Carlos's car, because if it had been damaged in qualifying and replaced with a different spec wing, he would have needed to start in the pit lane. With Charles, because he was taking the PU penalty and starting at the back anyway, we were able to have a quieter, low-risk qualifying.
READ MORE: Sainz proud to be 'fastest on track for first time this year' despite missing out on first victory in Canada
"It's an average level of downforce, similar to that used in Australia or Miami, but working on the efficiency to have lower drag… It's true that sometimes you realise when you see a rival where you can improve and you can see that [with] top speed, there was room to improve."
The new wing works in conjunction with a revised lower beam wing, with a narrower upper flap. The new wing has a straight-edged flap rather than the upswept standard one. The mainplane retains the outboard upsweep of the standard wing but the central section does not sweep down as dramatically.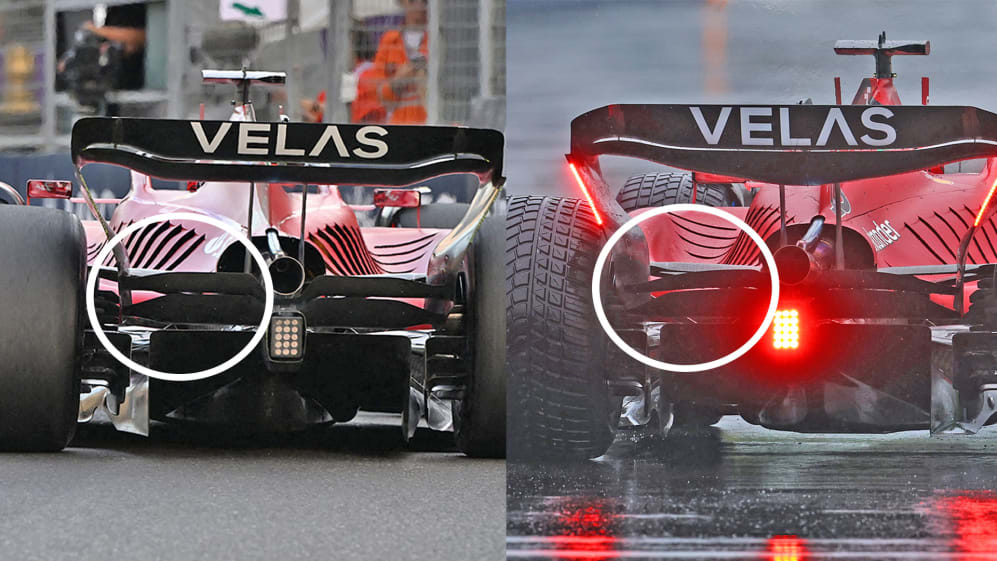 This creates a smaller area of lower surface and therefore a lower pressure difference between the upper and lower surfaces, as the airflow travelling over the lower surface does not have as far to go to meet up with the air travelling over the upper surface and so isn't forced to flow as fast. This reduces downforce (bad) and drag (good).
F1 NATION: Horner, Szafnauer, Vasseur and more take a look back at a thrilling Canadian GP as Verstappen extends title lead
The aim with improving the efficiency is to gain more lap time from the drag reduction than is lost from the downforce reduction (though this will vary according to track layout) and Ferrari feel they have achieved that with this wing.