Leclerc calls Canadian GP 'super-frustrating' despite recovering from back row to P5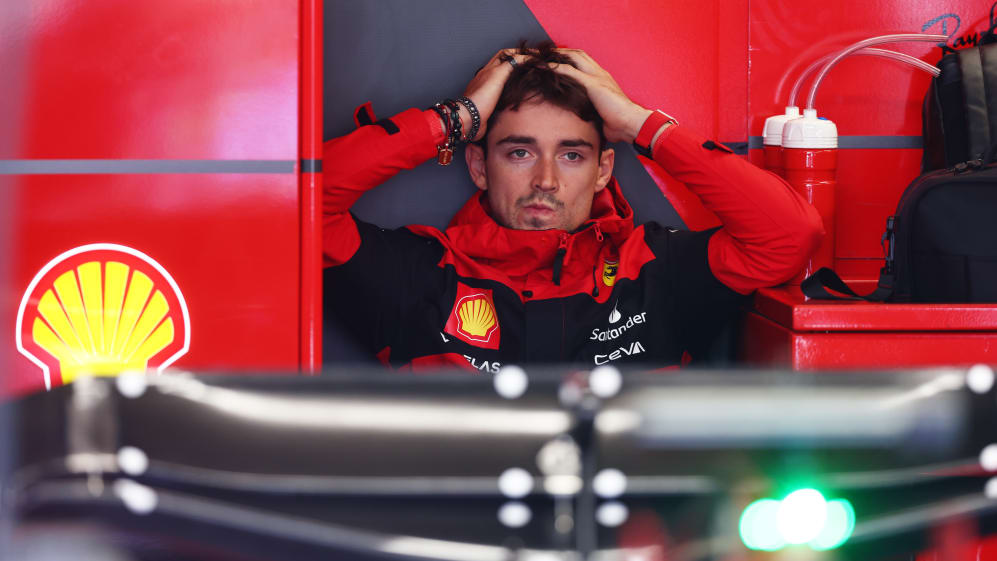 On paper, Charles Leclerc did a fine rescue job on his Canadian Grand Prix weekend, bringing his Ferrari F1-75 from 19th on the grid up to P5. But the Monegasque felt that more might have been possible, as he described his Sunday in Montreal as "super-frustrating".
Following his retirement in Baku, Ferrari opted to kit Leclerc out with a raft of new power unit elements, demoting him to a back row start alongside the similarly penalty-hit Yuki Tsunoda.
READ MORE: Verstappen survives late Safety Car to beat Sainz to Canadian GP victory
But despite Ferrari trimming Leclerc's wing to aid straight-line speed and overtaking, his movement up the order wasn't as rapid as he would have liked, the Monegasque driver getting stuck in a DRS train at one point, before spending Laps 21-40 trying and failing to pass Esteban Ocon's Alpine.
A slow pit stop, which dropped him behind a squabbling pack of midfielders he'd already passed once, compounded Leclerc's frustrations – although his strong pace in the final stint meant he was at least able to climb to P5, to claim 10 points.
"It was a super-frustrating race," said Leclerc. "The last part was nice but obviously the very first part I was stuck in a DRS train and I couldn't do anything. Then in the middle part of the race, I found myself stuck behind Esteban, who had much newer tyres, so out of Turn 10, when the tyres are actually making the difference, he had very good traction and that was enough for him to keep me behind all the time."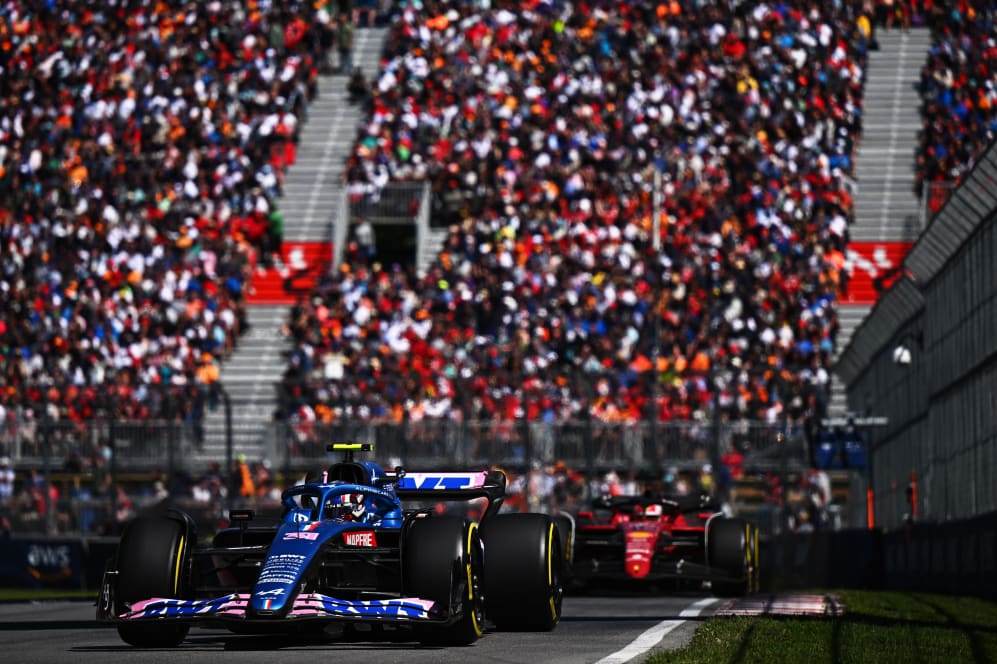 With Leclerc's fellow title protagonist Max Verstappen going on to take his fifth win in six races, a silver lining for the Ferrari driver was that Sergio Perez in the second Red Bull failed to finish, allowing Leclerc to close within three points of the Mexican's P2 in the standings.
But Leclerc was also buoyed by the strong pace of team mate Carlos Sainz, who finished the race less than a second adrift of Verstappen.
Asked if he felt he could have beaten Verstappen without his engine penalty, Leclerc replied: "I don't know, I have no idea because I haven't seen Red Bull at all during the race, they were just too far in front. But the feeling was good and whenever the feeling is good, that's a good sign.
READ MORE: Sainz proud to be 'fastest on track for first time this year' despite missing out on first victory in Canada
"Whether it was enough or not to beat Red Bull, I don't know. I think it's been close during the whole season and it would have been close today. I don't know but I felt like Carlos was strong today so this shows that it would have been close, as it has been with Carlos."
Leclerc added, meanwhile, that he'd been impressed by the pace of the Mercedes, Lewis Hamilton and George Russell finishing ahead of the Monegasque in P3 and P4 – with Leclerc predicting that if they can continue their current trend, they'll be in the hunt for victories soon.
READ MORE: Hamilton says there's 'more to come' after claiming first podium since Bahrain in Canada
"I don't have the full picture of the race today, but they looked strong," he said. "They looked much stronger than before, and if they are consistently at this level, then they can join this battle for the wins."