Technical
Testing explained: Rob Smedley on flow-vis paint
With aerodynamics, we're very interested in what the flow structures are doing on the car – and to find out, we can use something called flow visualisation paint, better known as flow-vis.
Flow-vis is a fluorescent powder that we mix up with a light oil, usually paraffin. You paint it liberally on the car, the car then goes out and as it's moving up to speed and going through a cornering condition, the paint dries as the light oil evaporates and you end up being able to visualise, very clearly, what sort of flow structures you've got.
Testing explained: Rob Smedley on aero rakes
When we then analyse that, we're usually looking for things like separation, as in where the flow's separating and we're not getting decent flow structures across the surfaces of the car. That can then tell the aerodynamicists a lot about what's going on upstream of that, and hopefully that helps them to rectify certain problems on the car.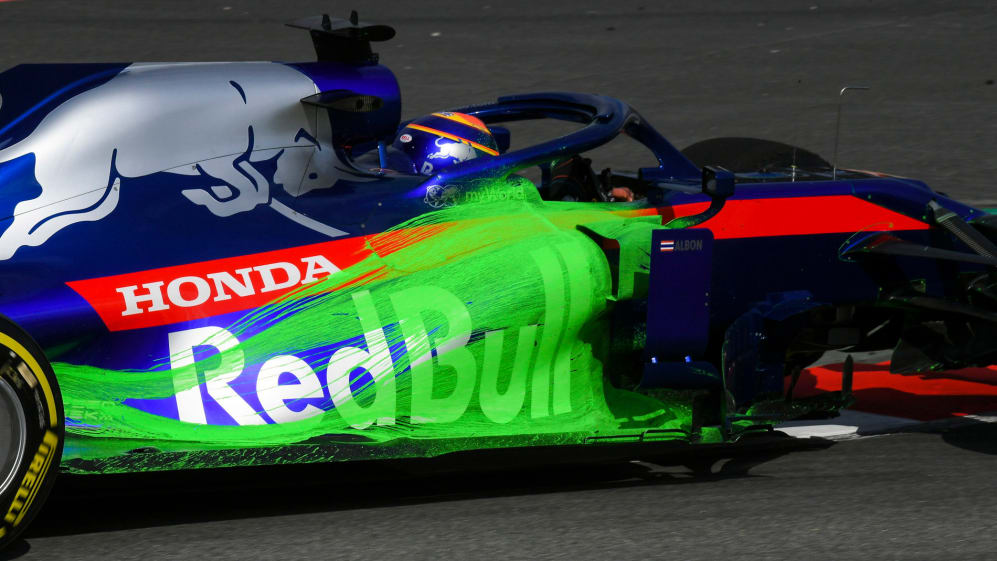 You'll often then see the teams looking to cover a car that's been running flow-vis with screens when it comes back into the pits. The dream for the other teams is to try and get bits of information about a competitor, so the screens just stop rivals getting pictures of your car with the flow-vis paint on it, which is going to tell a competitor a story about your car, or maybe tell them information which is key to what they want to do as well.
So that's flow-vis: it's a simple method, but very useful in a track environment, which is such a noisy environment in experimentation terms.