'That's why we're the best team in the world' - polesitter Hamilton hails Mercedes' strategy calls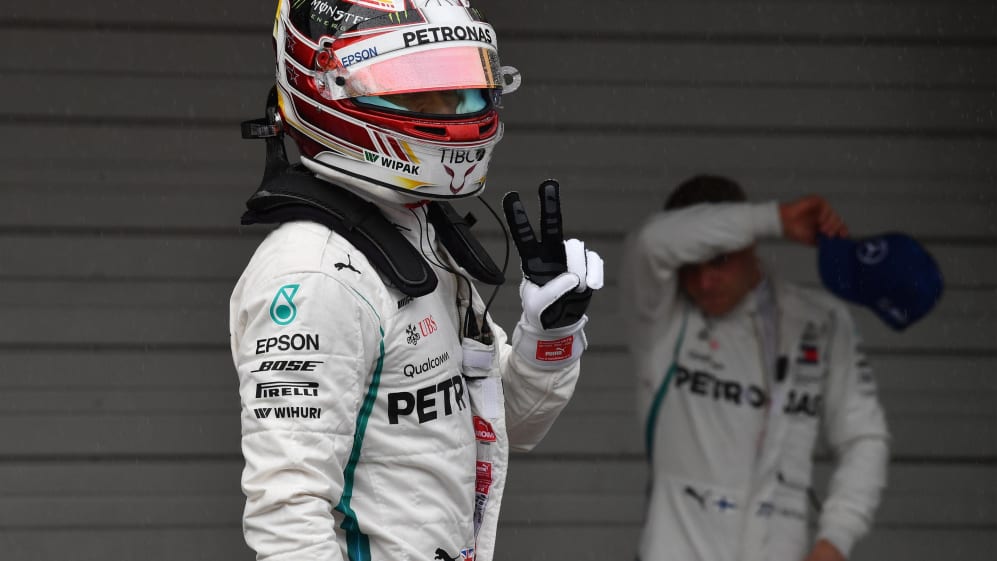 Toto Wolff called it a 'masterstroke', and in context to what happened rivals Ferrari, it was. In a qualifying session held amid changeable conditions in Japan, Mercedes made all the right moves and ended up with a fifth successive one-two in Suzuka qualifying - and unsurprisingly, Hamilton - 50 points clear of Vettel in the drivers standings and perhaps sensing check mate - was quick to praise those calling the shots after taking his 80th career pole.
The Suzuka Circuit was hit with rain on Saturday, and heading into the top-10 shootout, the conditions appeared to worsen, but Mercedes made the decision to send both drivers out on supersoft rubber while Ferrari risked the intermediates, sensing - and perhaps hoping for - a sudden downpour.
The track, however, remained dry in the early stages of Q3 and allowed both Hamilton and Valtteri Bottas to show the pace of their respective W09s, with the former getting a 1m 27.760s lap under his belt to ultimately secure another Formula 1 landmark.
Ferrari, meanwhile, could only salvage fourth and ninth after being forced back to the pits to change onto slicks.
"The team have done an amazing job this weekend," beamed Hamilton afterwards. "The call we made to go out in Q3 – which is probably the most difficult call, you saw all of us fumbling and trying to figure out what to do – the team were spot on with it and it gave us an opportunity to grab this pole position.
"While it was a bit of an anti-climax, because we didn't get to do the last lap - it's my 80th, I can't believe I have 80. I couldn't have done this without the team. We worked so hard on this car to refine it, improve it in all areas – and even in ourselves and how we function, the processes we go through, our communication, everything.
"It's really such an honour to race for this team, for the guys - and I'm just so thankful. A big thank you to everyone back at the factory. I'm so proud to be on this journey with them. Never in a million years did I think I'd get to 80."
With Vettel's already slim title hopes suffering another blow, Hamilton reiterated his belief that Mercedes have had the upper hand on the Italian squad this year when it comes to choosing the correct strategy.
"Look it's so difficult out there to make the right call. But I think that's another big difference that we as a team have made this year.
"Every team has smart people, but ultimately when it comes to being under pressure, making the right decisions, the right calls - that's why we're the best team in the world. And rightly so, they deserve that."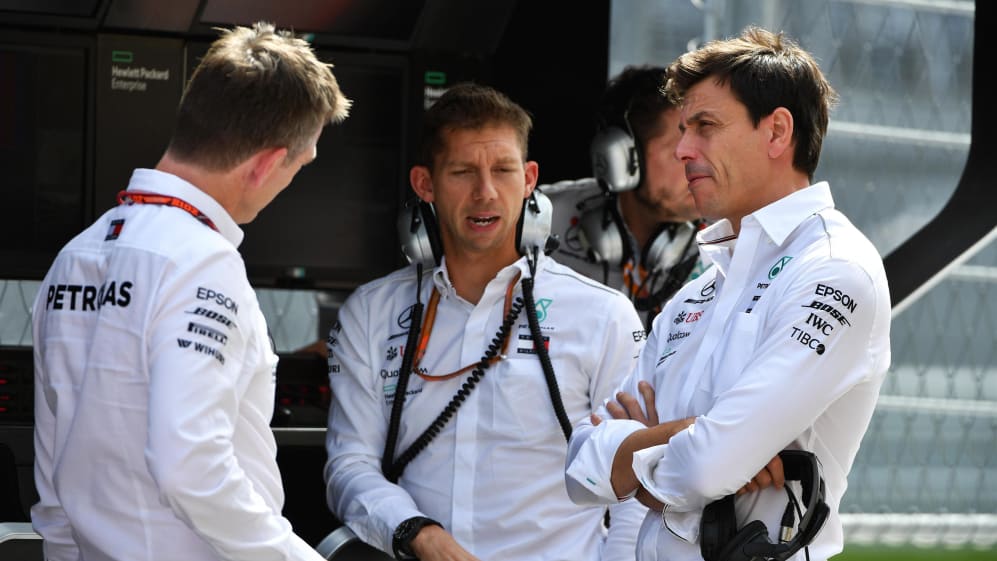 Mercedes Team Principal Toto Wolff made a beeline to the pit wall to congratulate the Silver Arrows strategy crew after it became clear Hamilton had secured pole, and he later added that Vettel faces an almost impossible challenge to beat Hamilton on Sunday.
"The guys just got it right," added Wolff. "There was lots of discussion on the strategy to exit on the intermediate vs the supersofts – and we made the right call just at the tight time.
"Yeah, it's a pretty grim starting positon for him (Vettel). I mean he has a fast car but obviously fighting against Lewis, if everything runs well for us, is going to be difficult off the start."