'That's what we like' – Verstappen pleased to take pole in 'hectic, long qualifying'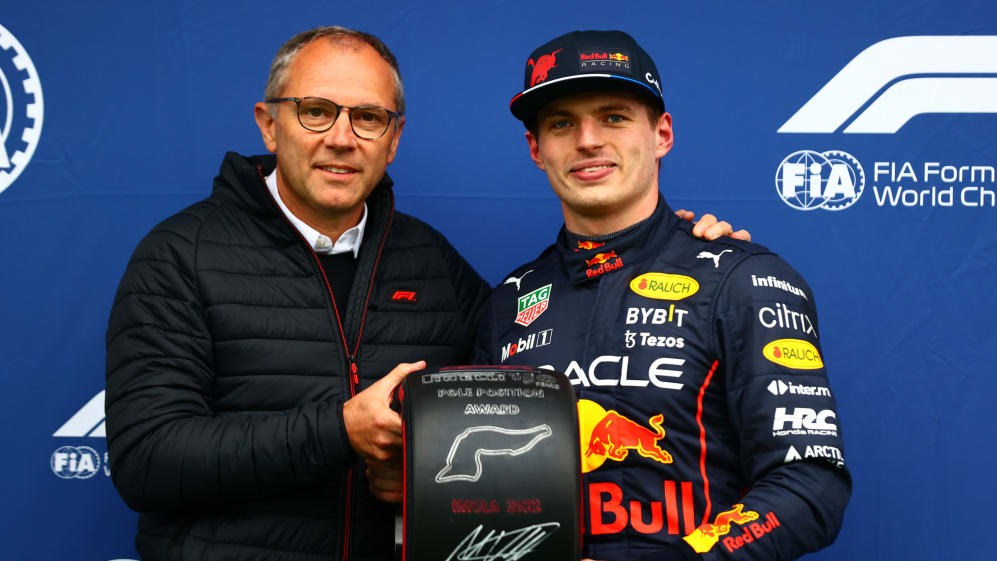 Max Verstappen took pole position to start the F1 Sprint from P1 at Imola, and after leading a session disrupted by five red flags he came away relieved with his table-topping performance.
The reigning champion entered Imola reeling after suffering DNFs at Bahrain and Australia, putting him sixth in the drivers' standings, but put in an assured performance in the wet at Imola to take pole position – meaning he will start tomorrow's Sprint in first place.
Afterwards, he reflected: "Yes, of course our first few races didn't go to plan, but we will try to have a good weekend here.
READ MORE: Verstappen takes pole position in dramatic wet-dry session ahead of Sprint at Imola
"It was tricky out there with the rain… It was very slippery to get the tyre temps to work. It was a hectic, long qualifying, but of course at the end happy to be here, it's an amazing track, it also really punishes you if you make a mistake; you know you can go in the wall.
"That's what we like – to make it really hard and difficult. Very pleased, of course with pole position. I know tomorrow and Sunday will be different in terms of weather conditions but at least it's a good start to the weekend."
Perez, on the other hand, managed to qualify seventh and was left disappointed by his showing in a session that saw Valtteri Bottas (P8) and Lando Norris (P3) crash out.
"Yes, it didn't work out. We got a few things wrong... I think at the start of Q3 we just went too early; we waited for a long time, couldn't have the right out-lap. We were just warming up the tyre and then we had the red flag and same story, basically, at the end.
"Disappointing day, but it's just the start of it [the weekend]."
READ MORE: How does the F1 Sprint work? The format explained ahead of Imola
With the Sprint on Saturday, Perez was at least left aiming to scythe his way through the field.
"Yes, certainly, I'm looking forward to tomorrow. Hopefully we are able to progress through the field and get a good start for Sunday."