Feature
The amazing secret life of Pirelli's F1 tyre chief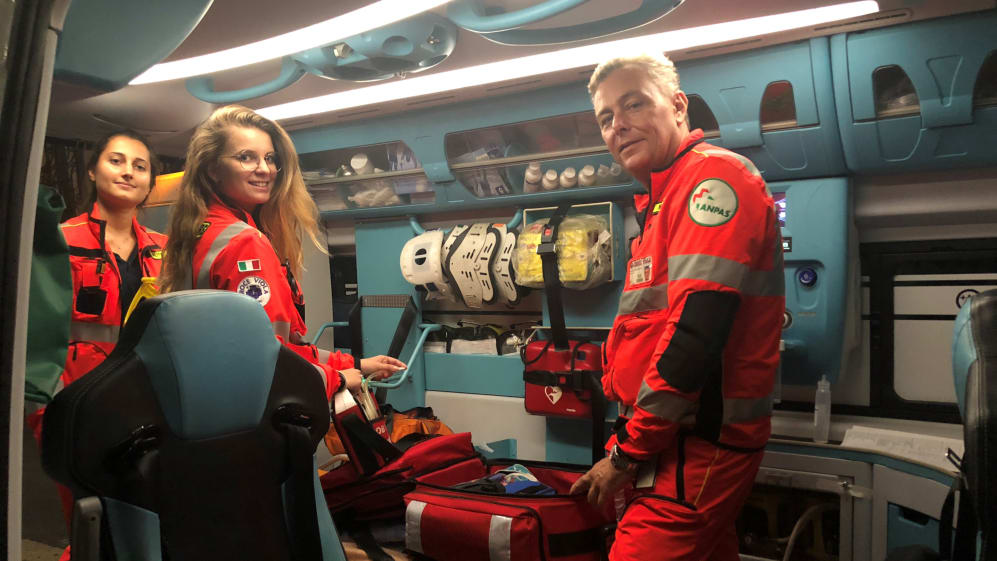 It's 7pm and Mario Isola has not long powered off his laptop and strolled out the door at Pirelli HQ in Milan. But rather than heading home and unwinding, the 48-year-old F1 tyre chief darts across town and following a quick clothes change and some sustenance, he kicks off his next 10-hour shift.
Only this time, he'll be behind the wheel rather than at a desk, his ride will have blue flashing lights and he won't be collecting a second payslip come the end of the month. Isola, you see, is not only the man who oversees Pirelli's F1 programme, but also an ambulance driver and paramedic; one of thousands of people who volunteer their time to provide a vital role that helps strengthen Milan's medical service.
"It's a choice, I'm not a hero," Isola tells Formula1.com during a chat on the Pirelli stand at the Autosport International Show. "It's a big family. We are 140 volunteers in my association and we're not one of the biggest, it's actually one of the smallest. You make great friends and you have a lot of tough experiences together.
"Sometimes, you might get called out to see an elderly man who can't sleep because he's got stomach pain. Other times, it might be a car accident where young people have died. They can be very tough situations and it brings people together. You realise in seconds, your life can change."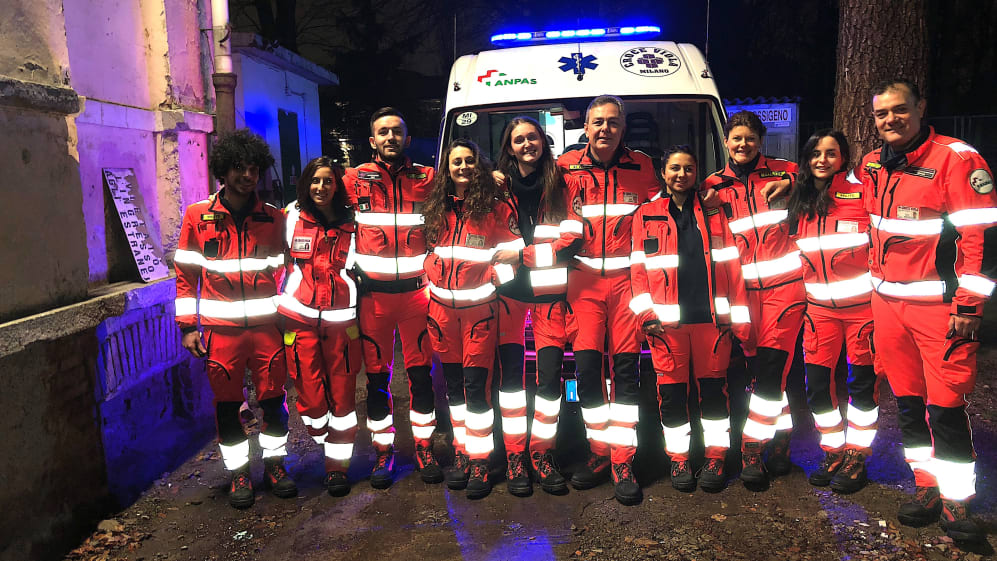 Isola joined Pirelli in 1996 and has been there ever since. His first job was testing road tyres; his bosses impressed by his car control skills, the Italian having raced go-karts for 10 years. Since then, he has risen up through the Italian company, moving across to the racing programme and now heading up the F1 project. It means he travels to all of the races, plus is present for tests dotted throughout the year.
It's a demanding schedule, but one that he dovetails with his ambulance driving duties - as he has done for the last 30 years. "I love doing it," says Isola, a charismatic and very popular figure in the F1 paddock. "It's an activity that opens your eyes and you realise there is something different in the world that is not just F1 or motorsport. It helps reinforce the idea that I'm lucky. I grew up in a good family, I had opportunities."
Traditionally, volunteers commit to one night per week, every week, but Isola's F1 commitments means he can't do that. So he compensates as best he can by doing a series of shifts during F1's off-season, so this year he did a run over Christmas, and slotting in whenever is practical during the season.
So how did Isola get involved? "I started when I was 18 because I had some friends doing it," he says. "In Italy, you can do it as a volunteer. Obviously you have to follow training and you have to pass the exam. Every year, we have retraining to refresh our skills. It's a second job, I would say!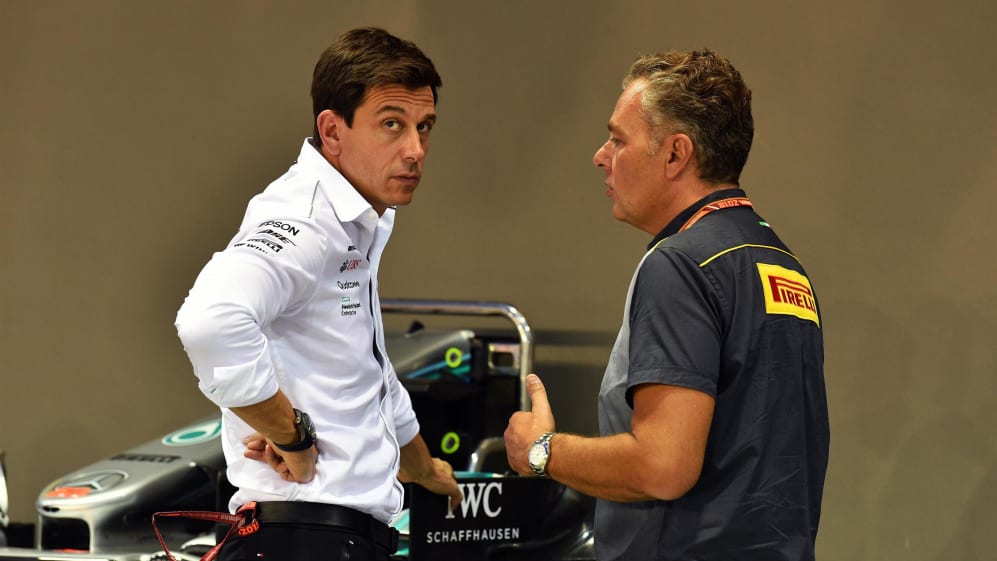 "It's important that we have the right degree of knowledge and preparation, because we are involved in anything from a heart attack to a car accident, everything. We are coordinated by the emergency system. If you need an ambulance, and you call the European number 112 and we are close to the event, we have the mission to go there."
But it's not just about driving ambulances. It's much more than that, which is why there's more than 100 hours of training and a series of exams required before you can become a member.
First, you have a written test of 50 questions. Then a practical exam, which is a simulation of an event. You will be tested on resuscitation and the use of a defibrillator, as well as techniques required for trauma. "You enter the room and there is somebody on the floor, they explain what the simulation is - it could be a broken bone, or a car accident - and you have to apply the techniques like in a real situation," he says.
While training, you can be the fourth member of the team, and watch how the team carry out their duties. On passing the exam, you can officially join the team. After you've completed additional training, you move into the second role, which is responsible for operations and deciding how to deal with the injured person. The final step is receiving training to become a driver, who is in charge of the whole crew.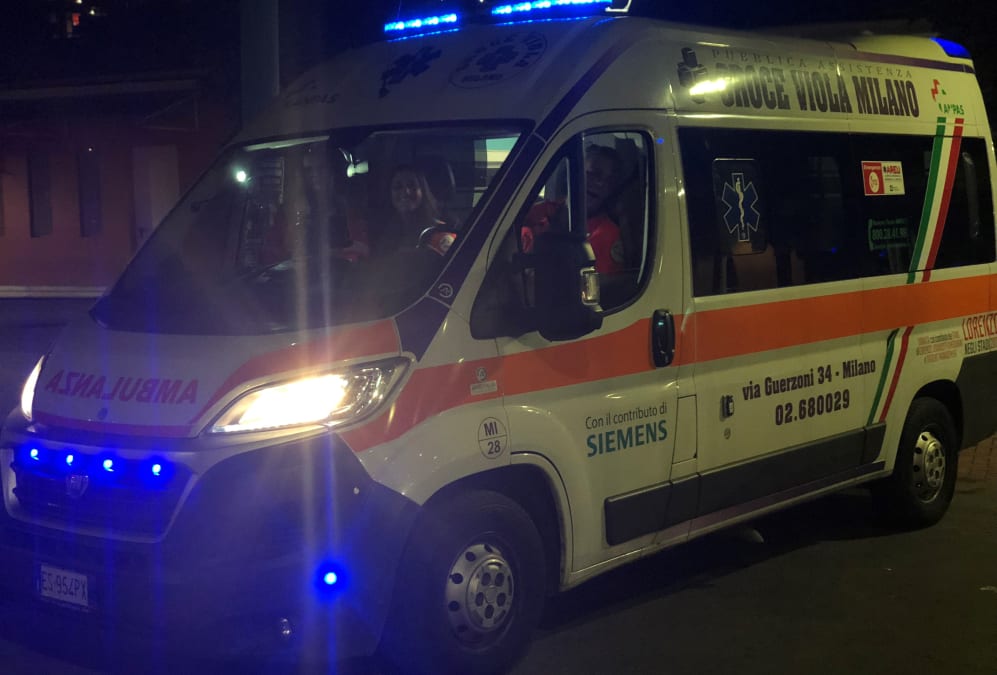 "We don't have a lot of drivers, so usually when I'm on shift, I have to drive, but when I have another driver with me, I like them to drive and I stay on the side and I work as a team leader, as you have a lot more contact with the people," says Isola. "If you drive, you still work with them, but you have to drive and the others are in the back. If you're the team leader, you have a lot more contact with the people."
Around 15 years ago, Isola felt specific training was needed for would-be ambulance drivers, so dangerous can the task be – so together with five others, he created a course that is used by around 100 instructors and has since trained around 5,000 drivers.
"Driving is not easy," says Isola. "You have to pay a lot of attention when behind the wheel. You have to be very fluid because there are people in the back of the ambulance. In a big city like Milan, but it's the same everywhere, it's dangerous sometimes because some people don't respect the ambulance."
This Thursday, Isola will do a day's work at Pirelli, then complete an ambulance shift that starts at 7pm and ends at 5am before heading home to get a few hours' sleep before catching a flight to attend the Monte Carlo Rally.
So if you're in Milan, keep an eye out for those flashing blue lights – it might be Pirelli's multi-skilled tyre chief. If you're not, spare a thought for him and the thousands of volunteers who give up their time for free next time you see an ambulance in your rear-view mirrors...