Feature
The best engine partnerships in F1 history
The 2018 season will see two teams beginning brand-new relationships with engine partners: McLaren with Renault and Toro Rosso with Honda. In anticipation, we cast an eye over the most enduring and successful constructor-power unit collaborations in F1 history, starting with an extremely familiar one…
McLaren and Honda
Duration: 1988-1992, Titles: 8, Wins: 44, Poles: 53, Podiums: 91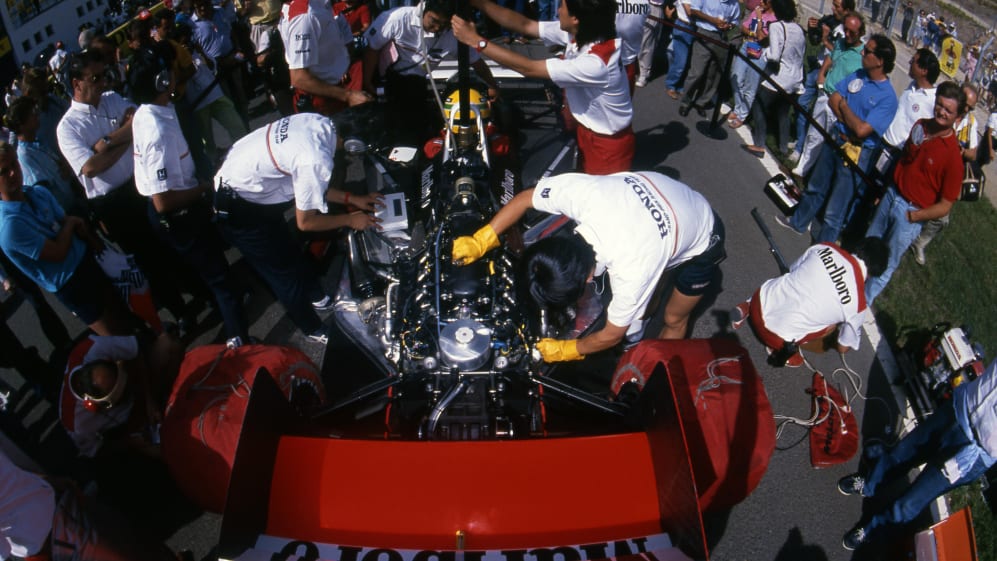 Their latest link-up may have been something of an unmitigated disaster (sorry for the reminder Fernando!), but McLaren and Honda's original relationship - the one that inspired them to rekindle their partnership in the first place - was anything but. In fact, you could make a strong argument for it being the greatest ever between an independent team and a manufacturer. Over five full seasons together the Anglo-Japanese alliance won 44 of 80 races, and scooped four constructors' titles and four drivers' crowns (including all three of Ayrton Senna's world championships). The piece de resistance? Undoubtedly 1988 when, with Senna and Alain Prost behind the wheel of the technically brilliant MP4/4, McLaren-Honda won 15 of 16 races. How different things could have been if McLaren boss Ron Dennis hadn't been able to get his hands on Williams' coveted Honda supply deal – but more on that below…
Williams and Renault
Duration: 1989 – 1997, Titles: 9, Wins: 63, Poles: 79, Podiums: 141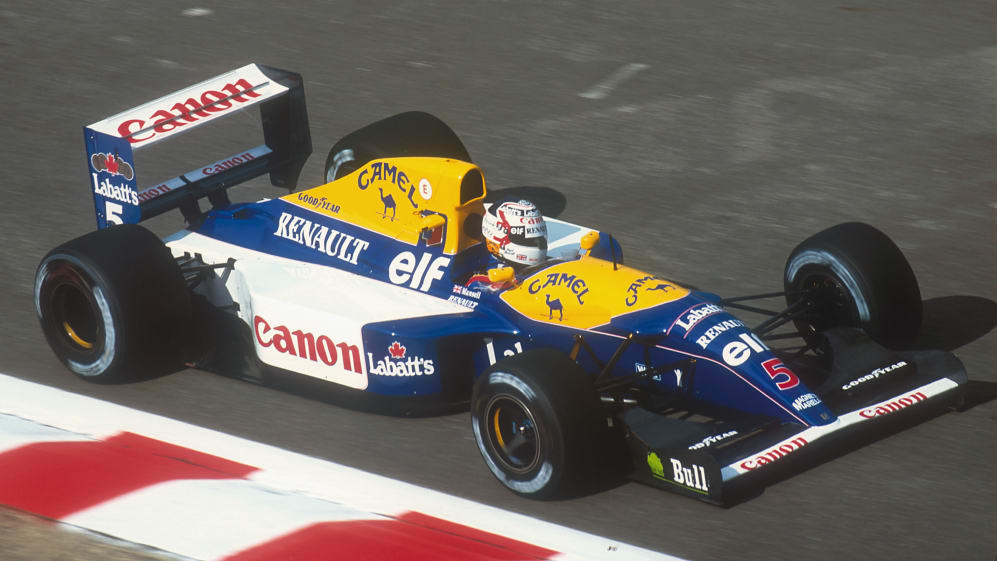 Left in a hole after parting ways with Honda, Sir Frank's famous team endured a miserable year with Judd power in 1988 before joining forces with Renault in '89 for the first year of the new, normally-aspirated engine regulations. It would prove the most fruitful engine partnership in Williams' history, with the French manufacturer – and their innovative approach to powerplant design – the perfect foil for the increasingly technologically advanced and adventurous team. Mutliple wins in their first three seasons together built to double championship success in 1992, 1993, 1996 and 1997, with a further constructors' title in 1994. Renault pulled out F1 at the end of '97, leaving Williams with an unofficial version of their previously world beating engine, developed and supplied by Mecachrome. The team's fortunes flagged accordingly.
McLaren and Mercedes
Duration: 1995-2014, Titles: 4, Wins: 78, Poles: 76, Podiums: 231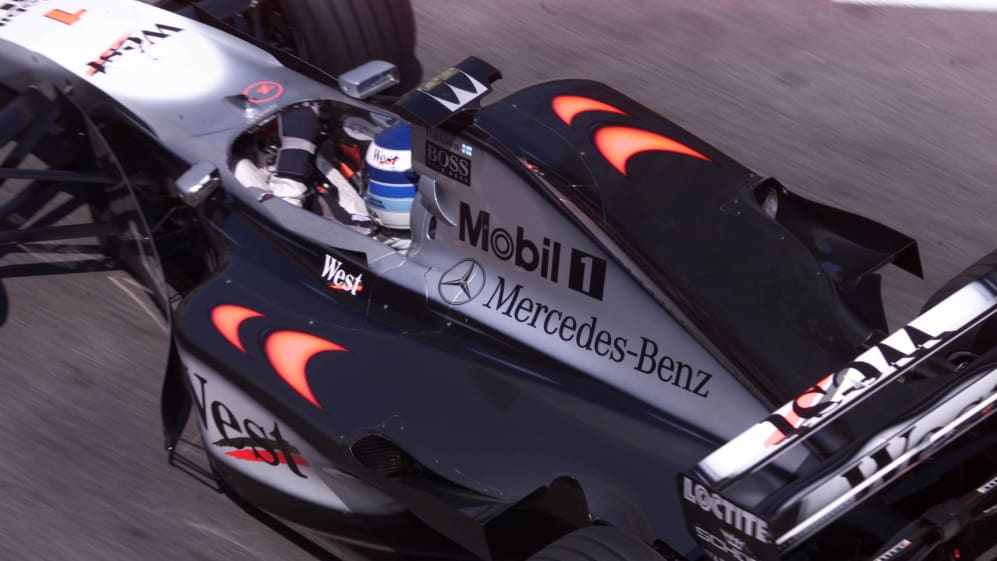 Like Williams, McLaren struggled in the immediate aftermath of the end of their Honda supply deal, punching above their weight with customer Ford engines in '93 (helped by the brilliance of Senna) before a truly miserable experience with Peugeot in '94. But hope was on the horizon for the Woking team in '95 in the form of a three-pointed star, as McLaren began what would be an era defining 20-year partnership with Mercedes. The German marque had become reacquainted with F1 via Sauber in '93, but had been slowly building their presence, and with design guru Adrian Newey also moving across to McLaren from Williams, the stage was now set for success. Things started quite slowly for the new alliance, with eight podiums spread over two seasons, but in 1997 it all began to click with the team winning three races. Elite status regained, the combination would go on to capture four world titles over the next 17 years (two for Mika Hakkinen, one for Lewis Hamilton, one constructors' crown), but in truth they could – and probably should – have won more, even taking into account the Schumacher-led Ferrari juggernaut. But make no mistake: for sheer longevity and consistent high-end performance (231 podiums!), this was one of the best technical partnerships Formula 1 has ever seen.
Lotus and Ford-Cosworth
Duration: 1967-1983, Titles: 9, Wins: 47, Poles: 56, Podiums: 97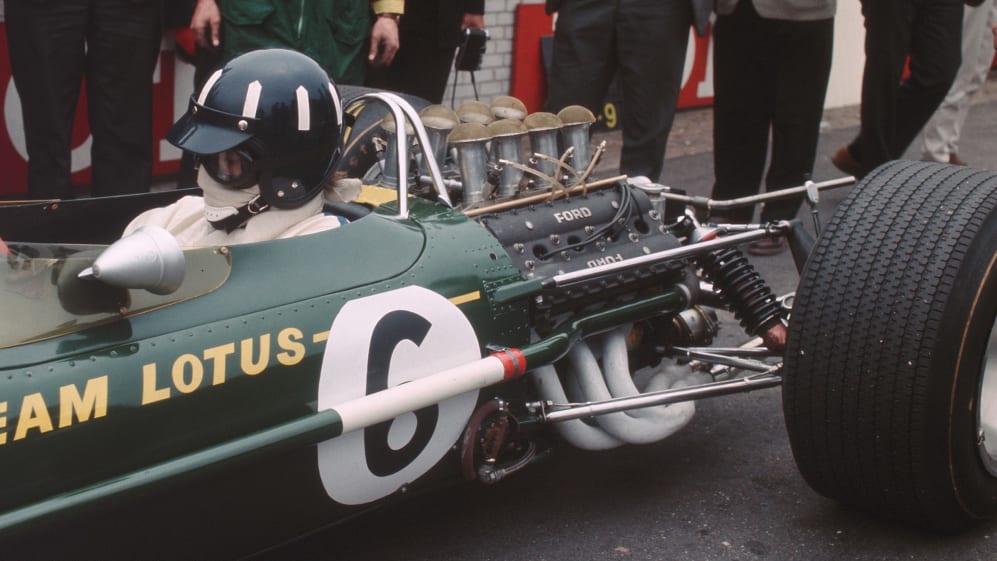 It's been called the best engine in F1 history – and for good reason. For more than a quarter of a century, Cosworth's DFV (and it's variants) was the off-the-peg powerplant of choice for independent F1 teams, driving the likes of McLaren, Williams and Tyrrell to wins and world titles. But the team most synonymous with the engine was the one that brought it to F1 in the first place: Lotus. The partnership began after Lotus team chief Colin Chapman proposed to Cosworth that they design a brand-new F1 unit, which was to be funded by Ford. Chapman had high hopes - and he wasn't to be disappointed. When the engine was finally bolted into one of his cars three races into the 1967 season in the Netherlands, Lotus proved the clear class of the field, with Graham Hill taking pole and team mate Jim Clark the victory. It was to be the first of 47 victories for the partnership, which lasted until the end of 1983 and included four drivers' and five constructors' titles.
Red Bull and Renault
Duration: 2007-2017, Titles: 8, Wins: 55, Poles: 58, Podiums: 147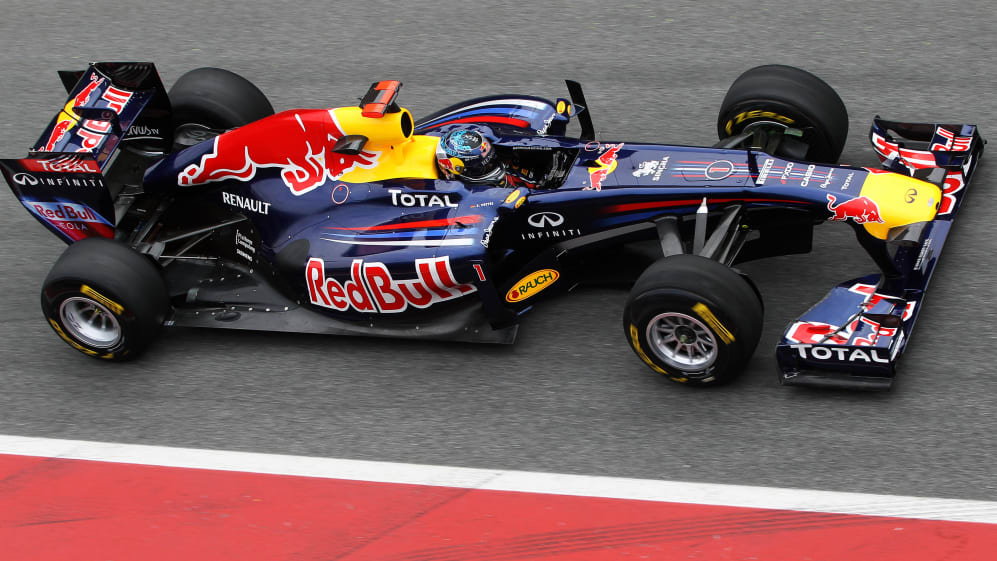 Red Bull had single seasons under Cosworth and Ferrari power before landing on Renault power in 2007 – and they've been with them, for better or worse, ever since (even if the engines are now badged TAG Heuer). It's not always been the easiest of relationships – especially following F1's switch to 1.6-litre hybrid turbos in 2014, since when Renault have by their own admission struggled at times with reliability and power output – but when it's worked, it has really worked. Between 2010 and 2013 the combination enjoyed double title success for four consecutive years, with Renault being able to claim a lot of the credit for that, particularly on the engine software side where their work helped make Adrian Newey's all-conquering Red Bull RB7 of 2012 – with its clever exhaust-blown diffuser – so effective in the hands of Sebastian Vettel.
Cooper and Climax
Duration: 1957-1965, Titles: 4, Wins: 14, Poles: 10, Podiums: 48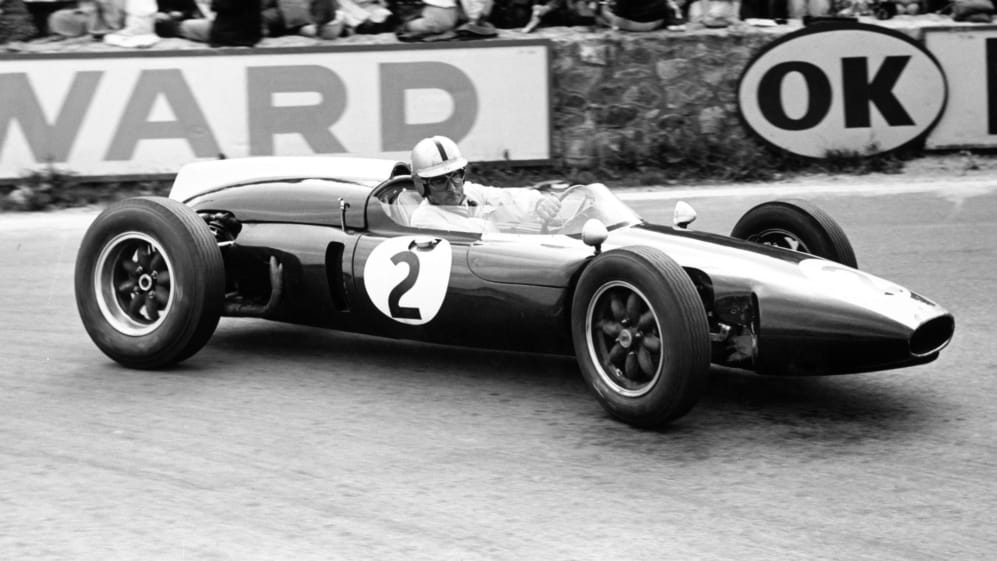 Climax helped revolutionise F1 in the Fifties, with their powerful, light, reliable and cheap engines being bolted into many a car. Lotus scored more wins with their units than anyone else, but the partnership that makes our list here is Cooper-Climax, for it was they who ushered F1 into the modern age when they 'put the horse behind the cart' – or in other words designed a rear-engined car. The little T43, with its 2-litre 4-cylinder Climax unit, first appeared at the 1957 Monaco Grand Prix where it received many a raised eyebrow as Jack Brabham finished five laps down in sixth. The following year, however, the new approach received maximum validation as Stirling Moss and Maurice Trintignant used their nimbler, privately entered Cooper-Climaxes to see off the 2.5-litre front-engined favourites in the first two races of the year in Argentina and Monaco. Jack Brabham would subsequently win consecutive world championships with evolutions of the car and engine, cementing the combination's place in F1 history for good.
McLaren and TAG (Porsche)
Duration: 1984-1987, Titles: 4, Wins: 25, Poles: 7, Podiums: 54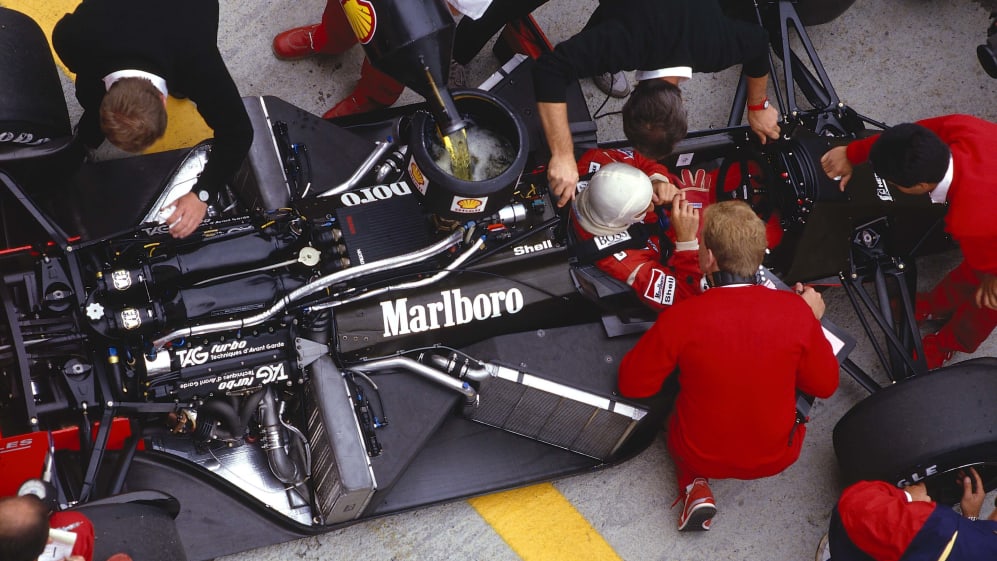 Ron Dennis's desire to push McLaren towards Honda for 2015 was at least partially based on his belief that as an independent team you need a dedicated engine partner to win world championships – it's not good enough to be a customer. It didn't work out with the Japanese manufacturer this time around, but he did have success with the same approach when he took over at McLaren in the early 80s, after persuading Williams sponsor TAG to switch allegiance and fund a Porsche-built turbo unit. Made to chassis designer John Barnard's specifications, the new engines were a revelation when they were introduced in 1984, with the team winning 12 of the 16 races and scoring nearly two and half-times more points than closest rival Ferrari. Niki Lauda beat team mate Alain Prost to the title by half a point, but the Frenchman would win his first crown the following year as McLaren did the championship double again. The winning might have continued for another two years as well, were it not for the resurgence of rivals Williams, who knocked them back to second - but more on that below…
Williams and Honda
Duration: 1983-1987, Titles: 3, Wins: 23, Poles: 19, Podiums: 47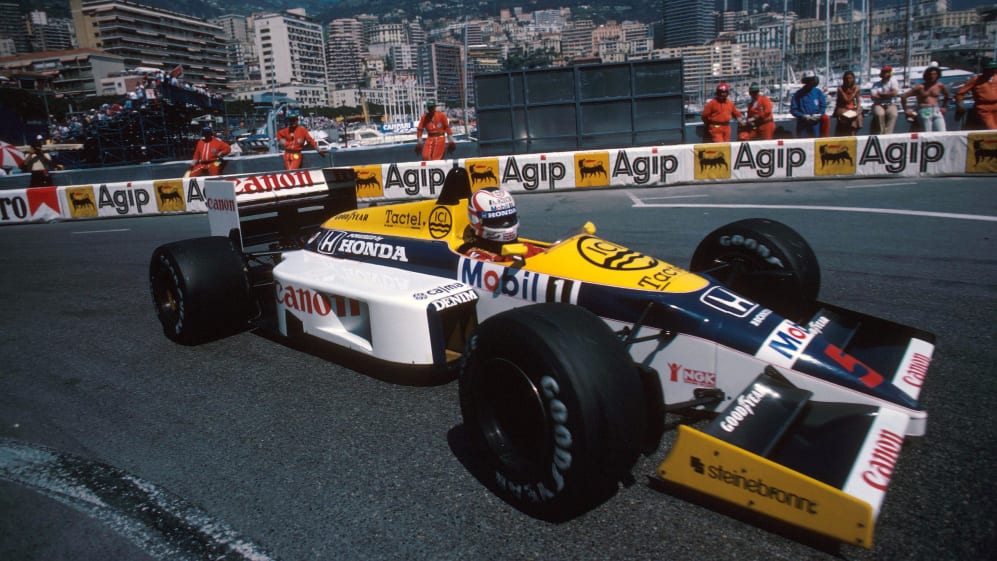 Having built their reputation on Cosworth power, Williams jumped aboard the turbo train in 1983 after linking up with Honda. The Japanese company had been reacquainting themselves with F1 via the small Spirit team, but had shown enough promise to convince Williams to pounce, and although 1984 was blighted by unreliability, the partnership hit its stride at the end of 1985, winning the final three races. That lay the foundations for two dominant years as, with Nigel Mansell and Nelson Piquet in the drivers' seats, Williams won 23 races, one drivers' title and successive constructors' crowns. But behind the scenes all was not rosy - Honda was ill amused that Williams' warring team mates had taken points off each other in '86, thereby allowing McLaren's Alain Prost to pounce in a thrilling final round. They reportedly weren't too happy either when, having suggested replacing Mansell with a dedicated number two in Satoru Nakajima to avoid a repeat, Williams turned them down flat. Thus Honda left for McLaren, and a partnership that had promised much more came to an end.