'The car was on fire' – Baku pole-sitter Vettel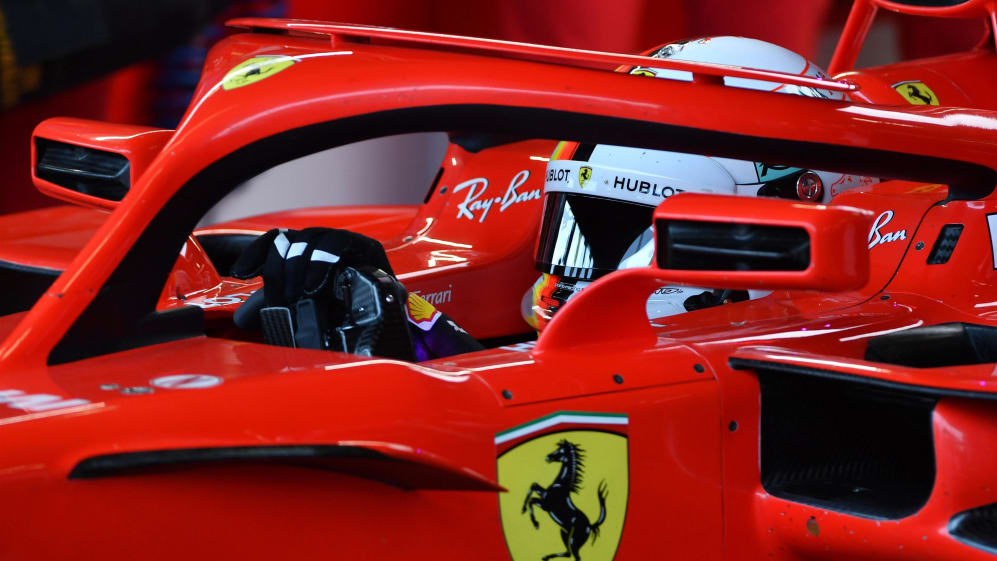 Sebastian Vettel may have "got too excited" on his final lap in Baku qualifying and made a mistake, but the Ferrari driver's first effort was so good, it earned him his third successive pole position…
It's the first time in the turbo hybrid era that Vettel has taken three poles on the bounce, the last time coming in Italy, Singapore and Korea in 2013 when he raced for Red Bull and went on to clinch what was his fourth consecutive drivers' championship.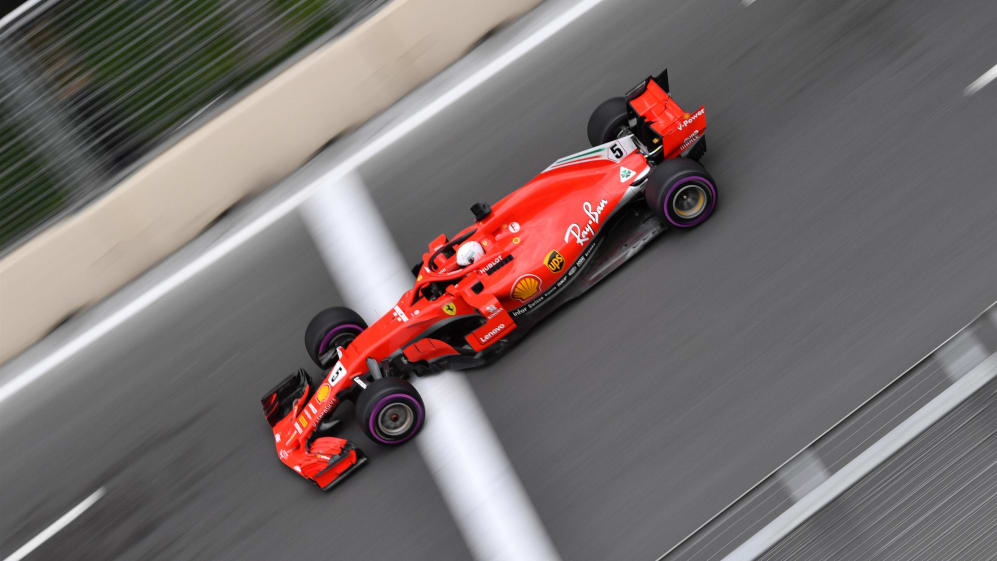 The car was on fire straight away, then I think I got a bit too excited for Turn 3
Vettel said he lacked the rhythm on Friday in Azerbaijan, but the championship leader and the Prancing Horse found something overnight that transformed his feeling in the car.
His first Q3 lap was strong, but he feared all was lost when he locked up on his final run in qualifying and was forced to back off.
"We changed the car overnight and found more performance," said Vettel. "I felt the car was good Q1, Q2 and in last sector of qualifying, I knew I had the car that does what I want.
"I felt I could get a good lap together. The first lap I was really happy. Maybe two tiny bits where it wasn't exactly perfect.
"I knew on the second run, the track would ramp up and I had to go out there again.
"The car was on fire straight away, then I think I got a bit too excited for Turn 3 and tried to brake quite a bit later than before. The front left was flat-spotted.
"I wasn't sure whether I go straight or do I try to hang onto it. I tried to hang onto it.
"I was quite upset at the time, as I burned my shot, and I didn't know what was going on around me. I aborted the lap and when I came in and was told I was on pole, I was really happy."
Vettel joked he doesn't have a crystal ball with which to predict the result tomorrow, but he is hopeful of a strong outcome as he now feels comfortable in the car around the tight Baku streets.
"It will be an intense race, here anything can happen," he said. "Safety cars are very likely. The good point was our car was very good this afternoon which should put us in a good place tomorrow.
"Yesterday, I struggled with confidence and trust in the car and just rhythm, which is important round here. Today, when it clicks, it just keeps coming. It was really enjoyable."
Vettel currently leads the drivers' championship by nine points from Lewis Hamilton, who starts Sunday's race alongside him on the front row, with Valtteri Bottas a further five points back in third.