'The car was on rails' says Verstappen as he extends title lead with third win in a row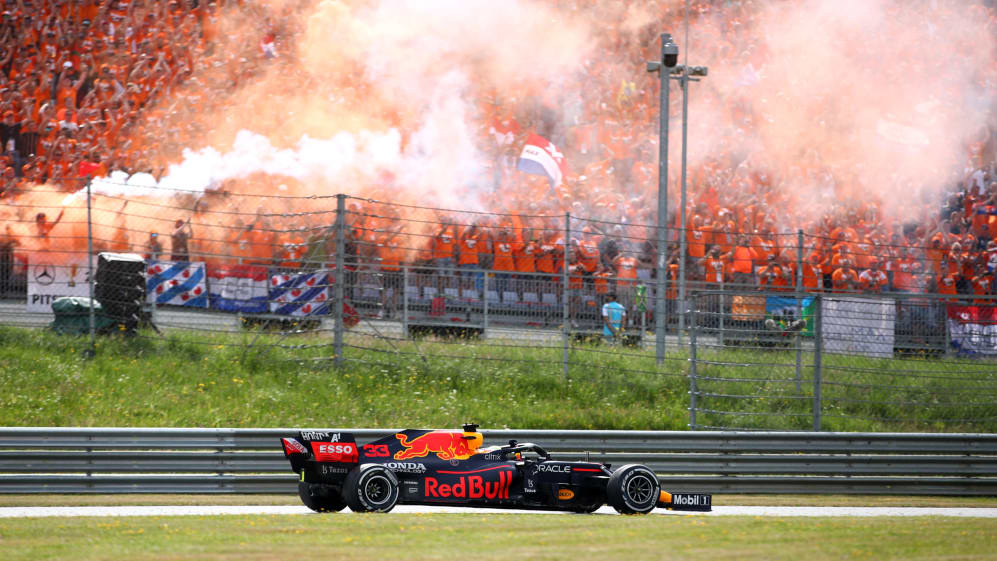 Last week it was at the Styrian Grand Prix; this week Max Verstappen was unstoppable at the Austrian Grand Prix held on the same track. And the Red Bull racer said he was "amazed" by the performance of his car this weekend as he won ahead of Valtteri Bottas and took the Fastest Lap bonus point to boot.
Verstappen took pole position by just 0.048s over Lando Norris on Saturday but today he put on a show of dominance, pulling away after the early Safety Car restart (for Esteban Ocon's retirement), pitting for hards on Lap 32 and then Lap 60 to take his 15th career win by 18 seconds.
READ MORE: Verstappen waltzes to second win in a row at Red Bull Ring, as Bottas beats Norris to P2
Asked how he felt after the race, he replied: "Incredible to be honest. The car was on rails. I mean on every tyre set we put on, it was really enjoyable to drive, and yes, pretty insane. I'm a bit amazed myself how today went; I didn't expect it to be like this.
"Incredible job by everyone to deliver something like this. Of course, when you go into the weekend everybody sees you as the favourite, but it's never easy to actually always deliver what we did today. A great effort by the whole team and also by Honda – I think the whole package these two weeks, especially here, has been incredible."
What's more, the championship leader delivered his fifth win of the season in front of vast swathes of orange-clad fans who brought an incredible and electric atmosphere to Red Bull's home circuit, as F1 raced in front of a full house for the first time since 2019.
DRIVER OF THE DAY: Fearless drive to P3 gets Norris your vote in Austria
He added: "Also the car, I think we improved it compared to last weekend – we'd done a few things to try and make it last a bit better in the race and I think that showed today. And what was very enjoyable to see was all the fans back, to see that crowd – we definitely missed that atmosphere around the track – with so many people."
The Dutchman paid particular focus to his car's performance and said he didn't expect so much of an improvement for the Austrian GP – before calling for his team to repeat this performance in the next round at the British Grand Prix in two weeks' time.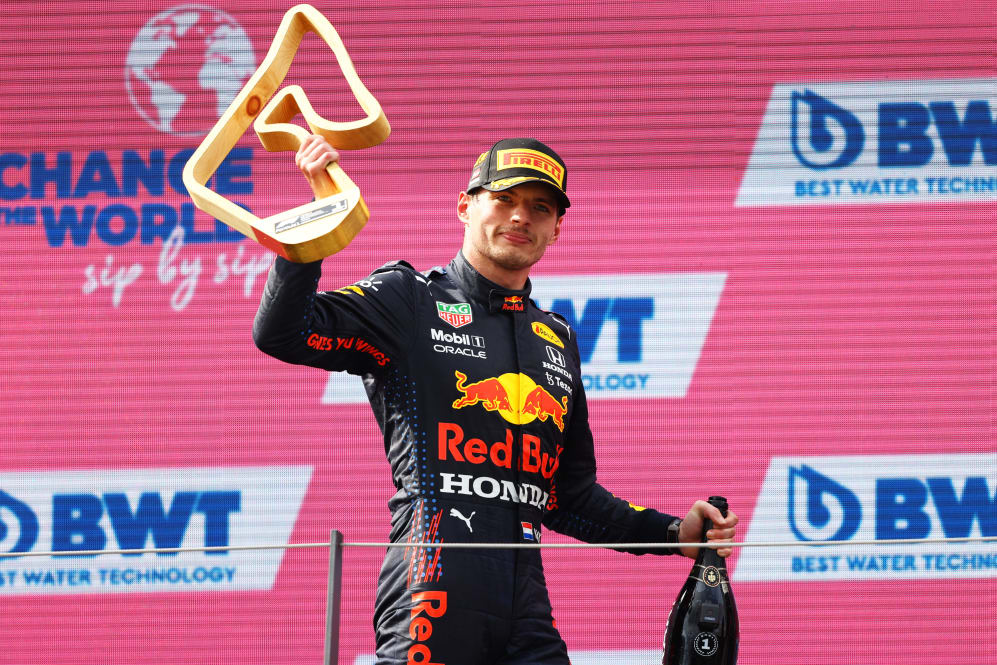 "Definitely this week it [the car] was better," he said. "We need to make sure every weekend we are back up there and need to make sure that we basically use the whole potential of the car.
"I mean we had a good car here in Austria; it was just very dominant, but we need to make sure that in Silverstone we are there again and that's what we'll look into now, to make sure we are very competitive there.
WATCH: Raikkonen and Vettel collide on final lap of Austrian GP
"I'm enjoying it but I'm also very focused on the rest of the season. It's still so long and still a lot of points you need to score," he concluded.
Verstappen leaves Austria with a 32-point advantage in the championship over Lewis Hamilton, while Red Bull picked up 34 points to extend their lead to 44 points over Mercedes – with Hamilton's home race up next.