Feature
Behind the scenes with Carlos Sainz: Heat chambers, speeches and a burger contest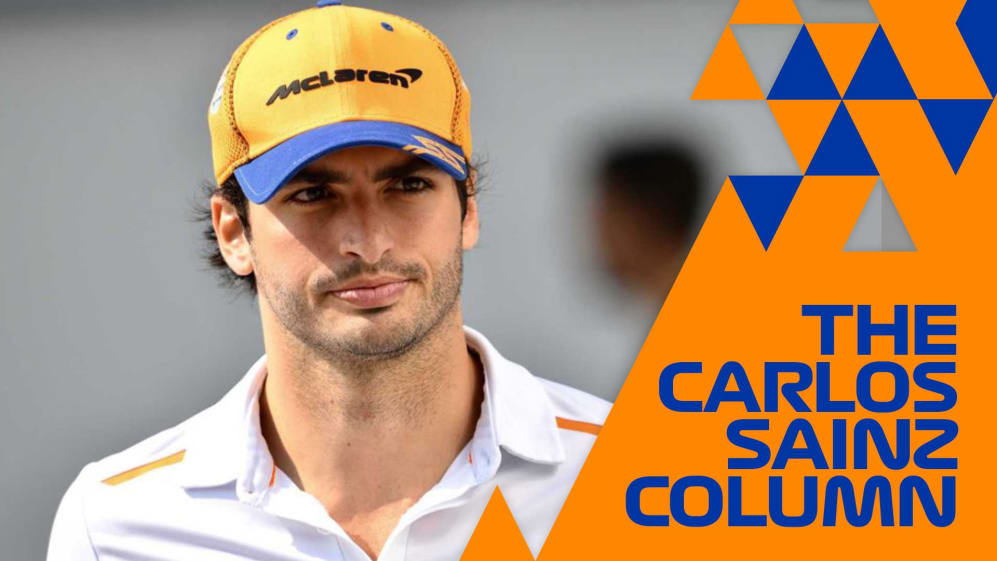 Hi everybody, before the official start of the summer break begins, I wanted to review the last couple of races and share with you some behind-the-scenes moments. The first part of the season has been positive and it was important for McLaren and myself to finish it on a high with two cracking Grands Prix…
Preparing for the heat
Prior to flying to Germany, I visited my friends at the Roehampton University, where they have great facilities and a heat chamber that I use to prepare for races such as Singapore. Apart from cycling and boxing inside the chamber, I like to challenge my mind. So after a series of tough exercises, I sit down on the floor and simulate a lap around a circuit. On my signal, my trainer uses the stopwatch to time my "mental" lap. Since we were heading to Germany the following day, I went for a lap around Hockenheim – and nailed a 1:11ish! Always aim for pole position!
GERMANY – Reading the conditions
Hockenheim is a classic track and has delivered some sensational racing in the past. This year, the rain made sure we enjoyed another thriller. It was one of the toughest races of the season. With conditions constantly changing, the strategy needed to adapt quickly. The key was to be on the right tyres at the right time and that made the communication between the driver and engineer even more important.
I think as a team, we did a brilliant job and reacted well. We were the only team to pit only three times. I was obviously not very pleased with my mistake when running eighth. Running a bit wide and on to the run-off area meant you were in trouble. I spun but managed to avoid the wall. I knew the race was still long so I went for it and recovered that P8 after some good laps and pit stops. Ultimately, we finished fifth, a great result under normal conditions but I was not 100% happy!
During the crucial final Safety Car, I had the feeling we could have stopped for slicks, as I could feel the track drying up. However, I was running in P5 and nobody around me was stopping so we decided to play safe. In hindsight, it was not a bad call, it was the sensible choice. The two drivers who did take slicks benefitted but they were much further behind and had nothing to lose.
I knew a podium had been lost, but I quickly moved on and didn't spend time thinking about it. I had other things in mind. I´ve normally been very comfortable driving in the rain with my previous cars, but on my first experience with the McLaren in wet conditions the feeling wasn´t quite there. We had to prepare for Hungary and as of today we are still looking into the car behaviour in the wet. At the end of the day, P5 was a good result and I don´t regret any of the decisions we made. The pain of missing out on a podium quickly disappeared when I got back to the UK.
HUNGARY – Key starts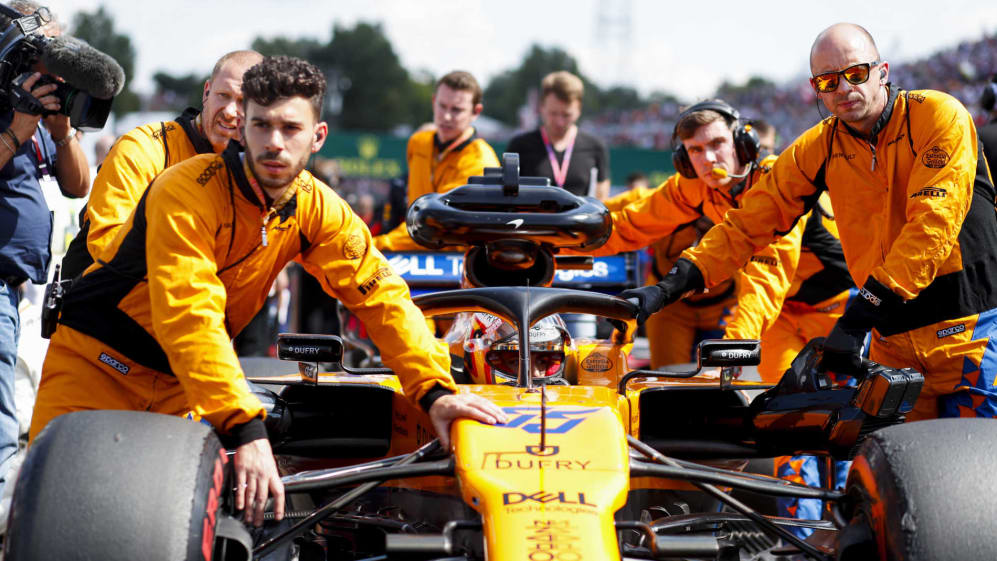 After a successful race at Hockenheim, I headed to Budapest determined to finish the opening half of the season on a high. We got off to a tough qualifying, but in the last run of Q3, I finally managed to put together a decent lap and that earned me eighth on the grid.
Overtaking in Hungary is difficult so I knew how important the start was. Many people ask me how I prepare myself for the first lap of a race, especially after a couple of seasons having good starts. Well, what works for me is to visualise a series of scenarios – both good and bad – which might happen at the start and then work out how I would react to each of them.
I never commit myself to taking a set line into Turn 1. I guess the visualisation helps the instinct to dictate faster my moves around the other cars. That way, I can react to the lights with confidence and increase my awareness of what is happening around me. In Hungary, it was another good one and I got past Pierre and Lando. From there, it was a controlled race. I spent the first 20 laps focusing on tyre management so I could extend the life of the soft.
We managed to open a bit of a gap to the rest of the midfield on the first stint. During those last five to 10 laps on the softs, it was encouraging to hear from my engineer that I was matching the Ferrari pace. Then came the pit stop onto hards and the battle with Pierre.
He was closing the gap quickly but I knew how to control the pace and where to protect my position under braking to avoid any overtaking opportunity he had. It was very intense to hold a Red Bull until the end of the race and it was great to get another P5. This one tasted a lot better than the Hockenheim one as we earned our position on pure pace and skills. In general, another strong weekend for the team!
Thanking the team
On Saturday night after qualifying in Budapest we had a team dinner and we were invited to give a little speech to everyone there. I tried to stay as natural as possible and relax, but I found it tricky! When I speak publicly or on TV I never have so many familiar faces in front (some of them making funny grins!) so a speech to people who work with you is probably more nerve-wracking than interviews with journalists!
I really enjoyed doing it, because it gave me the chance to say thanks to the whole racing team, not only to the mechanics, but everyone, from every department, for all of the efforts this year. They have been working 100% flat-out travelling the world and not seeing their families and friends much. It was a fun dinner, with nice food and a great atmosphere, including, of course, the healthy banter with Lando off the track.
Becoming the Burger King
Apart from the heat chamber training, before we headed to Germany my trainer Rupert hosted a burger contest at his apartment. Rupert, myself and Lawrence, who helps me write this column, were the competitors and we invited a few guests to do the tasting and judging.
My burger was called The Weycrumble Truffle. And I won. I won with the second burger I have ever cooked in my life. I actually won. I think it's because I have eaten so many burgers in my life, I knew what I wanted to do. Fried pancetta and onions together with some truffle cheddar cheese and my special sauce made the trick!
Now I can say I'm a burger champion and I'm very thankful to everyone who has supported me in this route to victory! I'll just get better. Commiserations to my very worthy competitors. Burger connoisseur Lawrence impressed with his attention to detail and only lost out by a fraction. Rupert's addition of mushrooms and jalapenos was a clever combination, too. I'm already looking forward to the next round!
Bring on the summer
Now it's time to go on holiday and recharge my batteries for the rest of the season. I'm looking forward to having some fun with family and friends and will make sure I come back as strong as ever to keep the momentum that we have going at McLaren.
Thank you for following me on this journey and your kind comments on social media. As ever, keep in touch via @CarlosSainz55 and have a great summer break. I'll chat to you when I'm back!